Recently, while mowing the back forty, I caught the whiff of a lovely scent. Hmmm, I thought. What the heck could be blooming back here? The area surrounding the grass is comprised of our woods and lots of wild plants or, for lack of a better word, weeds.
No…plants.
As I looked more closely, I realized the scent came from the blooms on the milkweed that grows everywhere. I've been here eight years and this is the first time I have noticed any flowers on the milkweed. Obviously, they've been there – I just haven't 'seen' them.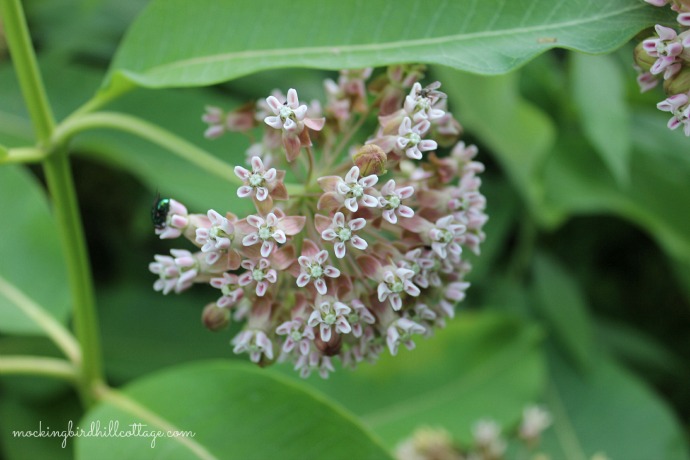 Oh my goodness. Aren't they lovely? A delicate pale pinky lavender with perfect little flowers. They remind me of the flowers in a millefiori paperweight.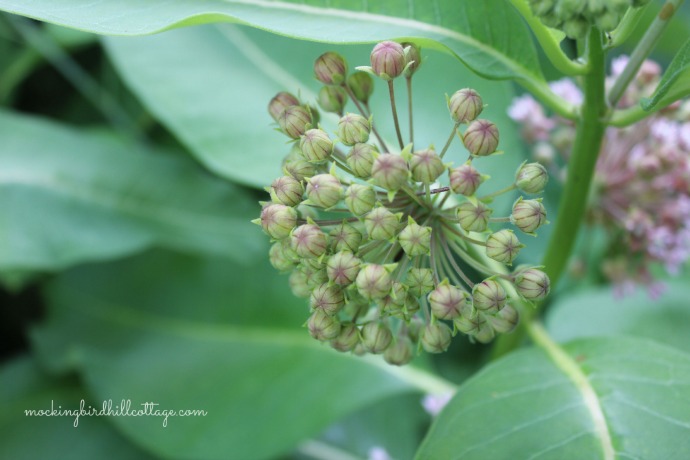 How can I not have noticed these before? Was I so focused on mowing that I didn't look around me?
I kept leaning in to catch a whiff of their delicate, lovely scent.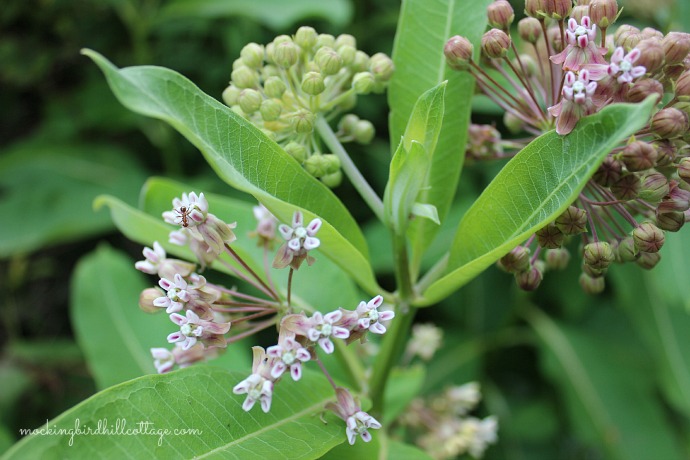 Milkweed is such an interesting plant. The big, broad leaves look almost tropical to me. The flowers are gorgeous and then, to top it all off, those fabulous pods develop in the fall. It grows wild here and I'm happy it does.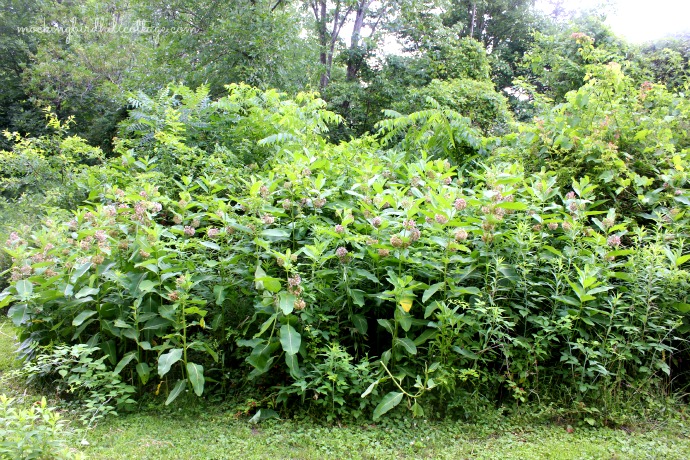 See?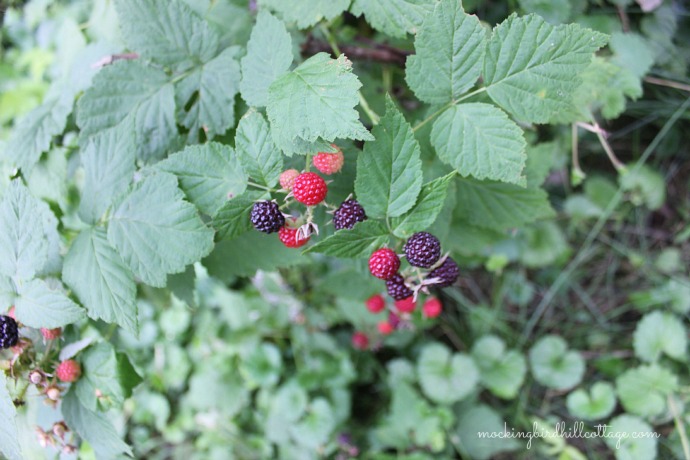 We also have lots of raspberries up there.
I leave them for the deer. They need them more than I do.
I have to take the car in for a re-alignment this morning and then run some errands. Today is my sister Meredith's birthday. Most likely, she won't tell you about it, that's just her way. But if you read her blog as well as mine, you might want to stop by and wish her a Happy Birthday. Happy Birthday, beloved sister of mine. May your day be filled with happiness and love. You deserve all that and much, much more.
The winner of a copy of The Execution of Noa P. Singleton is Melanie of Comfy House! Congratulations, Melanie. Drop me an email with your mailing address.
Happy Wednesday.