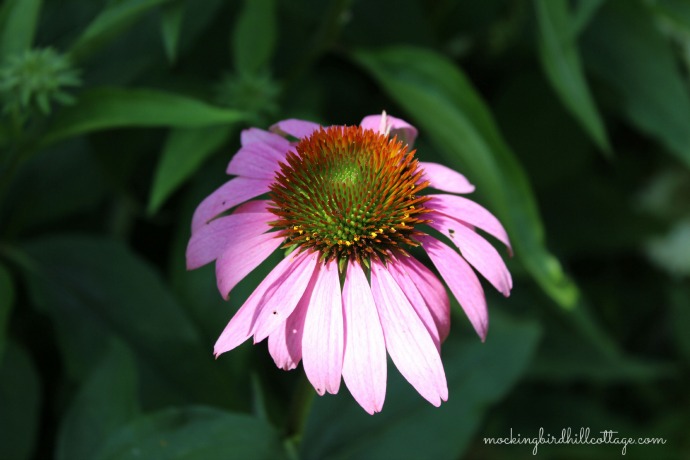 The very first of my many purple coneflowers has bloomed. Coneflowers are in every garden bed around here and since they've gratifyingly reseeded themselves, they're cropping up in some unexpected places, as well. I just love them. They are very cottage garden to me.
I've finished all the Deborah Crombie books except the very newest, which is in hardcover. I'm going through a little period of mourning. I find myself unable to commit to any of the other books that are sitting around here, ready and waiting to be read. This happens to me rarely, but it sure has happened with this series. I've grown to love the characters so much that I feel as if dear next-door neighbors have moved away. I want to hang out with these characters, to have tea with them in their home in London – I want to be their friend. I've been pressing my nose against their fictional windowpane and I want in!
Does that ever happen to you? Does a book or a series of books so enthrall you that you find yourself wanting to live in that world? It's sort of a mixed blessing, but it certainly attests to the power of the well written word.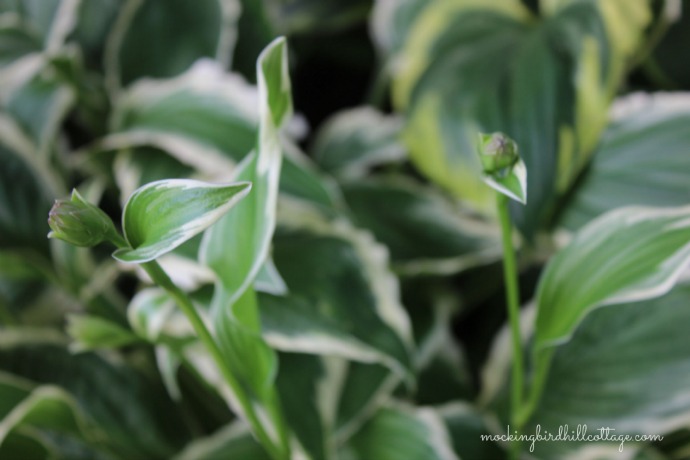 The hostas are sending up their flowers and will soon be blooming.
I went out in the early morning yesterday and mowed part of the lawn. It's growing so fast because of all the rain we've had and I knew that with the 90 degree/90% humidity forecast for the day I had better get cracking early. Totally exhausting, this weather. I did get a nice chunk done and I'll do some more today. But only in bits. Because this weather, which has hung on for days and days, is not the best or healthiest in which to do any chores. Don, my poor guy, is in a dorm with no air conditioning. The actors are miserable. It's hard to sleep. Yesterday, he was scheduled for only a costume fitting, so he went to see a play in the afternoon and a movie in the evening, just to be in someplace air conditioned.
I would not be coping nearly as well as he is. I hate humidity.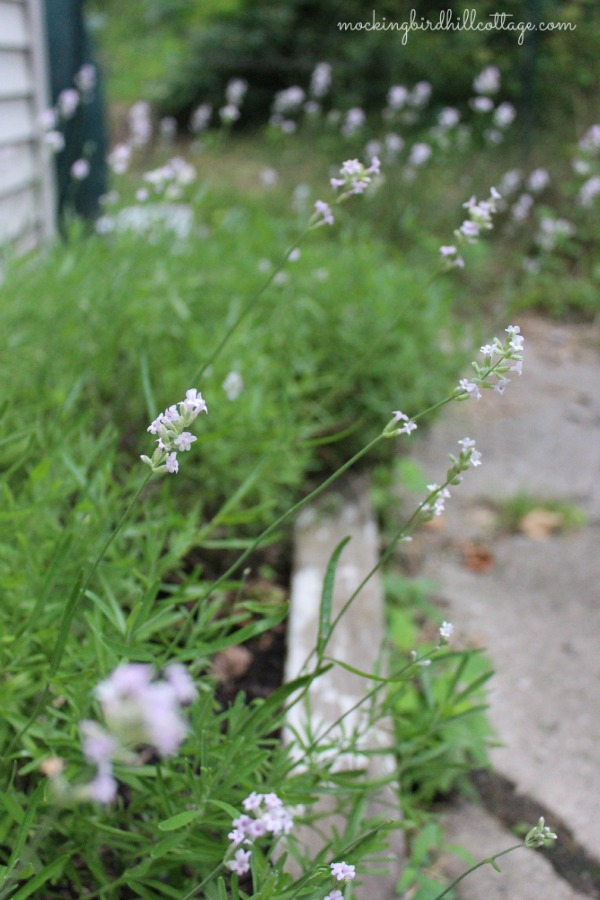 The lavender planted in the raised bed by the kitchen door.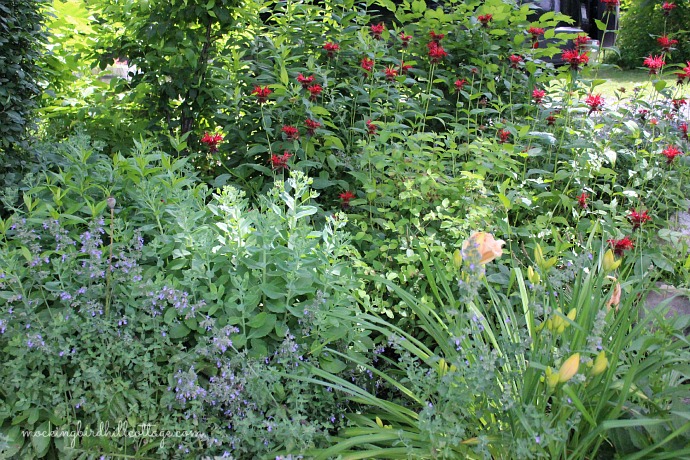 The bee balm has spread this year and its splash of red really adds to the garden.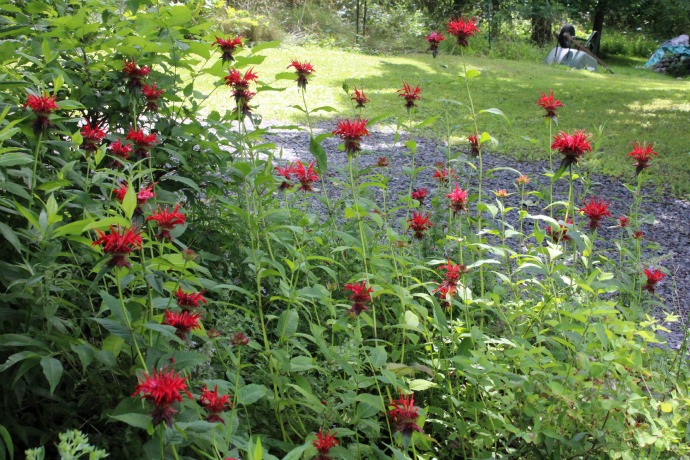 See that wheelbarrow in the upper right hand corner of the photo? Several weeks ago, I lifted it and noticed a small ant hill under it. I lifted it yesterday and gasped out loud. There is a veritable city there. Look: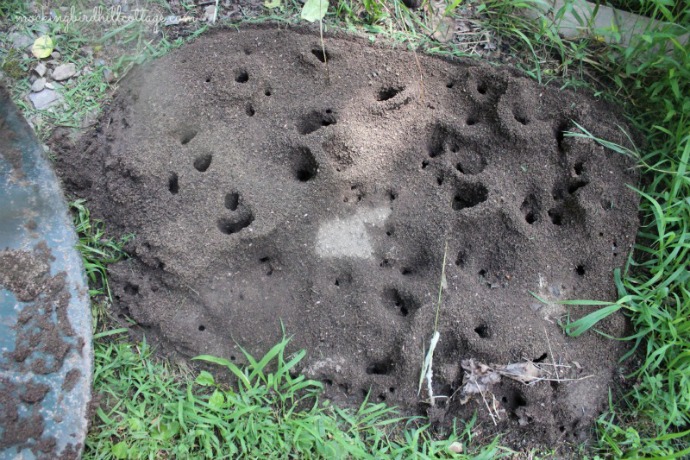 Do you believe this? It's fascinating. It reminds me of ancient pueblos or those Indian dwellings carved into stone in the Southwest. How do they do it?
Good thing I don't have to use the wheelbarrow at the moment.
Happy Friday.