T minus 6 and counting.
I'm off to Hartford in less than a week. I can't linger on that thought for too long or I get sad. The garden is looking pretty gosh-darned abundant, my husband is about to return home and my little girl will once again be confused and sad. So what's wrong with this picture?
Two months away from the cottage this time.
I've got a lot to do between now and Monday. Finish work on the scripts, get my hair cut, find a new pair of shorts that isn't torn, mow, figure out what to pack (don't have a project in mind yet,) write up an extensive list of the chores that Don has to take over, and there are many; most of them to do with watering potted plants, filling birdbaths and watering the seedlings. Oh, and a reminder (again) on how to empty the canister on the vacuum which he simply ignored last time I was away. Plus I have to drive up to the Berkshires on Saturday to watch a run-through of Much Ado About Nothing, followed by attending the closing performance of Pygmalion and packing Don up to bring him back home.
The latest visitors to check in at the birdbath: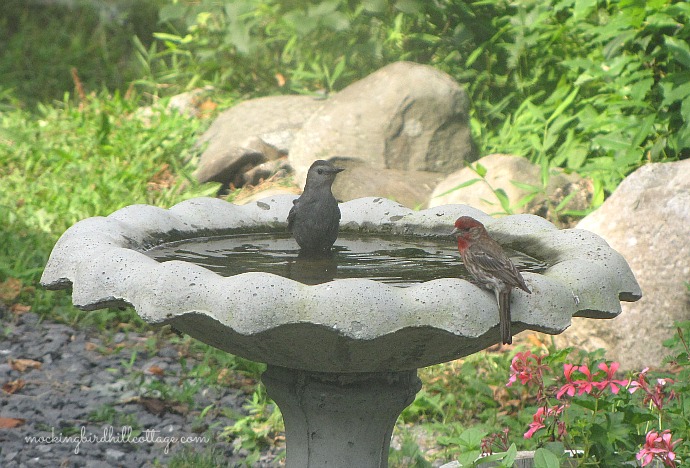 A catbird and a male house finch. Finches sit on the edge of the birdbath and sip the water. Catbirds plunge in and dunk themselves with great exuberance.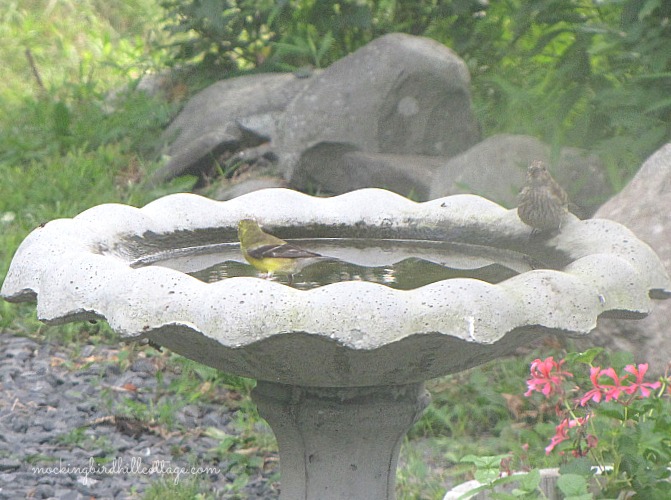 Sort of blurry, sorry, but I wanted to show you the elusive yellow-colored finch. I have tried to photograph this little guy so many times I've stopped counting. He always flies away before I can haul out my camera. According to my research, he's another adult male house finch, yellow variant. Some males are yellow rather than red. Unless it's a pine warbler. Or a goldfinch. Or a yellow-throated vireo.
I clearly have no idea.
This guy is often at the birdbath solo. Seeing him with another bird is a rarity.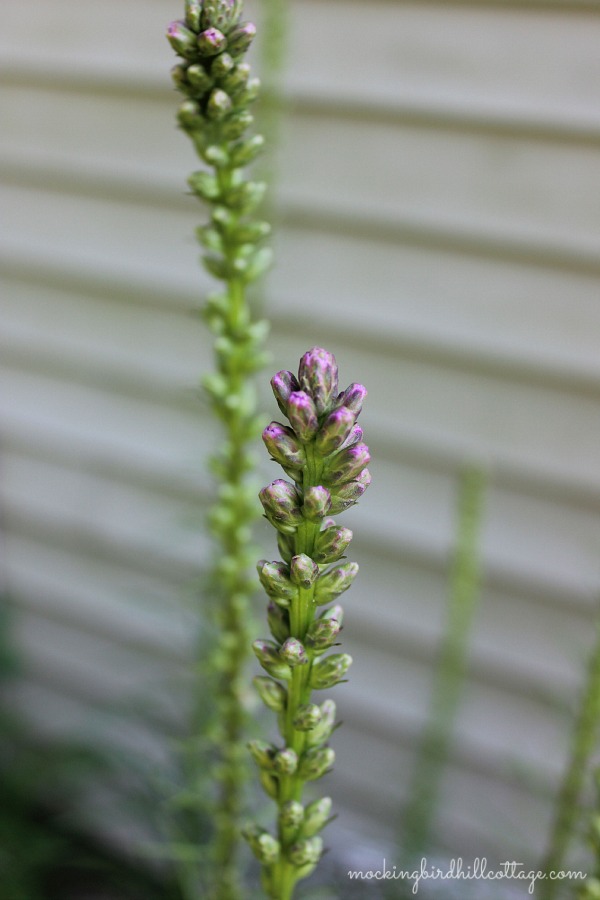 The liatris is just starting to bloom.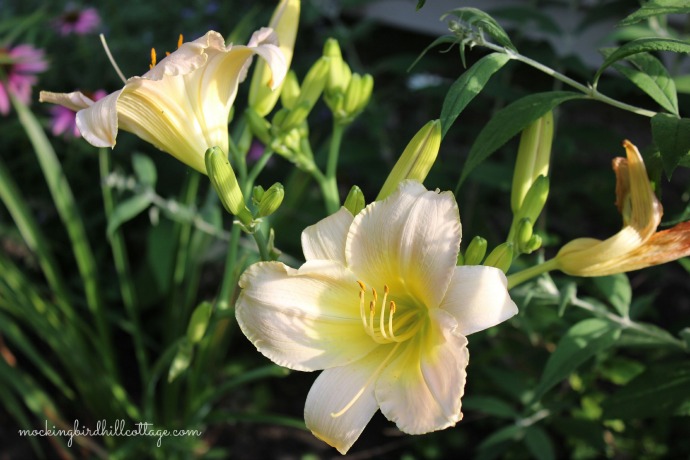 More daylily beauty.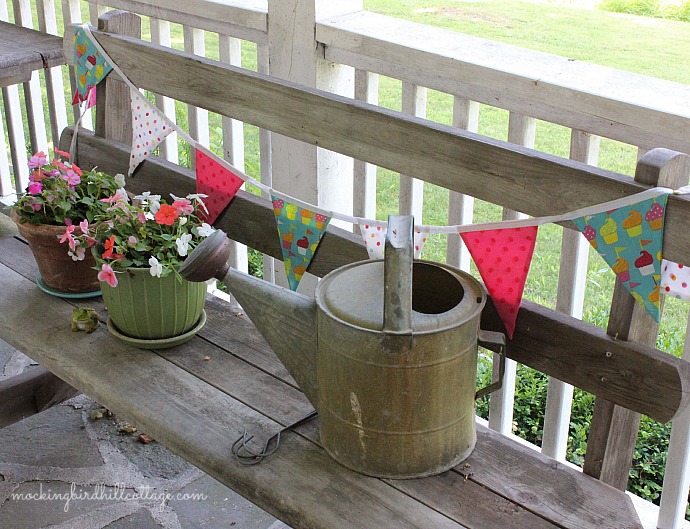 A bench on the porch. The porch on which it's been too hot to sit for more than a minute or two. Still humid here. Scout does not do well in humidity so I've had to turn on the A/C. But I leave it off for a while in the morning – just because I'm so sick of it. And because I'm dreading the next electric bill.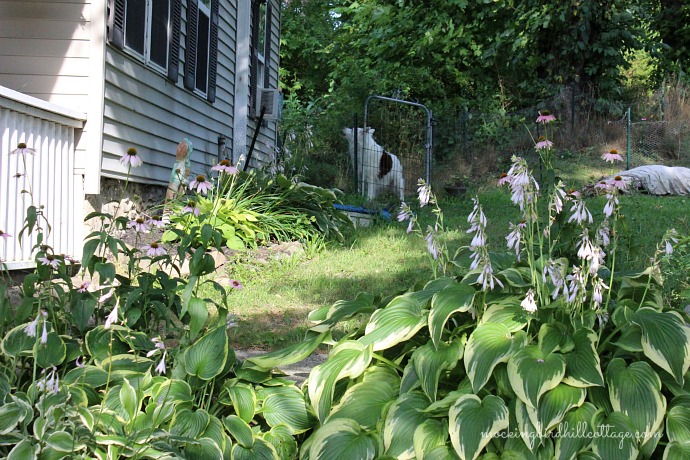 Miss Scout. She's barking because she does not like it when I disappear, camera in hand, while she's outside. She'd like me to let her back in the house, thank you very much, and where am I? Taking more pictures of my gardens.
The nerve.
One of you commented on that tarp that lies on the ground, just to the right in the photo, saying it looks like a dead body. It does. But in reality, it's a pile of hay we use to cover the ground in the dog corral in the muddy, rainy days of spring. The tarp keeps the hay under control so that it doesn't fly all over the property.
Today: Shorts shopping. T-shirt shopping. Perhaps a summer dress shopping.
I do not like shopping for clothes. No sir. The combination of a body that no longer looks as thin and svelte as it used to, fluorescent lights, and very little patience for the whole thing makes for a potentially frustrating experience. I used to love shopping for clothes. But my life out here in the country calls for T-shirts and jeans. And comfortable shoes. What have I become?
Ah well.
Happy Tuesday.