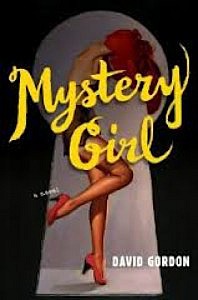 Hello! Today I am reviewing Mystery Girl by David Gordon for TLC Book Tours. As always, I was provided with a copy of the book in exchange for my honest review.
About the book: Sam Kornberg is a failed novelist living in Los Angeles with a collapsing marriage. Desperate for work, he becomes the assistant to a portly, housebound detective named Solar Lonsky. His assignment to track a mysterious woman is the trigger for a tense, smart and often screamingly funny story involving sexy dopplegangers, insane asylums, south-of-the-border shootouts, mistaken identities, video-store geekery, and the death of the novel. It's as if Tarantino had remade Vertigo after binging on Nero Wolfe novels.
Mystery Girl is both an entertaining thriller and a cunning inquiry into art, style and deception.
My review: Wow. I loved this book. David Gordon is an incredibly stylish writer. His words, his sense of style, his homage to Hitchcock and film noir and Raymond Chandler, and his sense of the absurd combine to create a story that is written beautifully in an evocative style that harkens back to the best of detective fiction, yet has its feet firmly planted in the 21st century.
Sometimes I am lucky enough to encounter a new author whose writing skill simply dazzles me. That's the case with this new-to-me author. The characters are fascinating, especially the protagonist Sam Kornberg. Self-deprecating, funny, honest and romantic, Kornberg is a richly written, fully realized character; a failed writer, lover of Proust and the cinema, who is smart, funny and slightly geeky – you cannot help but be charmed by him. The supporting cast of characters is wonderfully colorful; many of them outsiders, geeks, who march to a different drummer.
Gordon includes many references to cinema and literature, which I loved. Having spent time in Los Angeles, I found his descriptions of L.A.to be richly drawn – almost a love letter to that sprawling city that is like no other, as well as to the film industry that is at its core.
I was simply dazzled by Gordon's writing. There's a bit of raw language here, so if you are offended by that sort of thing, I'm giving you a heads up. Since none of it is used gratuitously, I have no problem with it – it's true to the style of the book and to the characters that live in its pages.
I never reveal plot details, as you know. I will simply say that I recommend this book highly. David Gordon has a new fan.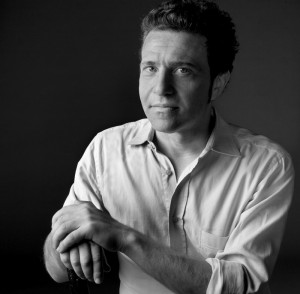 About the author: David Gordon was born in New York City. He attended Sarah Lawrence College and holds an M.A. in English and Comparative Literature and an MFA in Writing, both from Columbia University. His first novel, The Serialist, won the VCU/Cabell First Novel Award and was a finalist for the Edgar Award. His work has also appeared in The Paris Review, Purple and Fence, among other publications.
Good news! One of you will win a copy of this book. Simply leave a comment on this post and I will draw a winner on Sunday evening. Good luck!
Happy Wednesday.