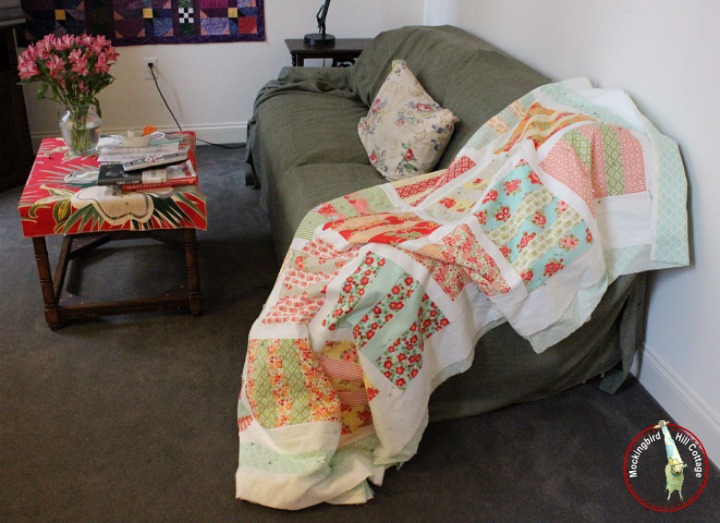 I have to admit, I haven't been getting as much hand quilting done as I would like to. In fact, I've only had one stab at it this week. I've been getting home around 7:30 and, after making some dinner and tending to blog comments and emails, I have been too pooped to tackle it. My eyes get tired from following along in the script, writing tons of notes for the actors, and sitting at the computer screen.
Here's what I've done so far: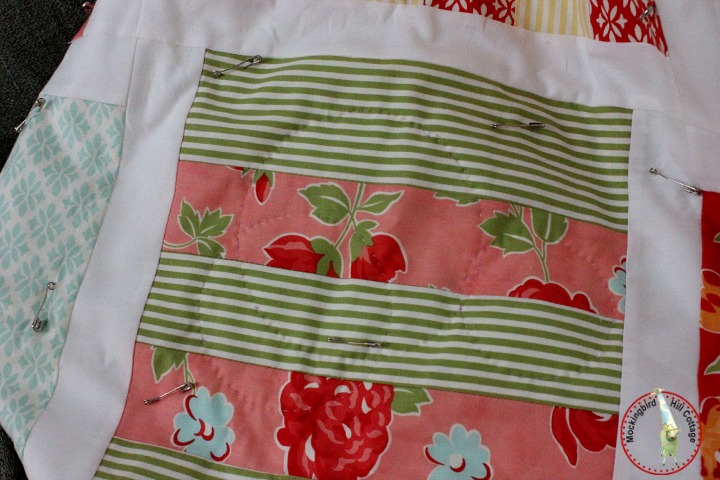 I'm going to hand quilt random, interlocking, different-sized circles all over the quilt top. A simple design and that's fine by me. I like to do something curvy when a quilt is very linear in design. The circles will also spill into the white borders on each of the blocks. I started in the center and will work my way outward. Today I will have some pockets of free time and I'm looking forward to a bit of meditative stitching. Looks like rain today.
Sob. I finished watching the last episode of House of Cards last night. It's so, so good! Now I have to find something else to watch and, thankfully, several of you have made suggestions! I'll have to go back and read them all. We had our last rehearsal in the rehearsal room and both run-throughs went very well. Today, La Dispute moves onstage with what is called a spacing rehearsal. The director and actors spend time adjusting to the set and the demands of the set. I'll drop by to check on their voices in the space and offer advice as to the vocal adjustments that have to be made.
I thought I'd share a photo of Scout when she was here in the park a couple of weeks ago. Look closely and witness the hyper, slightly crazed expression on her face. She didn't want to stay still and she definitely didn't want me to hold her in place. She wants to get going! She makes me laugh, that little sprite. At the age of 14½, she is still up for adventure. Gosh, I miss her so much.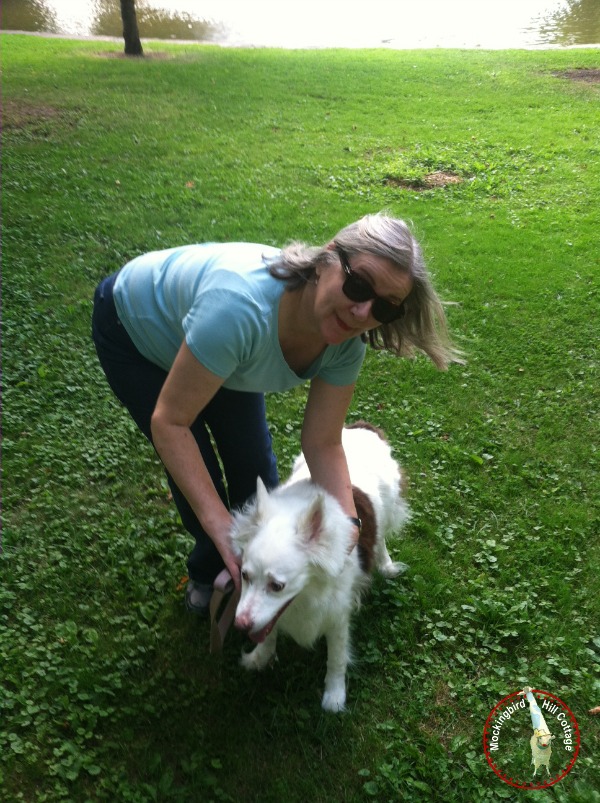 Maybe Don and Scout can come for a visit next week? Fingers crossed.
Happy Friday.