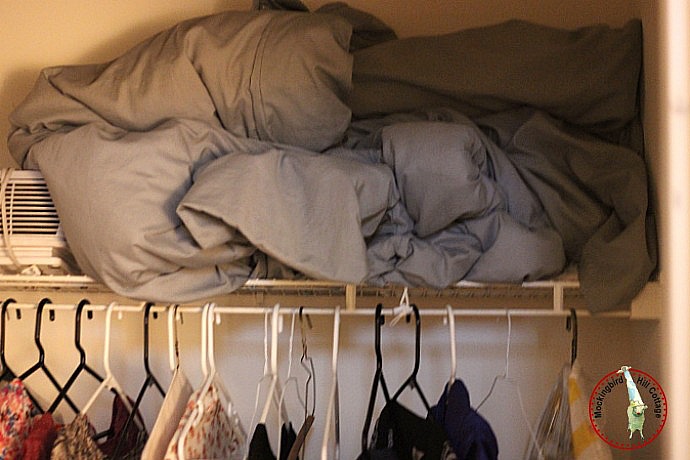 Not the most attractive photo I've ever taken, but you get the point.
Claudia's new rule: When on the road, all duvets encountered must be immediately taken off the bed and stored in the closet, to be replaced by handmade quilt.
Of course, this isn't always possible. For a stay of, say, seven days or less, replacing the duvet with a quilt might be impractical. I might have traveled by plane, for example, and transporting a quilt for such a short stay would be a hassle. However, if I drove to the destination? Yes to the quilt.
When I stayed in the hotel last year, the duvet was similarly thrust in the closet.
My friend Mary, who is the stage manager here, has written more than one Facebook status update about 'duvet wrangling.' It drives her up the wall.
For me, duvets are just too heavy since I tend to shed covers during the night. I once took an informal survey about duvets on this post: Do You Duvet or Don't You? Rather like cilantro, it seems my readers either love duvets or dislike them intensely. No middle ground.
In case you're at all interested, I don't like cilantro.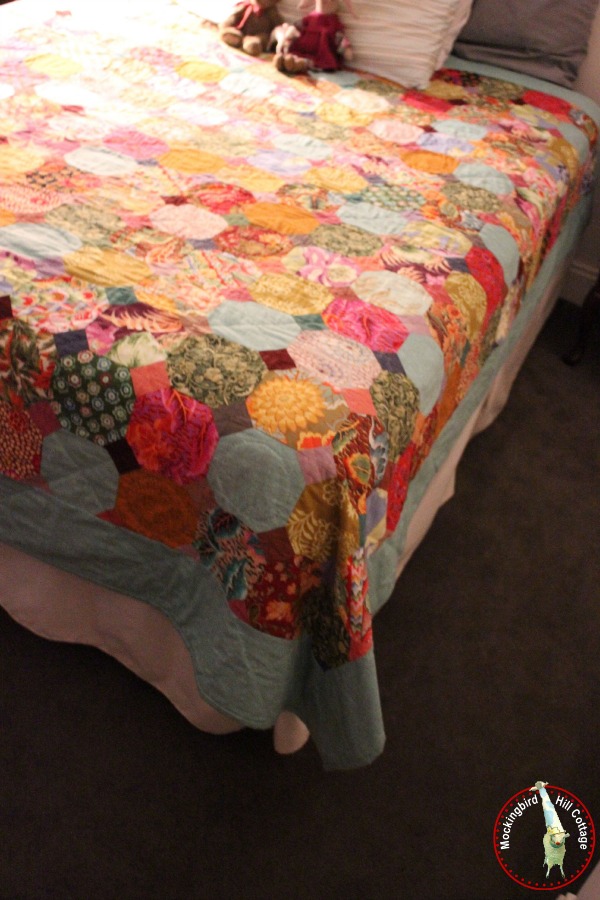 Quilts are definitely more cozy, don't you think? If I didn't have a quilt, I'd substitute a lightweight throw. Or, in a pinch, I'd just leave the sheet and blanket.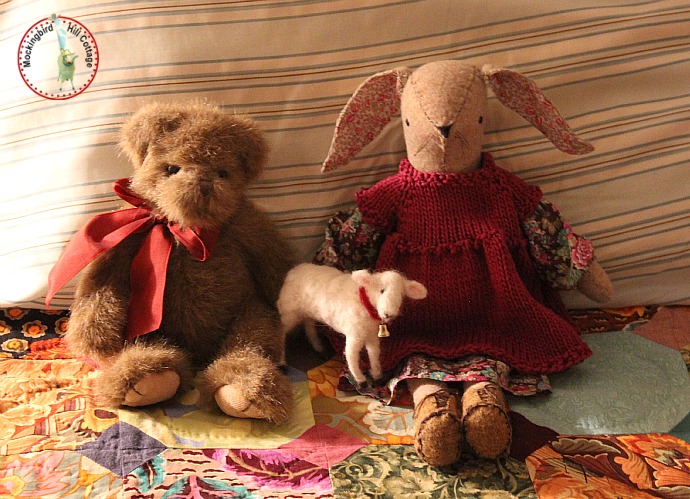 These guys would look cute anywhere, but I think they look especially fetching on this quilt, don't you?
Thank you for your kind thoughts yesterday. I had a busy day of one-on-one coaching and that helped. I had to focus on my work. But a feeling of sadness tinged the day.
I hope all is well with you. I have more individual coaching scheduled for today – it promises to be a long one. What's on your agenda for the day?
Don't forget to check out this post on Healthy Eating on the Go with Newtons cookies. They're awfully tasty.

Also, if you haven't already, remember to check out my most recent book review for Drift. I'm giving away a copy.
Happy Friday. (I had to look to see what day of the week it was. Once again, I thought it was Thursday!)