Short of ripping out the dark carpet and replacing all the furnishings, I think I've done a pretty good job of personalizing this temporary home-away-from-home. There are pops of color everywhere. I've brought tchotchkes from home, quilts, bark cloth remnants, vases, flowers, table runners, books.
During my visit home, I grabbed a few more things. Time to tweak.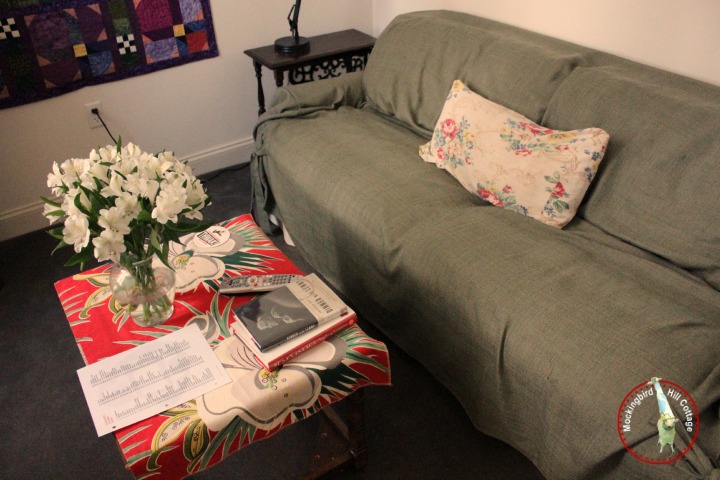 I added the pillow to the sofa. All that darkish green (not my favorite color) needed to be cut by a pop of color. Actually this is an IKEA bolster pillow and the cover is a vintage pillow cover I found a few years back. It has also lived on our bed back home. I love the nubby fabric, which reminds me of forties-era curtain or upholstery fabric.
I also brought this, from my little studio back home: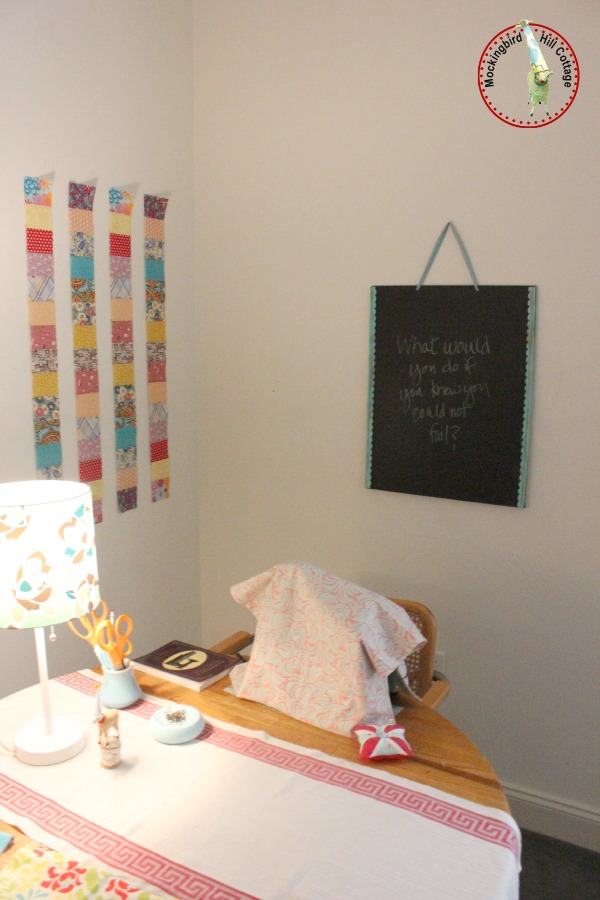 The chalkboard I made that normally hangs on the back of a door in the studio. (Gosh, this apartment is a truly difficult space in which to take photos. Windows on one wall only. Very dark. Frustrating.)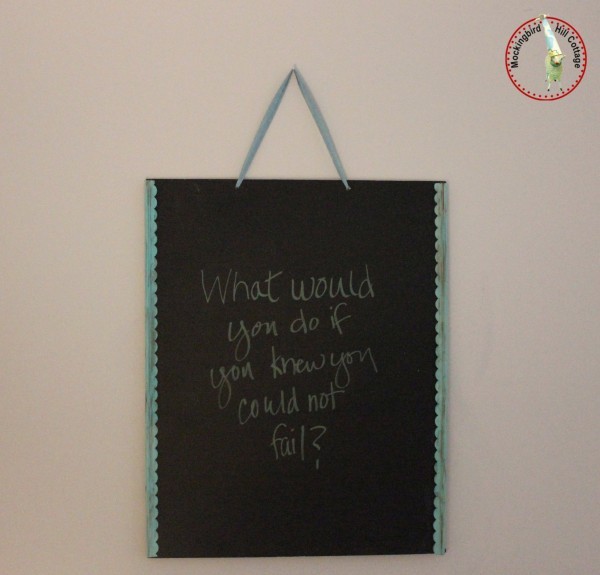 Anyway, I like this board and, though I always plan on changing its message, somehow it remains. Though, now that I think of it, I might erase those words and substitute Leonard Cohen's. Yep. That's the ticket.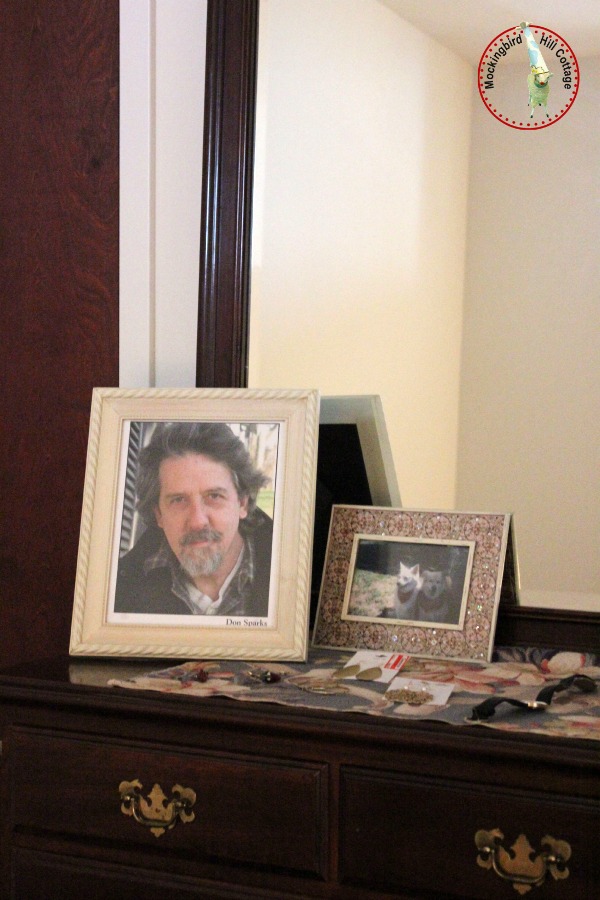 I added some pictures of my loved ones. Another piece of barkcloth covers the dresser.
And the other day, some fabric I had saved my pennies for arrived.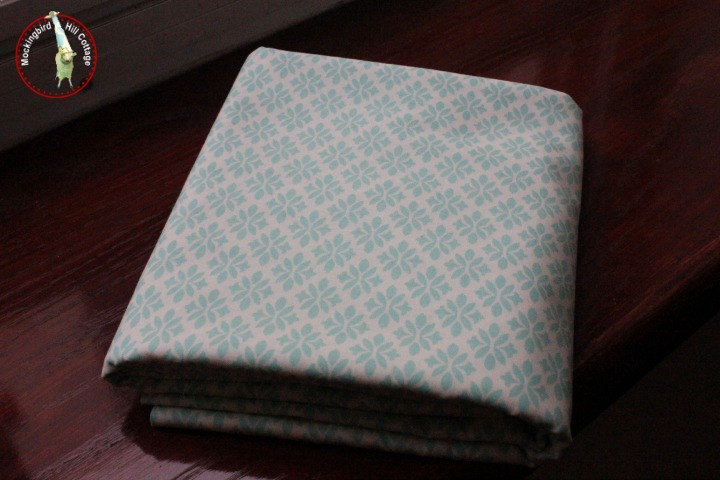 Do you remember this Bonnie and Camille print? You can see it here:
It's in this quilt top, both in some of the quilt blocks and in the borders. I'm going to use it for the backing. Yesterday, the batting I ordered arrived, too. You know what that means: time to pin baste all three layers together and hand quilt this baby.
I'm excited. I can't wait to hang the finished product on our wall back home.
Happy Friday.