I took a walk on my day off. It was dark and cloudy all day long, with the threat of rain, but I needed to get outside and do something. I decided to explore the streets around the State Capitol. (All photos taken with my iPhone.)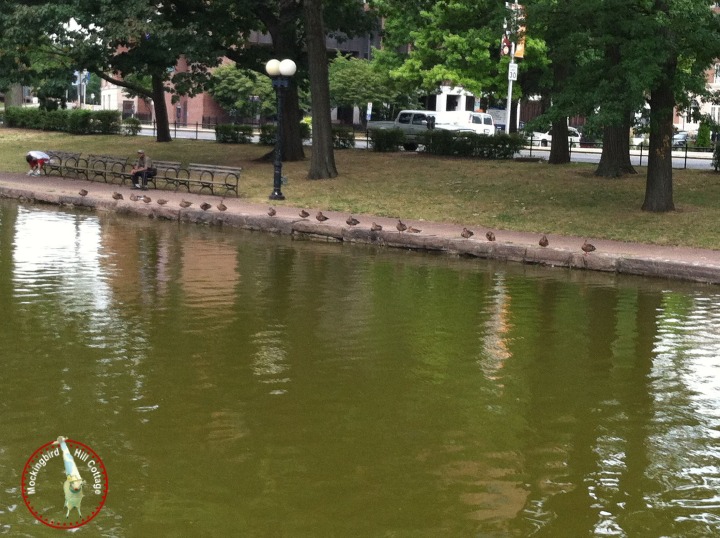 First stop: the pond, where there it was Rest Time for the ducks. There are 19 of them in this photo. Trust me. One is hard to see because he's behind another duck. There were also 4 ducks resting on the fountain in the middle of the pond.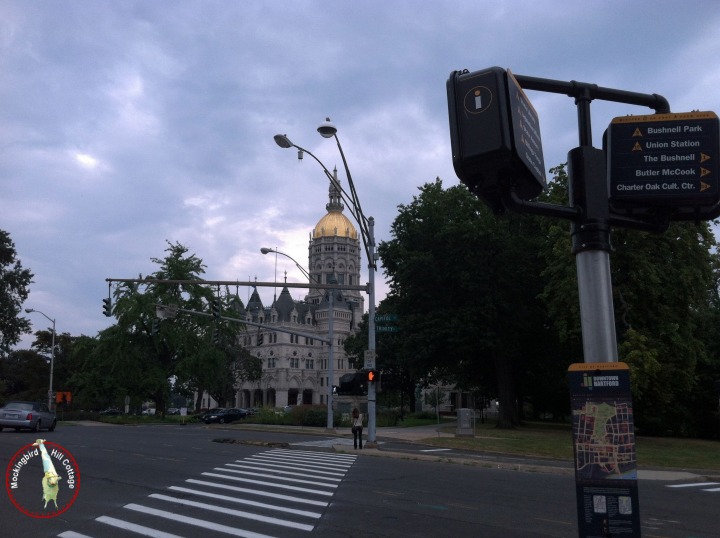 The rear of the Capitol. Such a gorgeous, gorgeous building.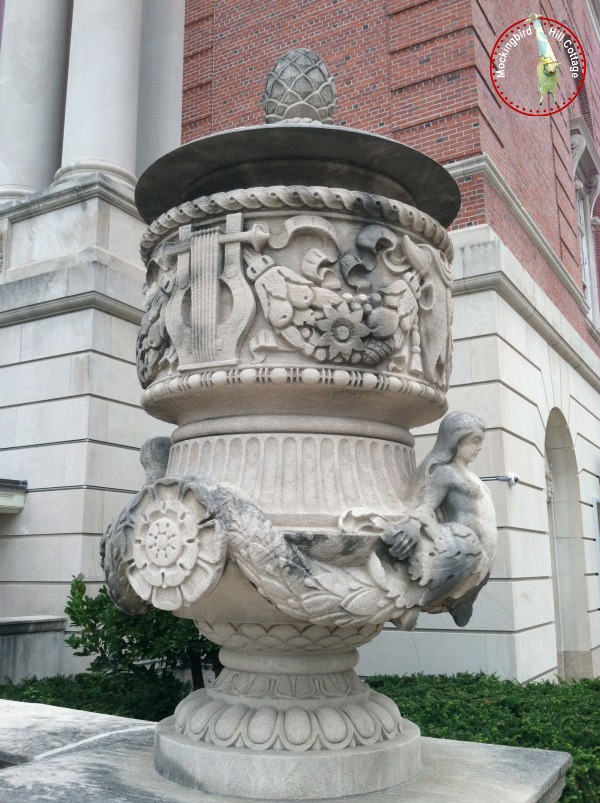 Outside the Bushnell Center, Hartford's big performing arts venue.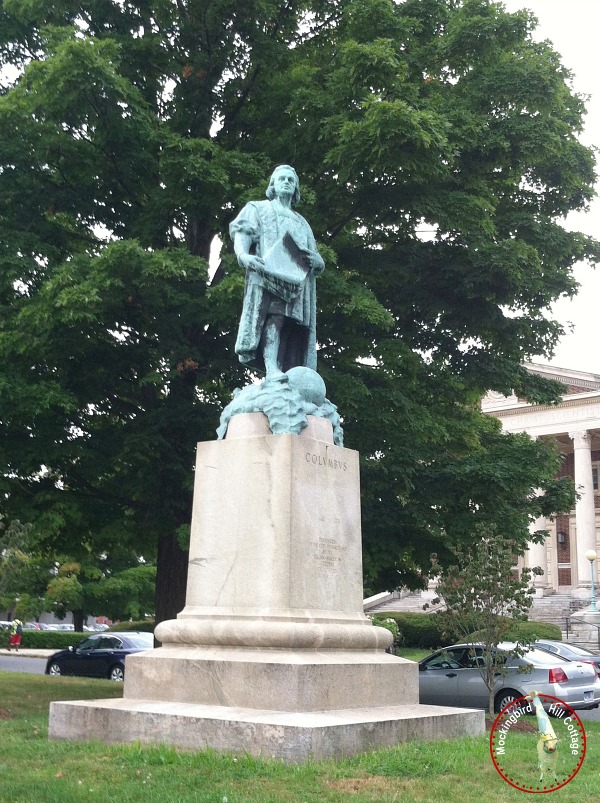 A statue of Columbus.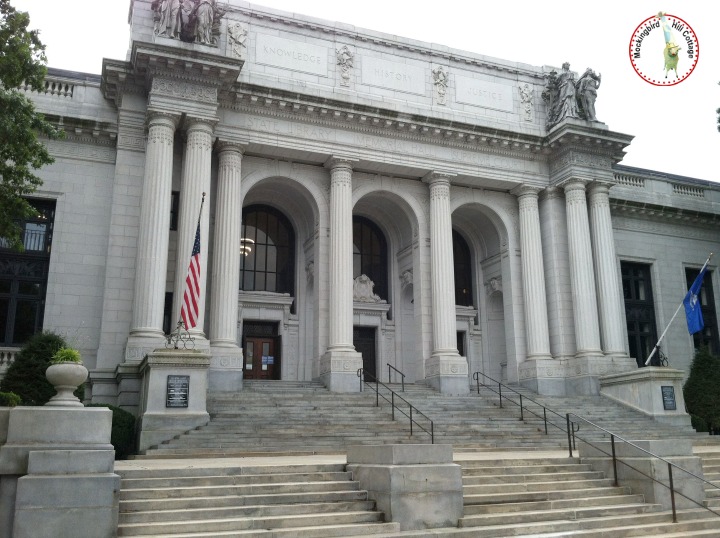 The State of Connecticut Supreme Court building.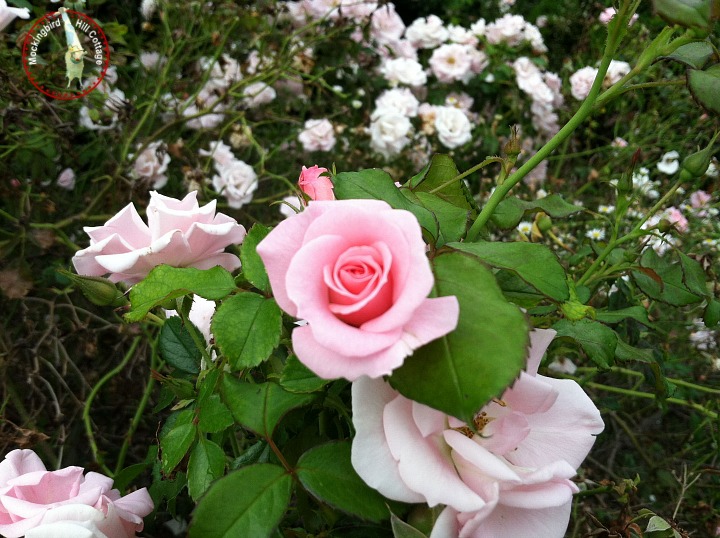 Roses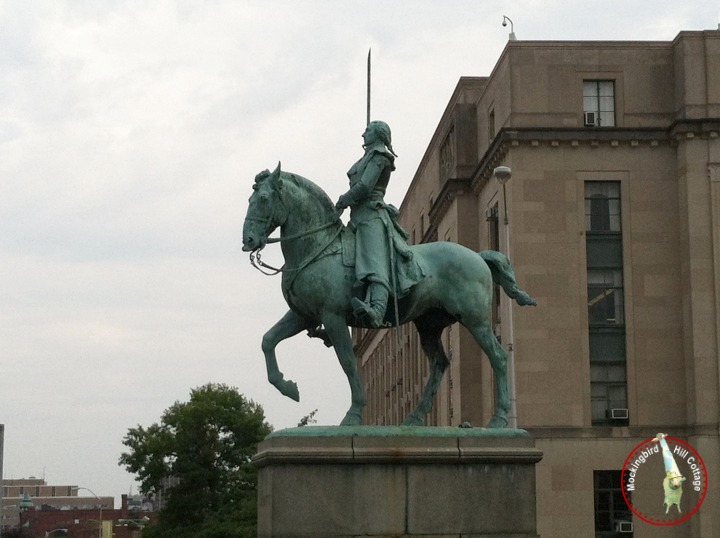 Another statue – this one of Lafayette.
Over the weekend, I was walking home from rehearsal, it would have been around 7 pm or so, and I saw this: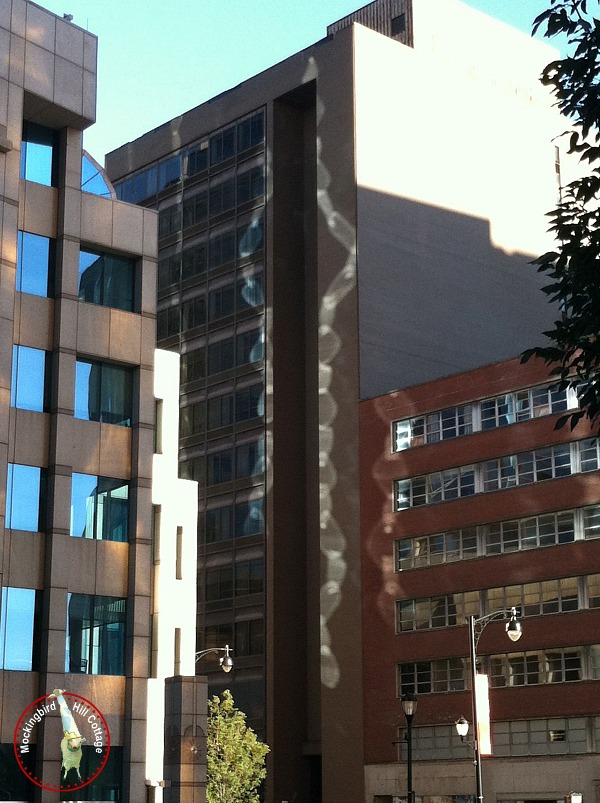 The reflections from the windows on a building across the street.  It reminds me of strands of DNA and the double helix. I really love this!
By the way, you know how much I'm loving House of Cards on Netflix, right? The other day I did a status update on my personal Facebook page about that very thing. And I got a message back from a former student telling me she has a recurring role on the upcoming Season Two of House of Cards. She said she thought I would be proud of her. I am. I love seeing my students succeed on the stage, on television, on film and behind the camera. I've got former students working in all aspects of the performing arts and that, my friends, makes me smile.
I'm more than a bit tired. Rehearsals days are long and I don't get home until 7:30 or so. Yesterday, we had run-throughs of both plays. Since I have to take notes on what I'm hearing and not hearing, which involves lots of concentration and writing while trying to keep up with the dialogue and then re-writing everything so that the notes are clear and understandable for the actors, I feel wiped out at the end of the day. More today. And tomorrow. Then we move onstage on Friday.
What are you up to? Feel free to sends a masseuse my way.
Happy Wednesday.