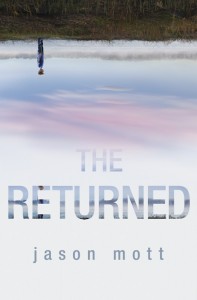 Hello. Today I am reviewing The Returned by Jason Mott for TLC Book Tours. As always, I am provided with a copy of the book in return for my honest review.
About the book (from the publisher): Harold and Lucille Hargrave's lives have been both joyful and sorrowful in the decades since their only son, Jacob, died tragically at his eighth birthday party in 1966. In their old age, they've settled comfortably into life without him, their wounds tempered through the grace of time…Until one day Jacob mysteriously appears on their door step – flesh and blood, their sweet, precocious child, still eight years old.
All over the world people's loved ones are returning from beyond. No one knows how or why this is happening, whether it's a miracle or a sign of the end. Not even Harold and Lucille can agree on whether the boy is real or a wondrous imitation, but one thing they know for sure: he's their son. As chaos erupts around the globe, the newly reunited Hargrave family finds itself at the center of a community on the brink of collapse, forced to navigate a mysterious new reality and a conflict that threatens the very meaning of what it is to be human.
My review: Imagine a loved one, long since deceased, appearing on your doorstep one day. You've aged in the intervening years, but the loved one reappears at the age he was when he died. That's the premise of this haunting novel. What happens when The Returned start reappearing all over the globe, often turning up in countries other than the one of their birth, needing to be reunited with their loved ones? The government gets involved. A 'Bureau' is established. Many citizens react in fear of something they can't explain. Splinter groups emerge, declaring themselves the "True Living." And once the numbers increase and become hard to manage, they are rounded up and housed in a sort of internment camp – supposedly for their safety.
Every one of us who has suffered a profound loss has uttered the words, "If only I could have him back. I'd give anything to have him back." This amazing novel takes that question and explores just what might happen if our loved ones did come back on a global scale. Does love ever die? Would I fight as fiercely as the Hargraves do to protect the newly returned? Are they living, breathing beings with memories and feelings? Do they have the same civil rights we do?
Mott sets the novel in the small town of Arcadia, North Carolina. The characters are richly and fully drawn. The story is haunting. I know I've used that word once before in this review, but I can't get the novel out of my head. The questions it raises are deep and profound. The story grabbed a hold of my heart and wouldn't let go, as did the characters.
This is Jason Mott's, a published poet, first novel. I freely admit I am in awe of his writing. He writes simply and elegantly; the town of Arcadia becomes a place we all know, the characters, people we all know. They are complex individuals who are facing something earth-shattering, who are trying to make sense of this mystery, trying to do what they feel is right.
I sit here, the morning after finishing the novel, deeply moved by what I have read. I thought about the novel before I went to sleep, I though about it during the night. And I'm thinking about it this morning.
It's simply a beautifully written, gut-wrenching novel. Above all, it is a love story that will reach right down to your core.
I cannot recommend this novel enough. It has moved me beyond words.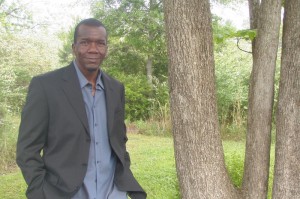 About the author:  Jason Mott holds a B.A. in fiction and an M.F.A. in poetry, both from the University of North Carolina at Wilmington, and is the author of two poetry collections. His writing has appeared in numerous literary journals, and he was nominated for the 2009 Pushcart Prize. Jason lives in North Carolina. The Returned is his first novel.
I am giving away a copy of this novel to one lucky commenter. Just leave a comment on this post and I will pick the winner in a few days.
Happy Tuesday.