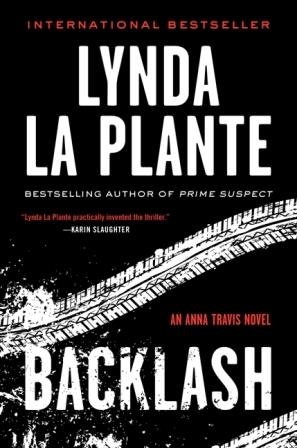 Today I am reviewing Backlash by Lynda La Plante for TLC Book Tours. As always, I receive a copy of the book in return for my honest review.
About the book (from the publisher): Award-winning and international best selling author Lynda La Plante returns with the eighth installment of her acclaimed series featuring London's Detective Chief Inspector Anna Travis.
Late night on a notorious high-rise estate in the borough of Hackney. A woman on the street never makes it home after a long night of drinking. A white van is being driven erratically. The driver is pulled over by police and questioned. A suspect…an arrest…a confession. Case closed?
Five years earlier, a thirteen year old girl disappeared in broad daylight on a busy London street. Detective Chief Superintendent James Langton headed the investigation; the case was never solved. It has haunted him ever since. And now comes another confession, to this murder, and to one more besides. But is it too good to be true? After being pulled into the fray, Anna Travis isn't so sure they have their man.
My review: I've read and reviewed La Plante's other series of police/crime procedurals, the well respected Prime Suspect series, upon which the British series starring Helen Mirren was based. I was a big fan of that series and the detailed and meticulous plots, as well as the protagonist, a London policewoman fighting prejudice in a sea of entrenched, suspicious male cops.
This series is new to me. I haven't read any of the Anna Travis mysteries, so the only back story I know is what La Plante carefully includes in this book. It is enough. The mystery stands alone rather nicely. Once again, we are immersed in the life of a police investigation and La Plante provides plenty of meticulous detail and information as to just how an investigation is run. La Plante's eye for detail is evidenced in the intricate plot, the painstaking work of the detectives, and the characters that people the book's pages.
The story is believable and the tension builds as the team desperately tries to link the suspect to the murders they strongly suspect he was a part of. There are bureaucratic snags, leaks to the press, time constraints, and mistakes. But there is also the sort of 'dog with a bone' kind of detective work that is so vital to an investigation and that we often don't see on 60 minute television shows.
Because of that, there was, for me, a sort of distancing that occurred. I've experienced the same thing with Patricia Cornwell's Kay Scarpetta series. I don't entirely connect with the protagonist or any of the other recurring characters because there simply isn't enough time to delve into them. I label this sort of mystery a 'dry' mystery. Dry is not boring, by any means. It simply is what it is, a densely plotted police procedural that doesn't allow the space for layered character development. In fact, perhaps because it is a series and La Plante might well assume we already know the protagonists, I found the supporting characters to be much more compelling and richly depicted.
Nevertheless, I get a sense of Anna Travis and enough of her back story is revealed that I find her intriguing. The same goes for James Langton. La Plante, who is also a screenwriter, is very good at describing the scenes of the novel; the rooms in the police department, the scenes of the crimes, the homes of the deceased, the families left behind. We get a real sense of the 'where' of the novel.
La Plante is a very good writer. She knows how to build a plot that is compelling and taut with suspense. If you like mysteries, especially police procedurals, I know you will enjoy this eighth book in the Anna Travis series.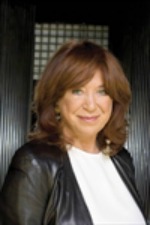 About the author: Lynda La Plante's novels, including the Prime Suspect series, have all been international best sellers. She is an honorary fellow of the British Film Institute and a member of the UK Crime Writers Awards Hall of Fame. She runs her own television production company and lives in London and Easthampton, NY.
I can giveaway one copy of this book to a lucky commenter. Please leave a comment on this post if you are interested and I will pick a winner on Sunday evening. Good luck!

Happy Wednesday.