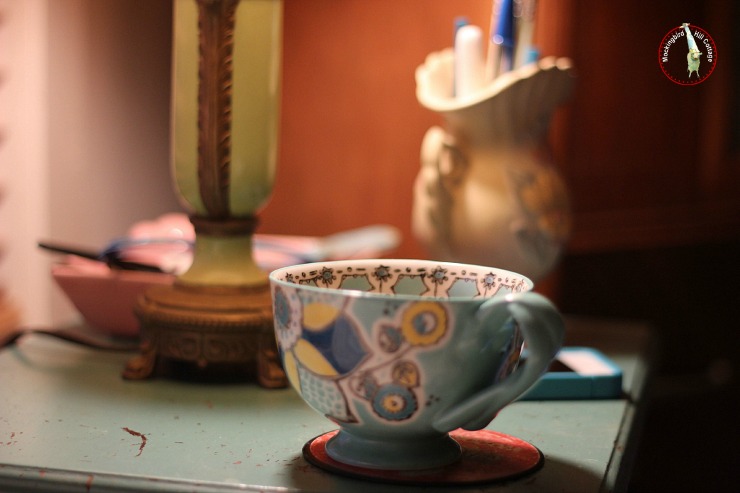 My sleep cycle has been problematic lately. So has Don's. Last night, I woke up in the middle of the night for what must have been an hour or more, finally fell back to sleep and then promptly woke up again. Don was also awake for a long stretch. I finally admitted defeat and got up around 5:45 am. Don, who is much better at this than I, went back to sleep. Or at least I think he did. He hasn't emerged from the bedroom yet.
Once I'm up, I'm up.
I can always tell when I haven't had enough sleep. My eyes feel irritated and sting-y (as opposed to stingy.) I feel a wee bit edgy. I know that I could easily slip into 'irritated mode.' So the day becomes, in part, about trying not to descend into snappishness, trying to stay cheery and positive.
Don always says, "You can take a nap this afternoon." But I don't really nap anymore. Maybe, if I'm lucky, a doze of five minutes or so while sitting in my blogging chair that will take the edge off.
Though I'd much rather have had more sleep, I do like the early morning here at the cottage; still dark as I pad down the stairs, Scoutie asleep on the loveseat, coffee brewing, lamps lit.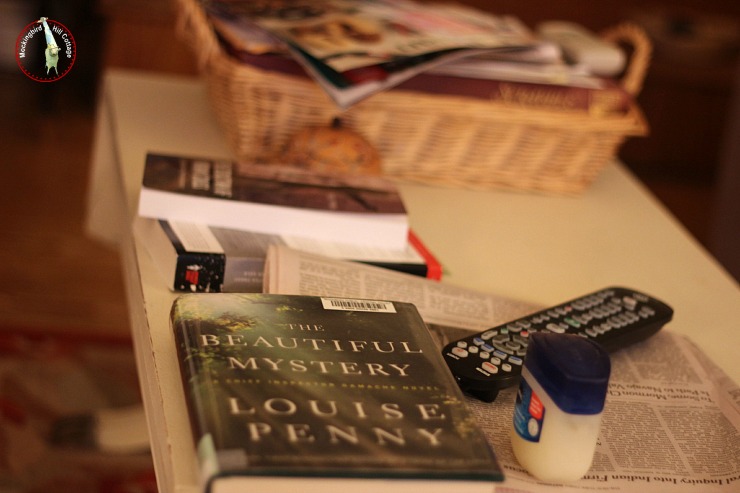 A pile of books and newspapers on the coffee table. And Vaseline. (I use the Vaseline for my feet, which get very dry in the winter.)
As is.
It's a quiet time, with the sound of early morning traffic in the background. Scout wakes up, goes outside, comes into the den with me, and after some time in the 'tunnel,' promptly goes back to sleep again. I'm envious.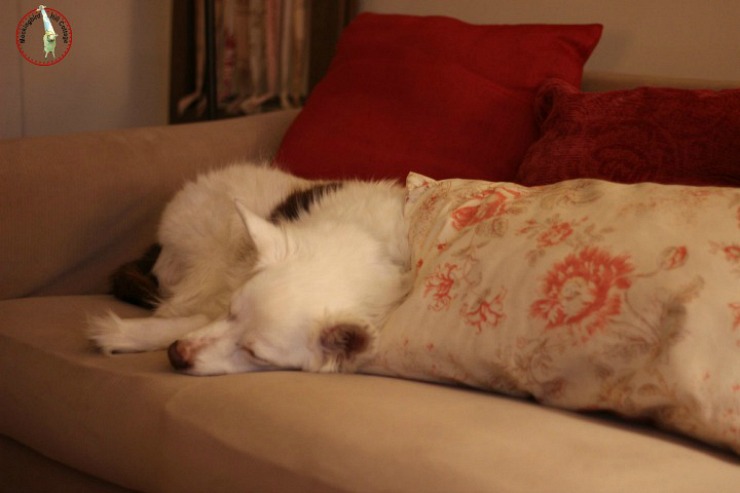 As I write this, she is dreaming. Her little body is jerking and she's making sounds of distress. What is she seeing in her dream? Now she wakes, opens her eyes, makes sure I'm here and then fades back into sleep. Peaceful again.
I love that girl.
Yesterday, I used a long extender handle with a brush and scrubbed down the side of the house that is north-facing and never fully gets the sun. It needed it. But boy, was it a messy job. A bit of chlorine-free, environmentally safe bleach added to a bucket of water, scrub, scrub, scrub, turn on the hose and rinse, more bleach, more water and on and on it went. The hose played tricks on me and doused me with water a couple of times. It was cold and gray and I was very wet at the end of the whole thing. Plus the dang extender handle locked into place and I couldn't adjust it, so I had to do the whole job with the handle/brush at a weird angle because it was too long.
The house looks better. It was a task I should have attended to long ago. Working out-of-town for an extended period of time tends to put a lot of projects on hold. I have an ongoing list that plays on an endless loop in my brain. Do you have a To Do list that is always lingering in your thoughts? Don is sort of amazed by it. In the course of a routine conversation about something like the beauty of the leaves, I will suddenly come up with three things that have to be done that day. He can't quite process the U-turns my thoughts can take. Is this a female thing? I don't think Don's thought process runs on the same switching system as mine.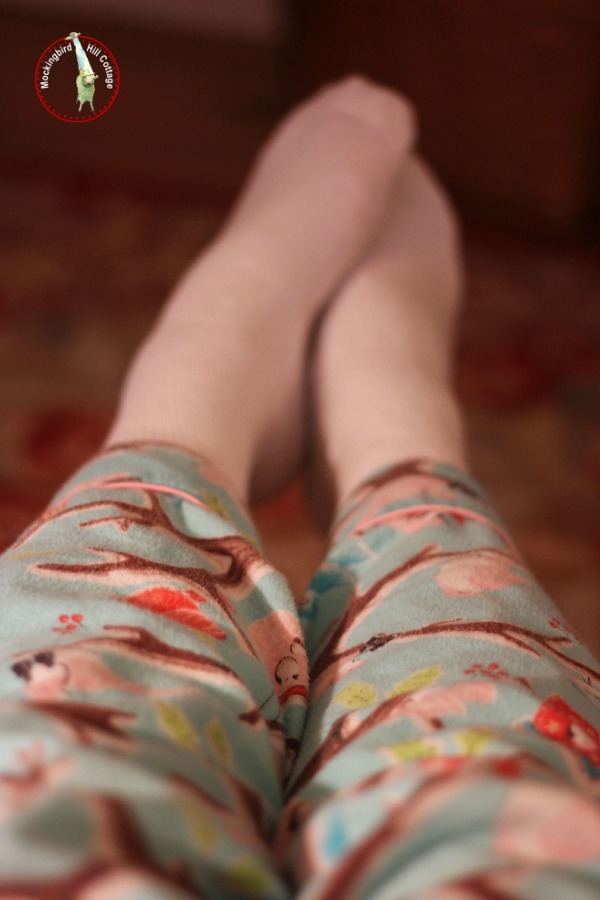 Ah, but all is well when I'm wearing my flannel pajamas. The other day, after a really bad bout of sleeplessness, I kept them on all day long. Defiantly. Happily. It was just the excuse I needed. And I broke out the hot chocolate.
By the way, I have been remiss in not announcing the winner of a copy of Backlash. The winner is Nancy Blue Moon. Congratulations, Nancy! Send me an email with your mailing address and I will pass it on to TLC Book Tours.
I used to do other giveaways on this blog but I have to say that nothing makes me happier than the opportunity to give away books. I'm passionate about them and love that I can share them with you.
Happy Thursday.