It's cold outside. We're hunkering down for the winter.
Every winter, like clockwork, the dollhouse starts to call to me.
Those of you who have been following along with the dollhouse renovation know that this project is ongoing. I feel no sense of urgency. I tend to ignore it in the spring and the summer. But inevitably, winter comes and I find myself turning the dollhouse around, examining the rooms, making a checklist of what needs to be done. (A lot.)
Yesterday, as I started to take some pictures (these minis present a challenge) I noticed that the wood floors were dusty. Very dusty. As was the furniture.
Oh, that's right, a dollhouse collects dust, too! So I proceeded to clean the dollhouse. If only my cottage could be cleaned as quickly.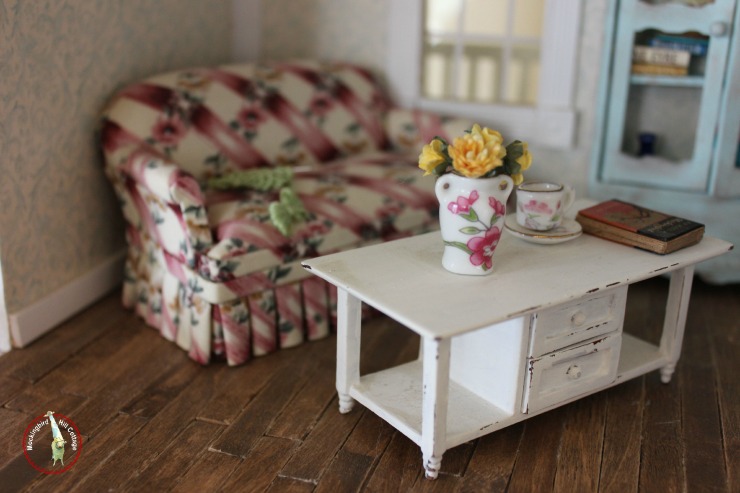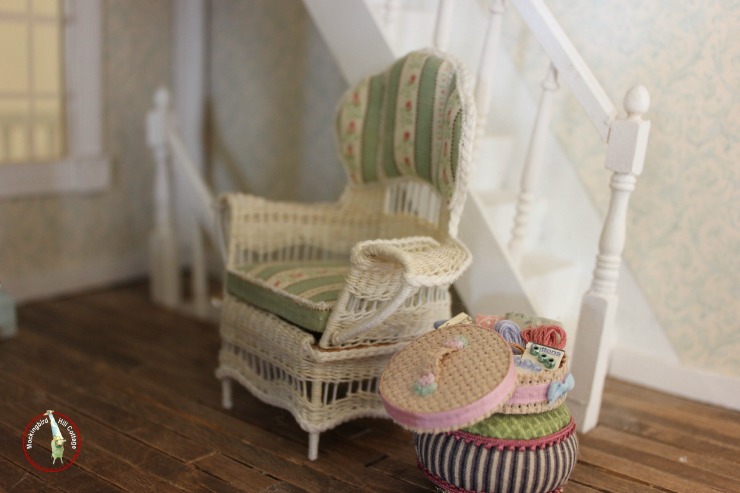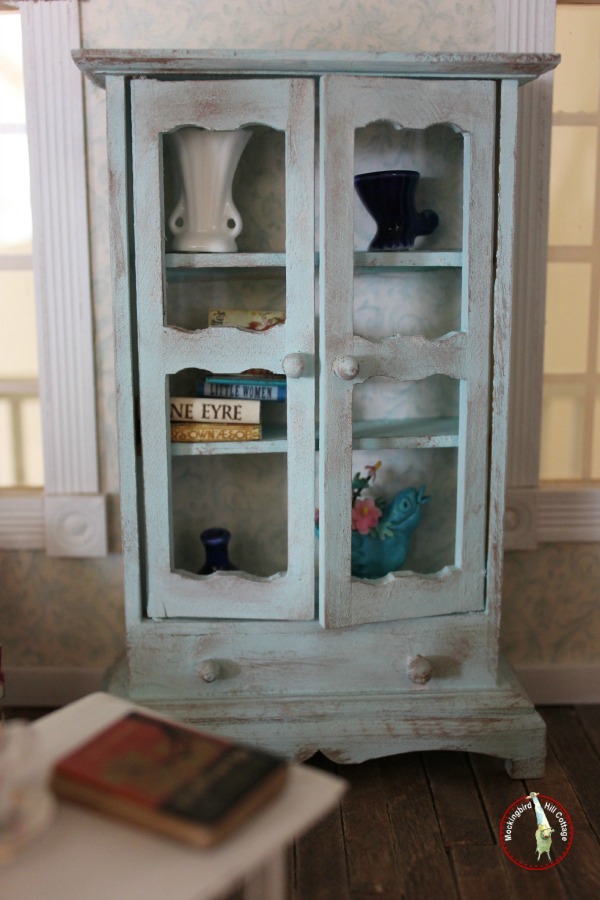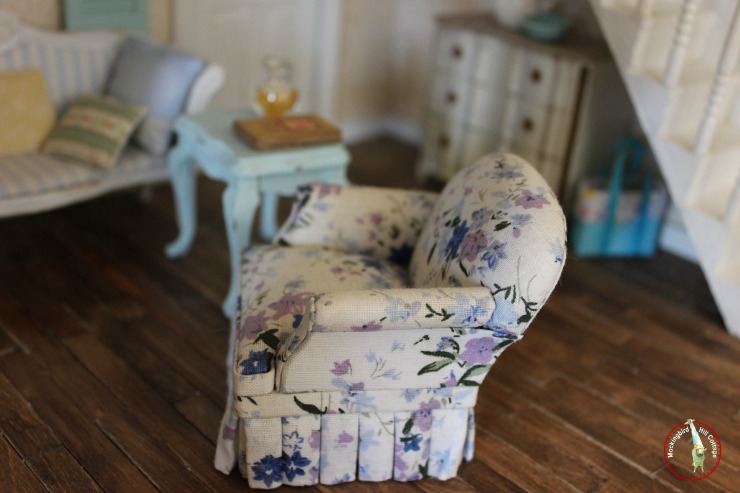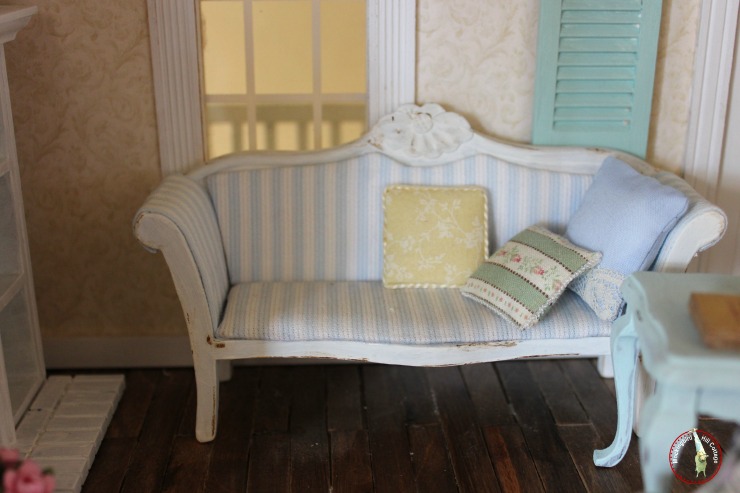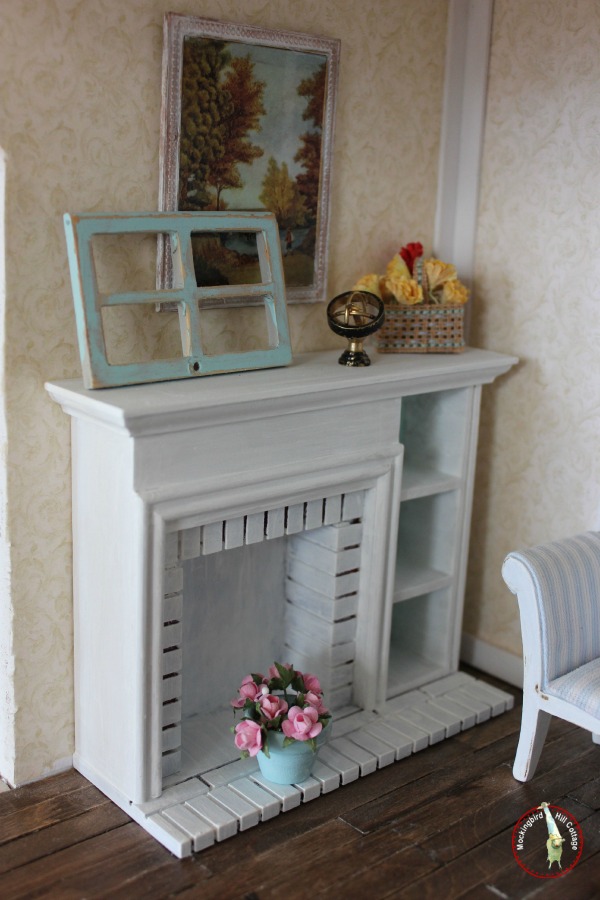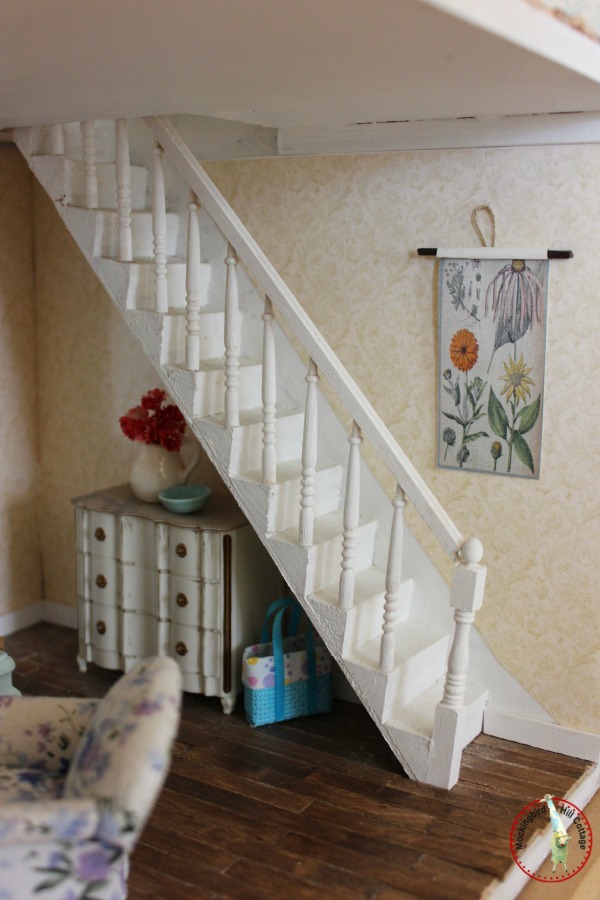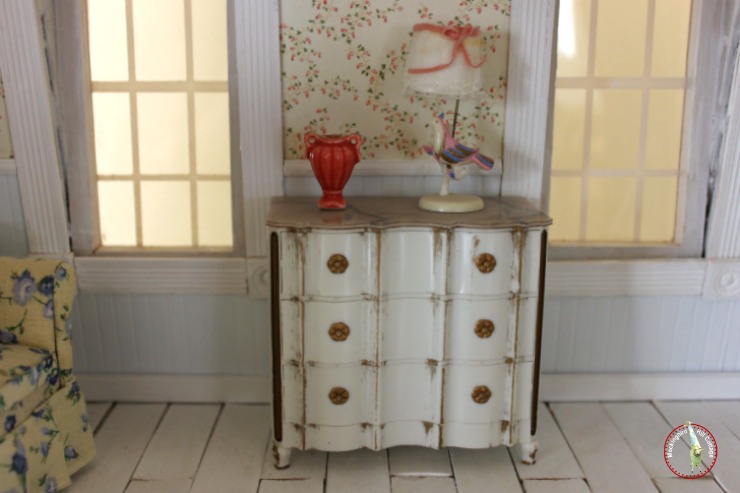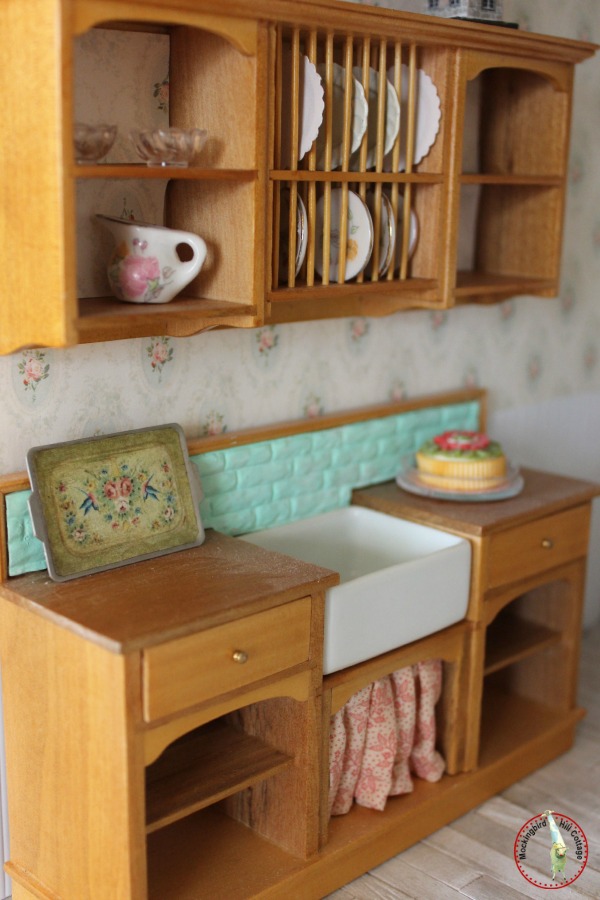 Whoops! I missed some dust on the kitchen counter.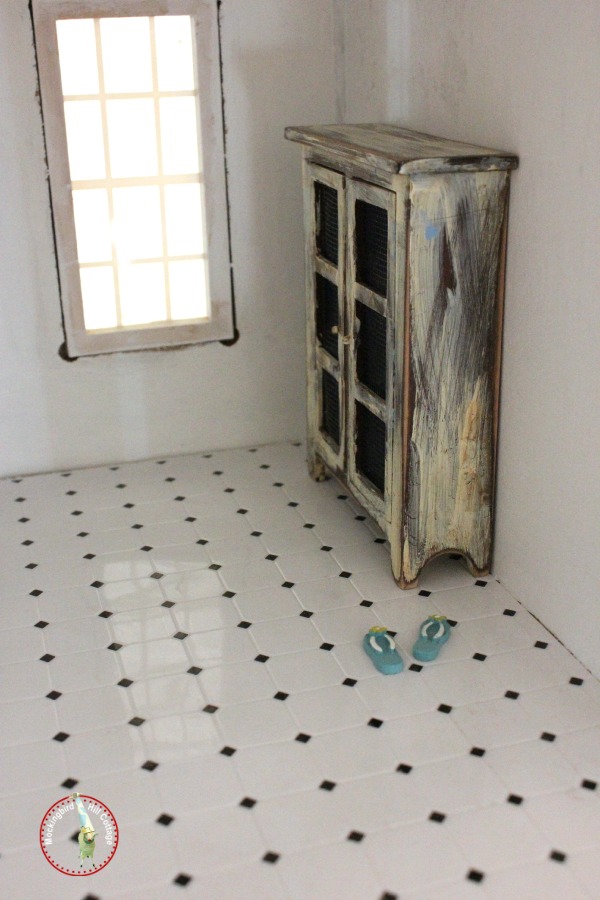 This is the beginning of the bathroom. I haven't trimmed out the window or the baseboards. No wallpaper or breadboard yet.
The craft room/office is a blank canvas – nothing at all has been done there.
And the kitchen needs a chair rail and some more finishing work. Most rooms need some sort of crown molding or trim.
Still needed: a bed, a bathtub, sink and toilet that look real (so many of them I see in catalogs look really fake) a faucet for the kitchen sink, all of the furniture for the craft room/office, rugs and a refrigerator. And that doesn't cover the little touches and accessories that will make the dollhouse a home.
But I love what I have so far.
If you're newish to the blog and want to learn more, you can go to the navigation bar and hover over the red arrow next to Around the Cottage. You will see a dropdown menu with a link for the dollhouse that will take you to photos and a timeline for the renovation so far.
I'm off to the dreaded DMV today to renew my driver's license. Yes, my birthday is a week from today. Yikes.
Happy Thursday.