Good morning!
There's a lot of snow on the ground. Last night, when I shoveled a path for Scout around 9:30 pm, the ruler told me we had 7 inches on the ground. We easily had 3 or 4 more inches overnight, so 10…11 inches?
We have a lot of shoveling on the agenda today.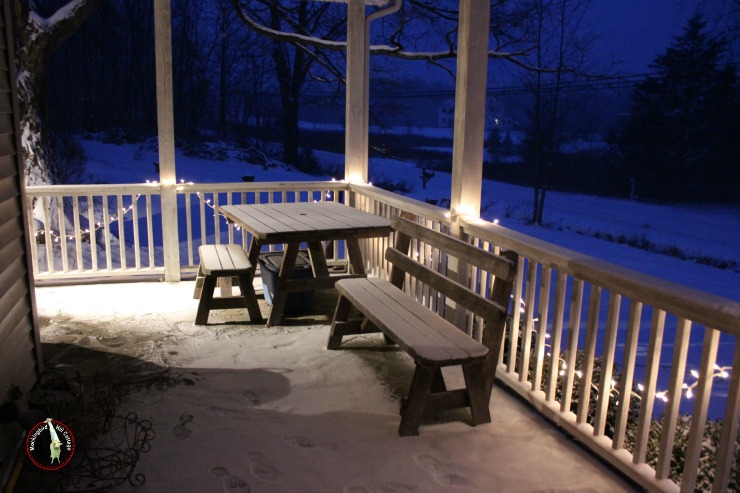 I trotted out to the porch in the early evening to take this picture. I love the not-quite-dark-deep-blue of the light. Gosh, that's a pretty contrast to the snow. You can see how I do our lights – simple and effective – one of the perks of having a porch like this. It takes me all of 5 minutes to set up.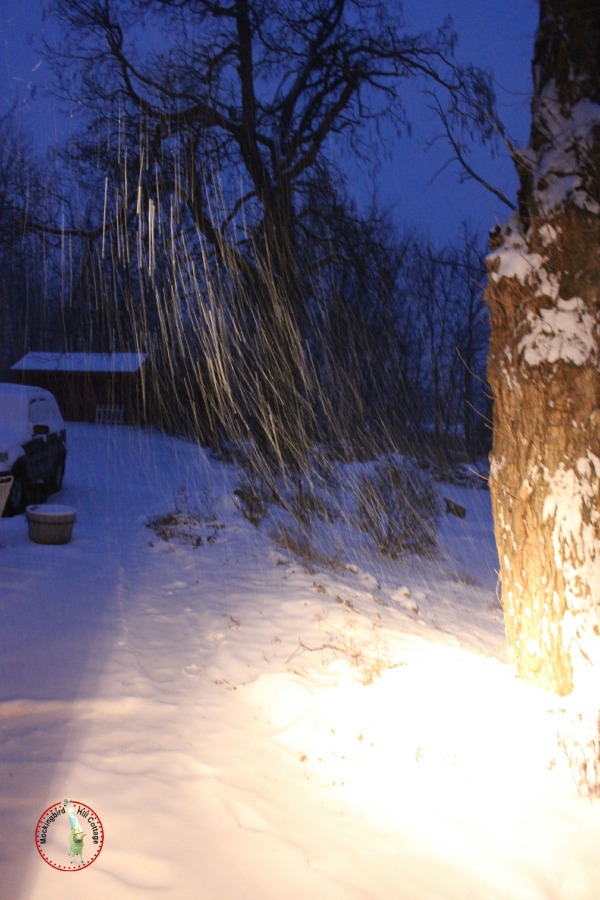 Snow falling.
We shoveled a couple of times during the day, but you wouldn't know it this morning. The first real snowfall of the year is always beautiful and magical, especially when it seems to guarantee a White Christmas (which was airing on television last night but Don didn't want to watch it. Boo.)  As I've said many times before on this blog, I love snow through Christmas and into the first week of January. After that, I find I'm not nearly so enamored of it.
I spent a couple of hours playing with the Christmas lights and with bokeh. Bokeh: the visual quality of the out-of-focus areas of a photographic image, especially as rendered by a specific lens (from my laptop's dictionary.) This is one of my favorite things about my Nifty Fifty lens and is one of the first things I learned about when I got the camera right around this time last year. Oh my goodness, I love bokeh. I'm going to share one with you each day this week because they are so Christmasy. First up: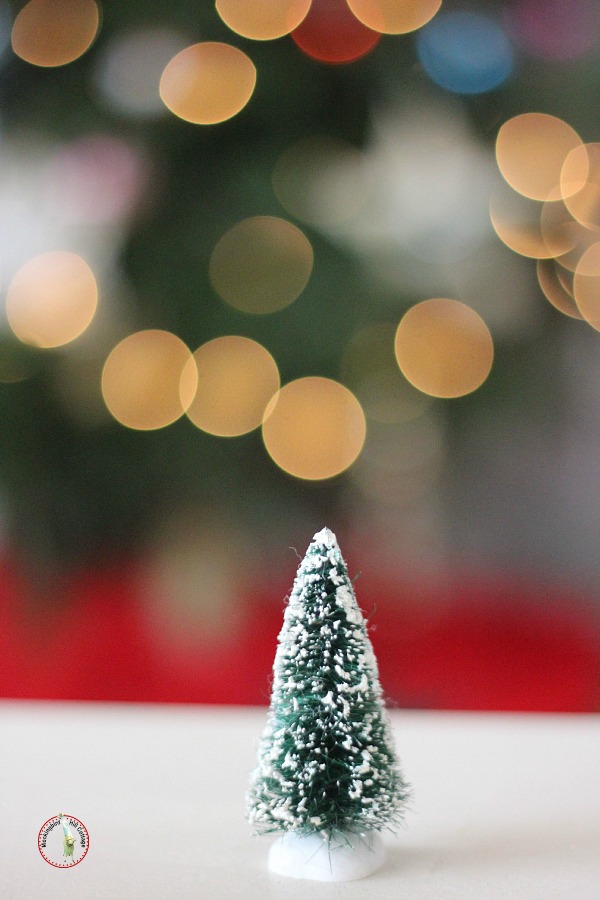 Eeek! Isn't this pretty? It took some body contortion on my part to come up with it, but it was worth it.
I'm feeling a bit better. Still sinusy, still congested, and the hardest thing about it all is that I feel rather exhausted. But each day, I improve a little. Thank goodness for online Christmas shopping. I don't have the energy to deal with stores and shoppers and crowds. Even if I was feeling tip-top, I wouldn't want to deal with all of that. No malls. No big box stores. Local, if at all possible, and online.
Time to start thinking about digging out and shoveling our long, uphill driveway…
Happy Sunday.
If you're interested in education and the benefits of going back to school, read my post about my personal story, sponsored by Kaplan and BlogHer.