Time to share our February critter creations! If you've been following along, Dawn and I have decided to introduce two new felt critters every month for 2014. If you felt along with us, you'll end up with 24 Christmas Ornaments by the end of the year. Maybe you could have a little tree where you display all your ornaments. Or maybe they would be fun for a young child to collect. However you want to use them is just fine.
At the end of last month, we introduced two new critters – the cardinal and the sheep.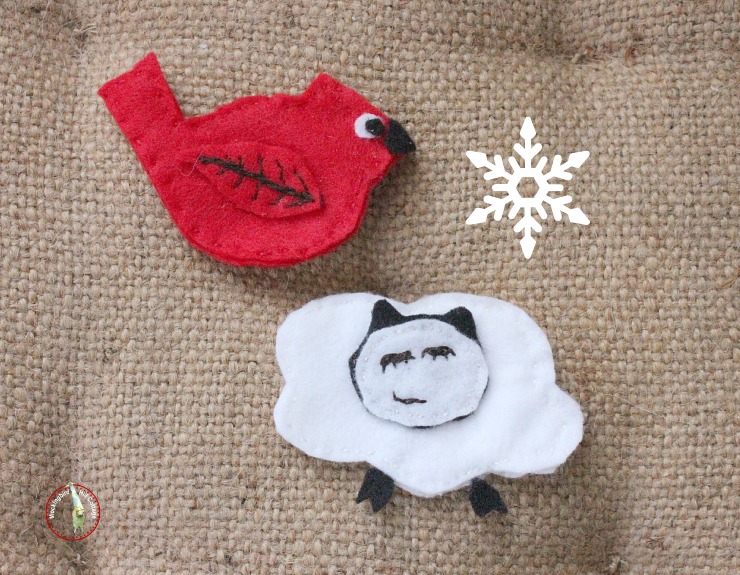 These two adorable ornaments are the ones we will be sharing with each other this week. We are looking forward to seeing your creations!
In case you missed them, here are the links to the patterns:
Click here to download the Cardinal Felt Pattern
Click here to download the Sheep Felt Pattern
Now it's time to share our new patterns for March!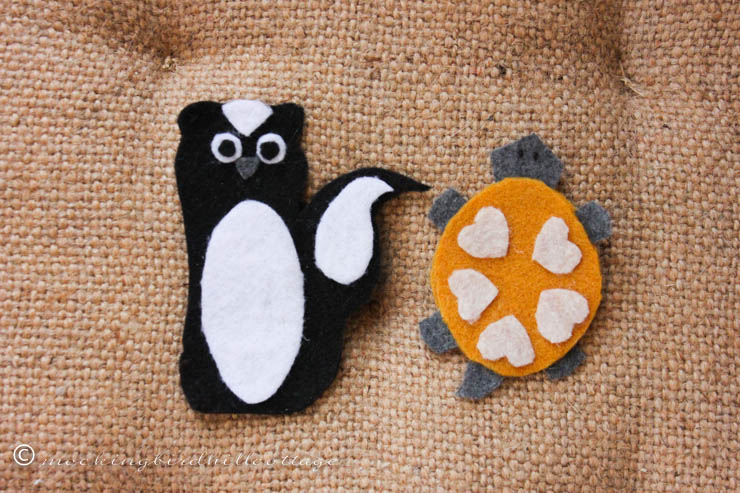 The ornaments for March are the Skunk and the Turtle. Gosh, I love these critter patterns/ornaments!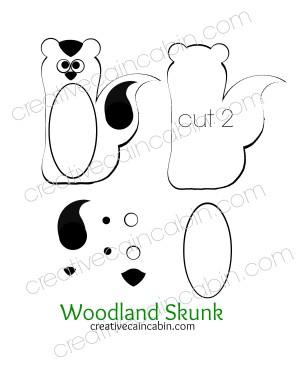 Click here to download the Woodland Skunk pattern
Make sure you open the zip file by clicking on it – then you will see the pattern.
To download the turtle pattern, visit Dawn's post by clicking here.
This month's party will remain open for five days, so you have time to link up. You even have time to make the ornaments if you haven't had the time to do it. Please join in the fun!
If you don't have a blog and you want to link up, you can link your photo through your Facebook page. Dawn has written a great tutorial and has included it in her post here.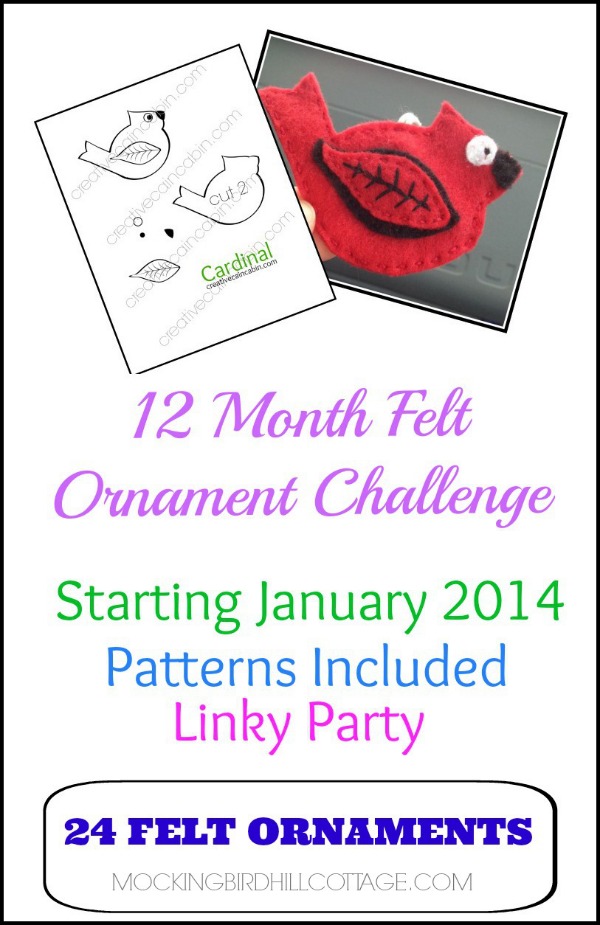 Enjoy!