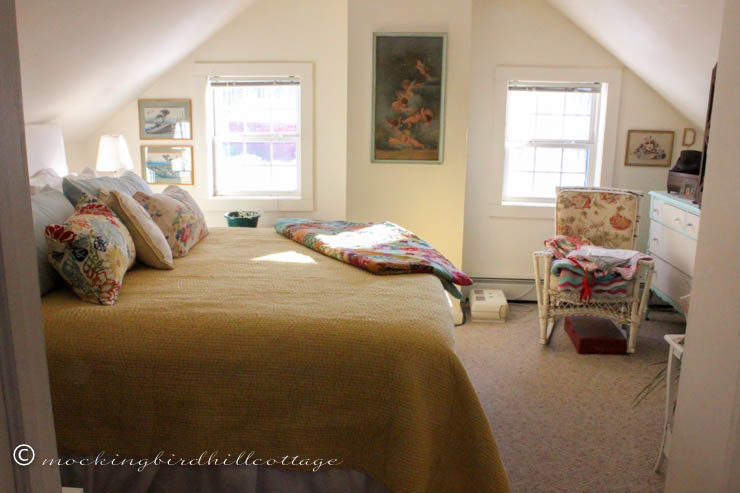 Let's talk about something other than snow, alright?
How about how pretty the bedroom looks when the sun floods in through the windows? I can't get over how pretty the bed looks with that gold coverlet. And let me tell you, almost every muscle in my body has been aching the last couple of days and that bed….that bed….sinking into that plush pillow top mattress at the end of the day has been delicious. Thank you bed, so long waited for and well worth the wait.
Let's talk about House of Cards, Season 2, now available on Netflix. I watched four episodes yesterday and once again, I am gobsmacked by the quality of this series; the acting, the writing, the direction…everything. Simply excellent. And very Shakespearean, I might add, with echoes of Macbeth and Richard III. My three favorite series right now are: Sherlock, House of Cards and The Newsroom. Everything else I've seen is okay (and sometimes not at all okay) but doesn't come close to this level of excellence. Purely personal opinion, of course.
Two of my former students are in Episodes 1 – 4, Season 2 of House of Cards, doing wonderful work. That makes me happy.
I've not seen one episode of Downton Abbey. I suppose I'll watch it someday. We have the first season on DVD but have yet to open the shrink rap and it's been sitting around here for a year. That tells you something. It's just not calling me at the moment and, as is usually the case with me, if everyone seems to watching something and I read endless articles and posts about it, I usually stay away. Go figure.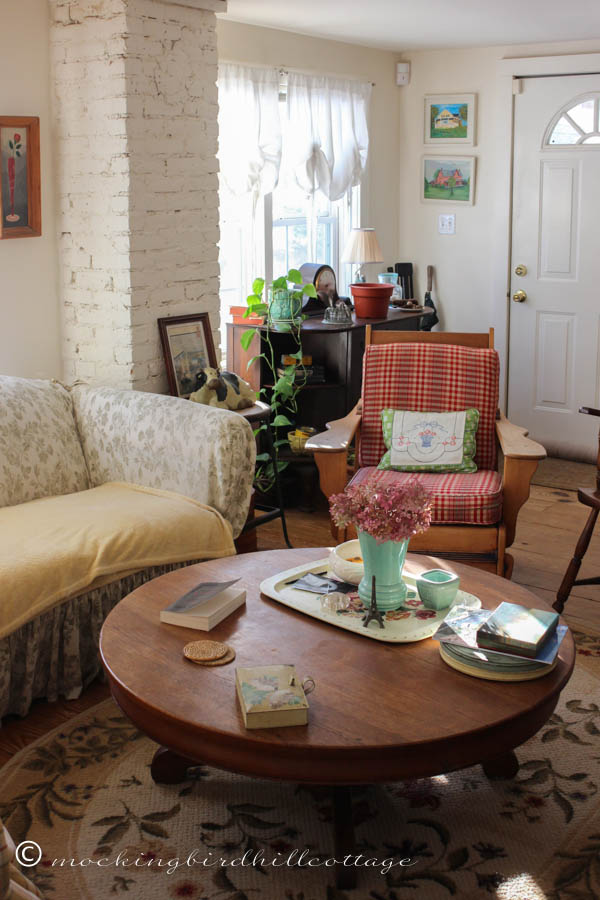 I'm reading Sycamore Row by John Grisham and it is taking me forever to get through that book. Now, I've read Grisham's books in the past and he is a good writer. No argument there. But this book, for some reason, is not grabbing me enough to keep me reading. It's interesting, the characters are quirky, the plot promises to be compelling but the pace is way too slow for me. I've made a vow to finish it and I will, but boy oh boy, it's taking me far too long to get through this sucker.
I forgot to mention something here though I did mention it on this blog's Facebook page. Don won a San Diego Theatre Critics/Craig Noel Award for his performance as Doolittle in Pygmalion. The awards ceremony was last Monday evening and since Don couldn't be there, Don's brother Ron and his wife Suzie represented him. Ron got to go up to the stage and accept the award and they filmed the announcement with their phone, so we got to see it. I'm so proud of Don. Let me tell you, he was simply brilliant in that role. I'm still in awe of that performance and I'd give anything to see it again.
Craig Noel, who died a few years ago at the age of 94, was the man who shaped the Old Globe Theatre. It simply wouldn't be here without him. He was Don's mentor at a time when he desperately needed one. He helped Don find his way in the theater when he was still a teenager. I worked with Craig many times and simply adored him. He was that rare man who made a difference is countless lives, who made the world a better place. He was awarded the National Medal of the Arts for his work. We miss him so much.
So, the fact that this award was named for Craig Noel is particularly poignant and powerful.
Three cheers for Don!
Note: Nora, I want to take you up on your offer of Miniology mags, but when I sent an email to your Yahoo address it came back to me. Said it was not valid. Can you email me with a valid address? Thanks so much!
Happy Sunday.