The Potting Shed at Hummingbird Cottage has a few new additions, with more on the way.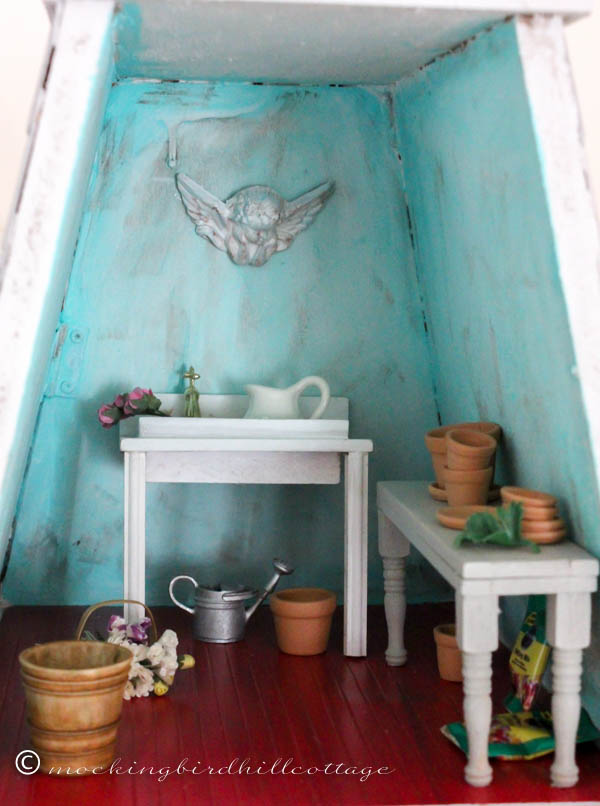 We have some pots and a watering can and potting soil and…a potting bench that I made yesterday.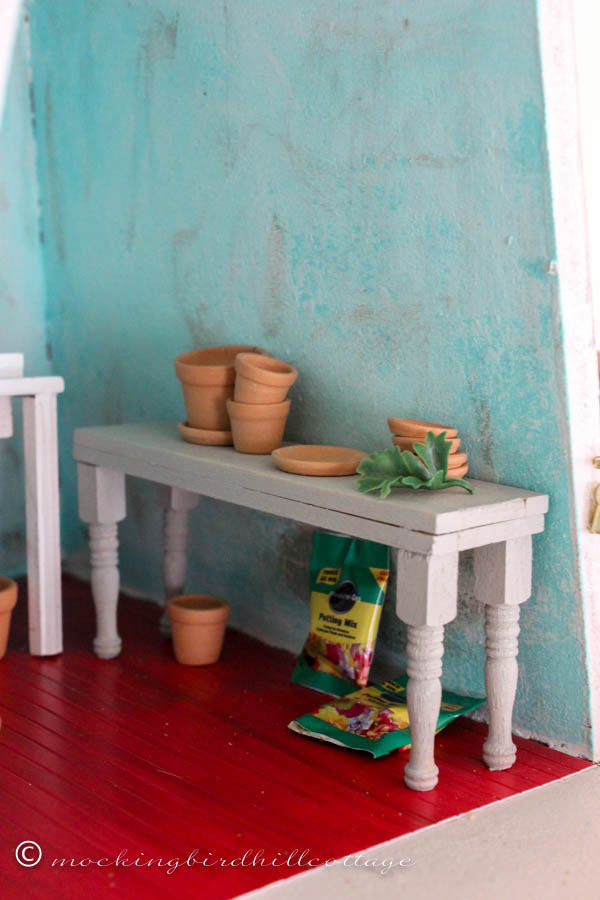 It's made from two shutters I had in my dollhouse stash and some spindles that I cut down to the size I wanted.
I could have made it taller, but I didn't want everything to be the same height. Besides, if the owner is at all like me, half the time she's potting things on the fly; here, there and everywhere.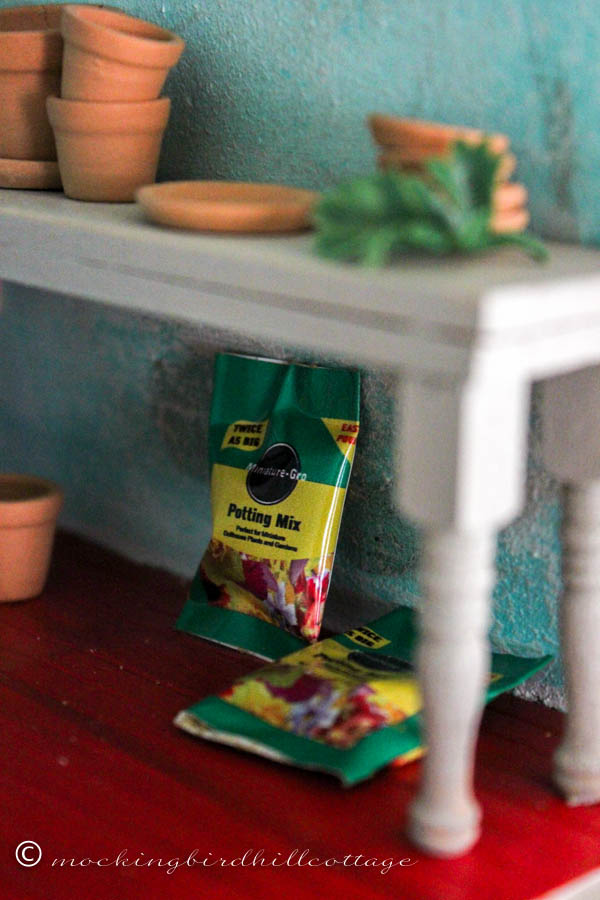 Oh. My. Goodness. Potting soil. Could those bags be any cuter?
There's much I plan to do with the shed and the roof. I have lots of ideas! But the details will have remain a secret for now. I will tell you that it's going to be a rooftop retreat for the owner, a place where she can grow plants and vegetables and sit in the sun.
I wonder if she appreciates all that I'm doing for her?
This dollhouse is a work in progress, of course, but I think I might do a series of posts in the near future that show its journey so far. Before and After. What do you think?
And of course, next week I will do my annual Easter/egg cup round-up. I do it a bit differently every year. I'll do my best to tell you a little a bit about each egg cup – where I got it, what I know about it, that kind of thing.
The sun is shining, it's going to be in the sixties and I'm going to do some work outside today! Hurrah!
Did I tell you how happy I am to have my husband home?
Happy Wednesday.