Thank you for your loving and compassionate comments on yesterday's post. Your words help me in what is a difficult and stressful time. You are the best, my friends.
No walk yesterday for Scout. I wanted her to take it easy. She was tired and sore but she has such a strong spirit, such a zest for life. Later in the day, I went to the kitchen door to see if she was ready to come in from outside and I saw her loping, almost galloping, along as she ran in from the back of the corral.
I shook my head in wonder. That girl is amazing.
And then I immediately called Don to tell him about it.
She has her ups and downs. But she is, and has always been, the most magical, life-filled, spirited dog I've been lucky enough to know.
Here she is on her rounds (excuse the view of the toilet):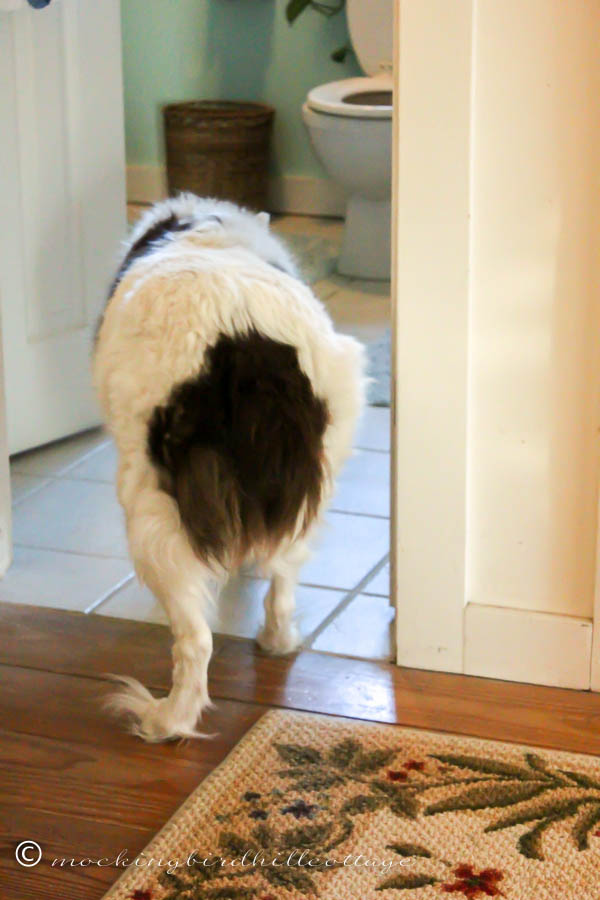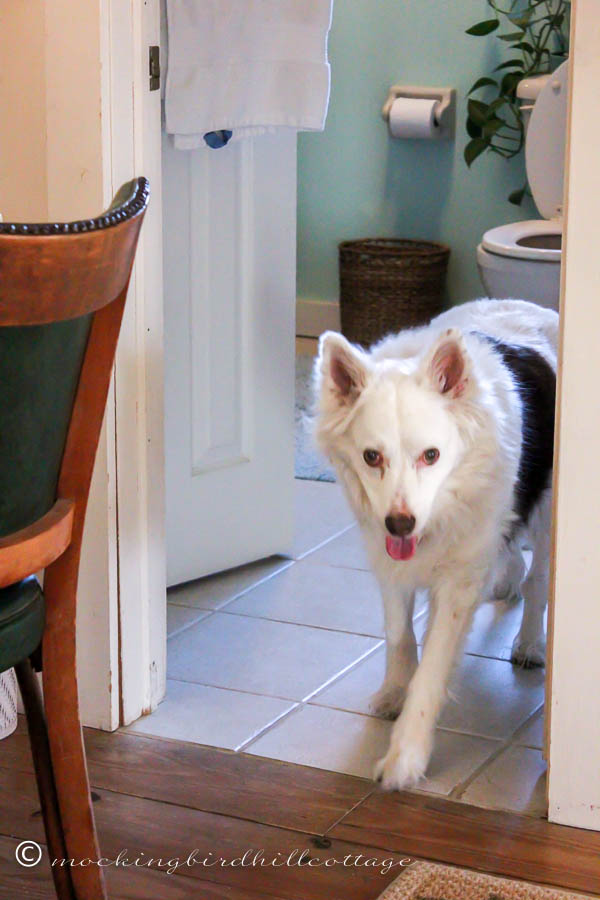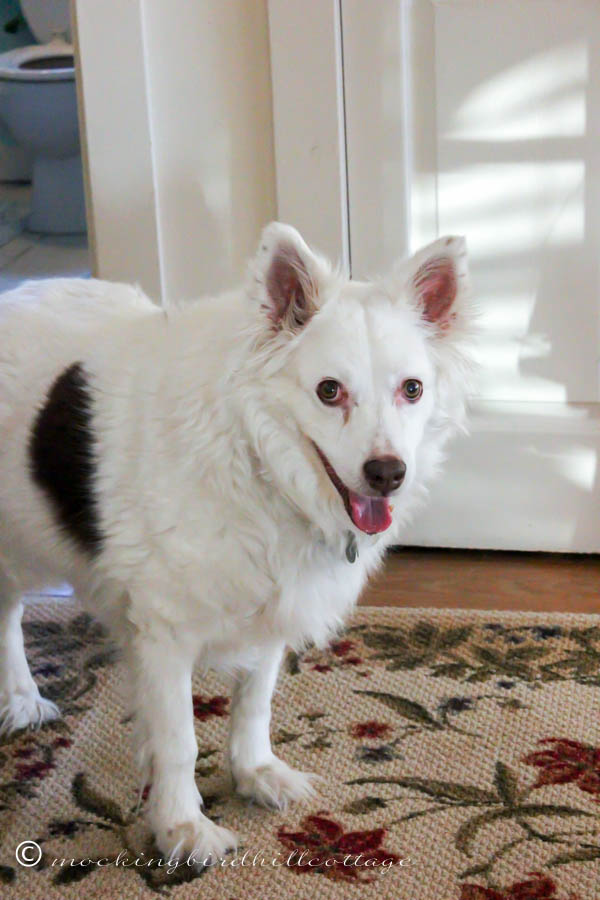 She has to check out the bathroom; must sniff the trash, the toilet and the bathtub. Several times a day.
This will be a short post. I have to take the car in for some repairs this morning. We're trying to keep our 13 year old car going as long as we can. Fingers crossed.
Happy Wednesday.