Hi everyone. Last month, I was unable to take part in the felt along due to the death of my mother and I couldn't make the May ornaments. Dawn did, however! So share your ornaments with us and if you haven't made them and want a reference, visit Dawn's blog, Creative Cain Cabin.
I'm back on board this month with our two newest patterns for June: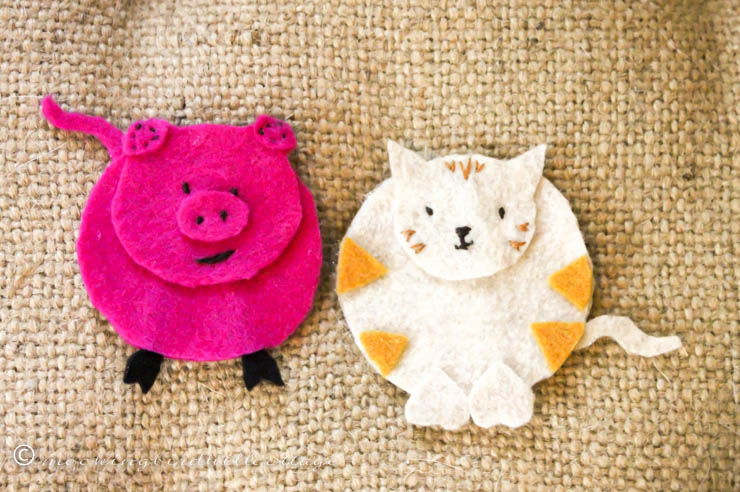 The barnyard pig and the barnyard cat. (I have a really pink pig!)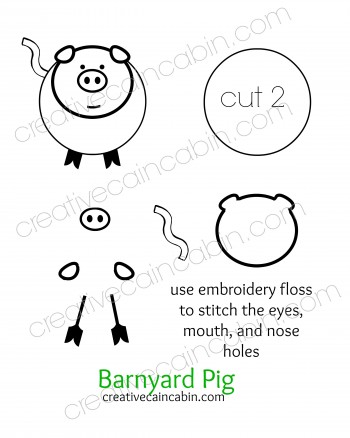 Click here to download the Barnyard Pig Pattern
To download the Barnyard Cat, visit Dawn's post by clicking here.
This month's party will remain open for five days, so you have time to link up. You even have time to make the ornaments if you haven't had the time to do it. Please join in the fun!
If you don't have a blog and you want to link up, you can link your photo through your Facebook page. Dawn has written a great tutorial and has included it in her post here.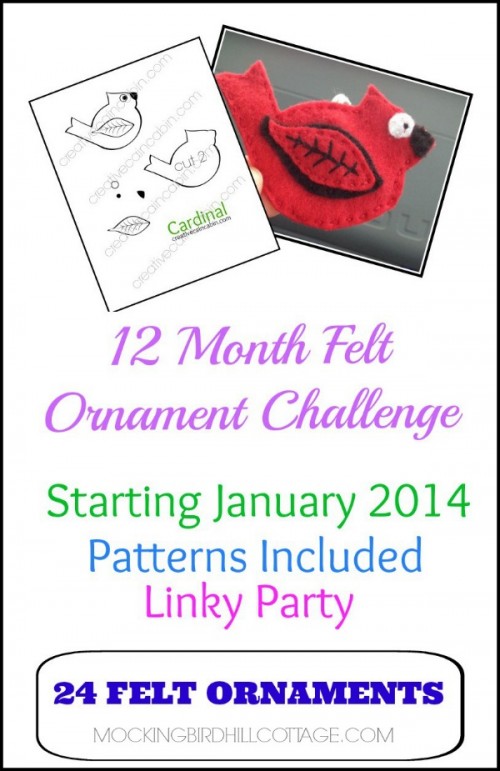 Have fun!