How are you this fine Saturday morning? Other than my internet connection being sluggish (have to call the cable company) and returning a big old bug to his proper place outdoors, the morning has been fairly quiet. The sun is shining, the garden is thriving, my coffee tastes really good, and though I have more than a few worries at the moment, morning always brings the promise of a new day and that, my friends, is a little miracle.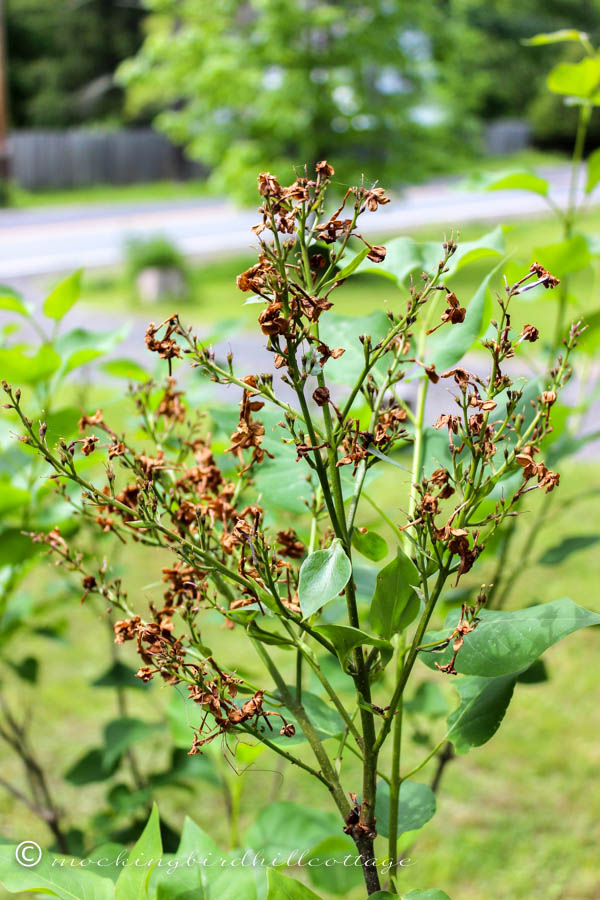 So long lilacs. You were especially beautiful this year.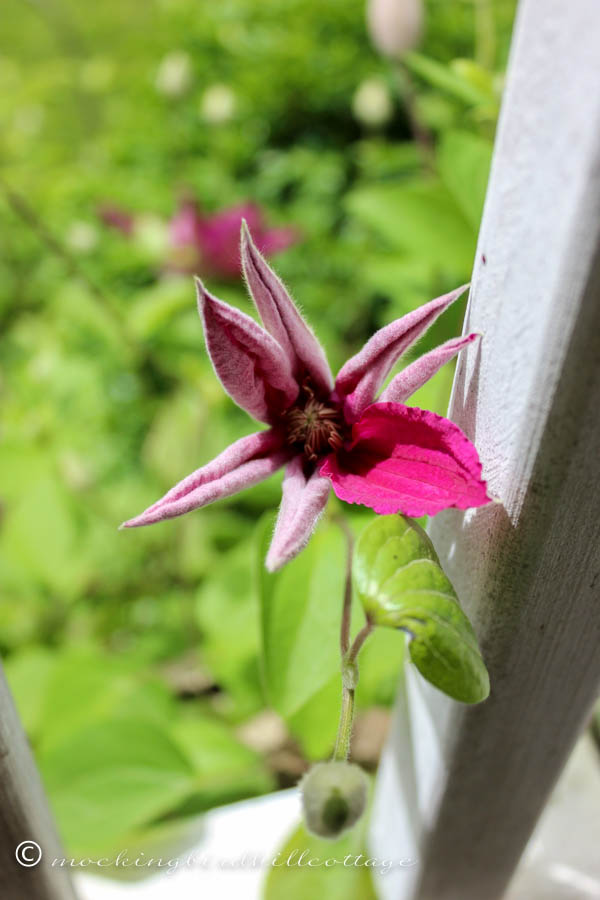 Hello, Clematis. You're awfully exotic looking.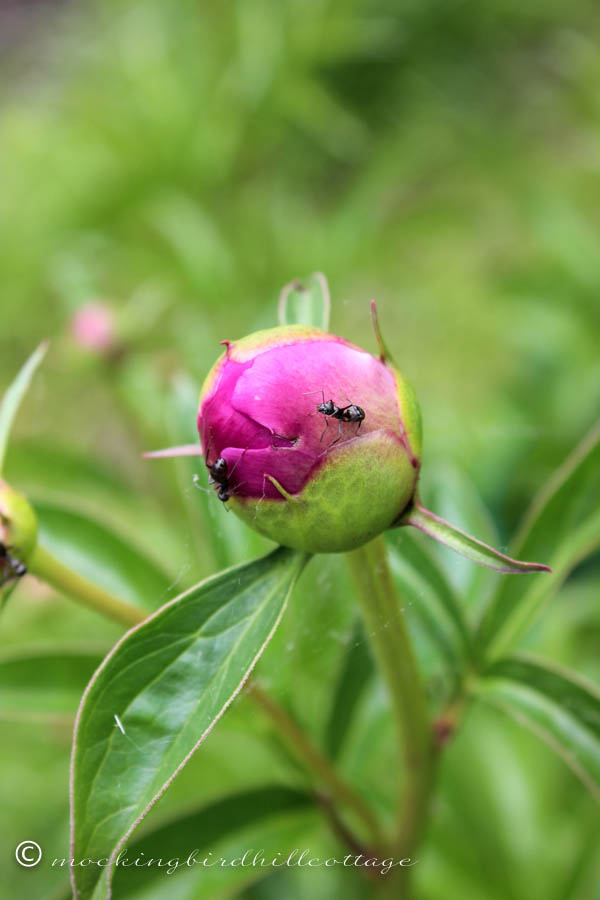 Soon. Maybe in about 3 or 4 days? Which would take us to the first week of June. Like clockwork.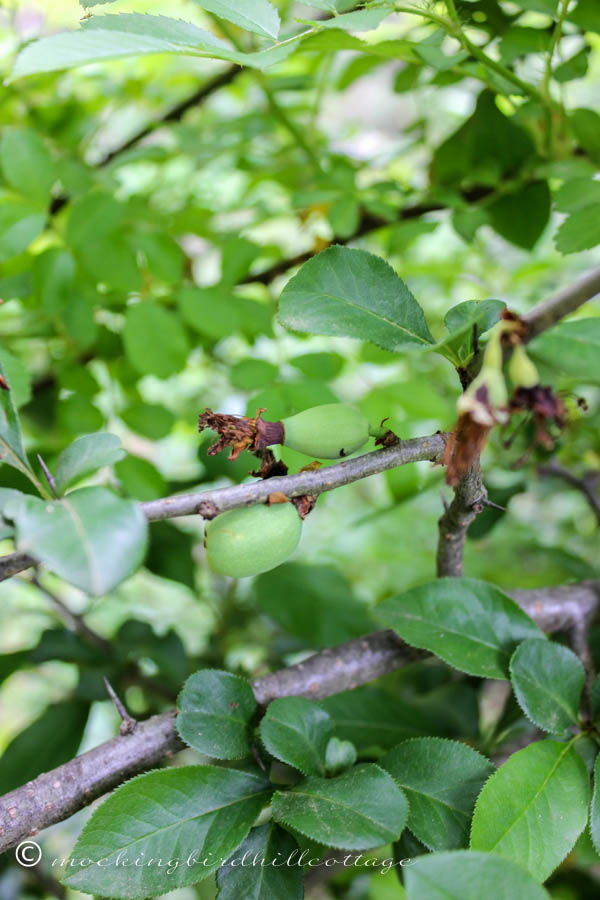 Remember the Weigela turned Flowering Quince?
Yep. That's fruit. I guess that once the bush bloomed in the Spring every year, I didn't really take the time to look at it closely again. This year I did, and darn it all if there isn't fruit developing. Let's see, I not only thought it was a Weigela, I insisted it was because there were no thorns or fruit.
This year I found thorns.
I found fruit.
I stand corrected.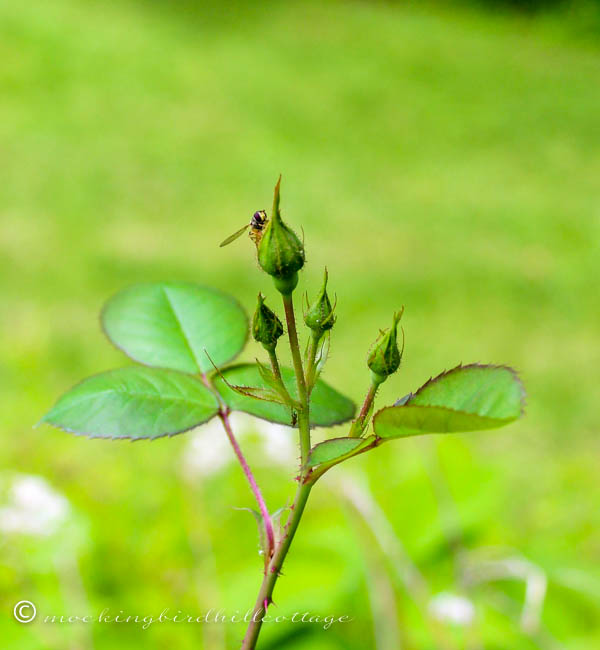 The rose bushes are developing buds. Oh happy day!
For those of you who might have missed yesterday's post, I'm giving away two passes to the Country Living Fair in Rhinebeck. Just scroll down for all the information. Or click here. I want to clarify that there will be two winners, who will get one pass each. (I like to spread the love around.)
My friend Heidi, whose shop Hi Ho Home Market closed this year (sob), will have a booth there. She is also giving a presentation!
And, my dear blogging friend Elyse is also presenting on Saturday. She'll be sharing some crafts from her new book, Seaside Tinkered Treasures.
To read about both Heidi and Elyse, visit this link. Elyse is #2, Heidi is #8.
And don't forget the other giveaway that's going on here at MHC. Visit my post, Gardening with Hydrangeas from the Endless Summer® Collection for a chance to win a $100 Visa Gift Card.
Happy Saturday.