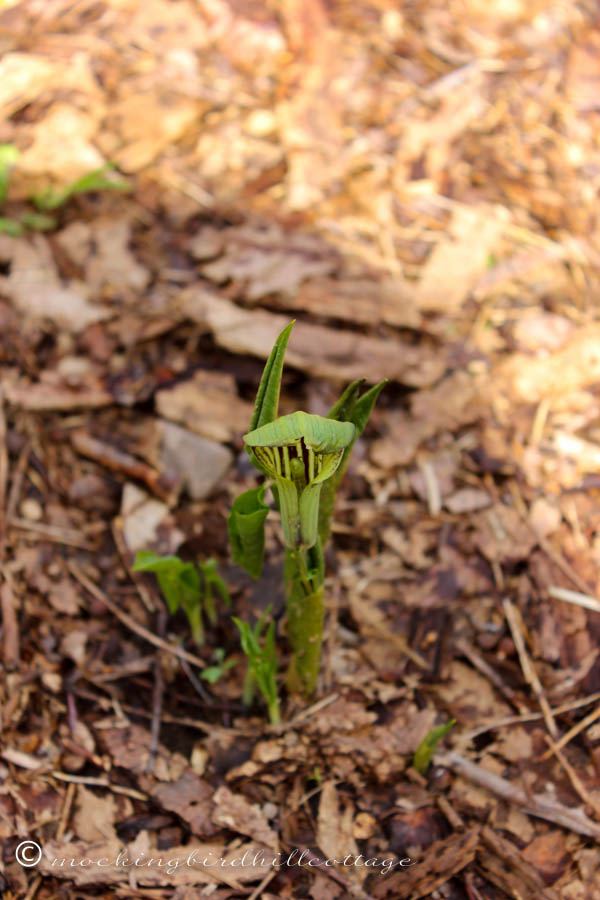 Found on a path in our woods: a Jack in the Pulpit. What a delightful surprise! As soon as Don came home yesterday, I dragged him up there to see it.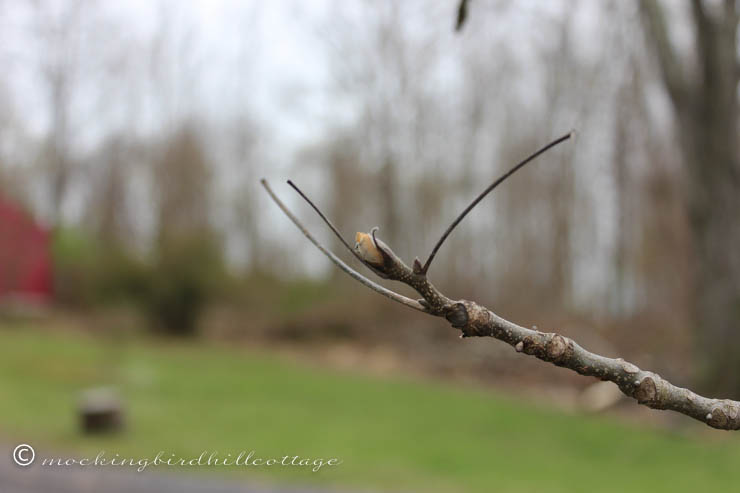 A bud on our Shag Hickory.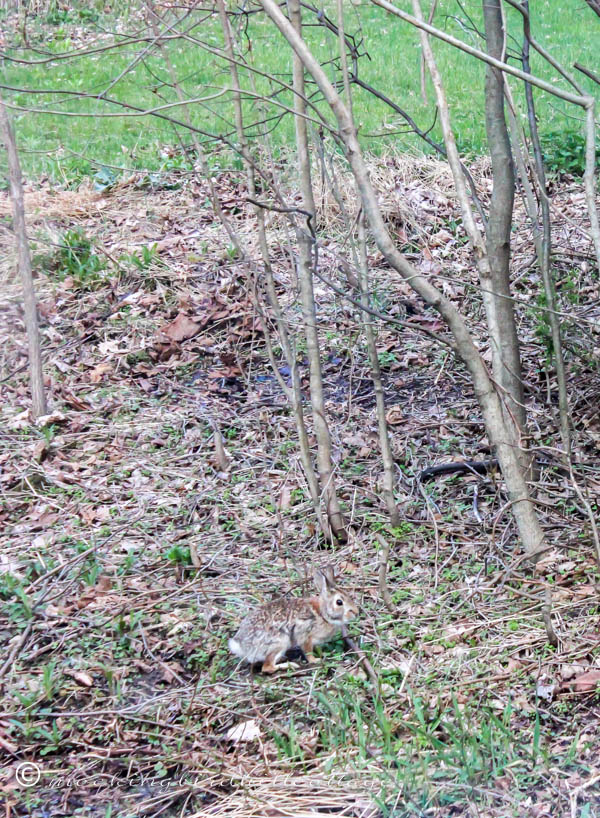 Can you spot the bunny? In fact, there were two of them, but the other one scampered out of the shot. I love our bunnies and though they do a wee bit of chomping in the garden, there is more than enough vegetation around the edges of this property to keep them satisfied, so it hasn't really been a problem.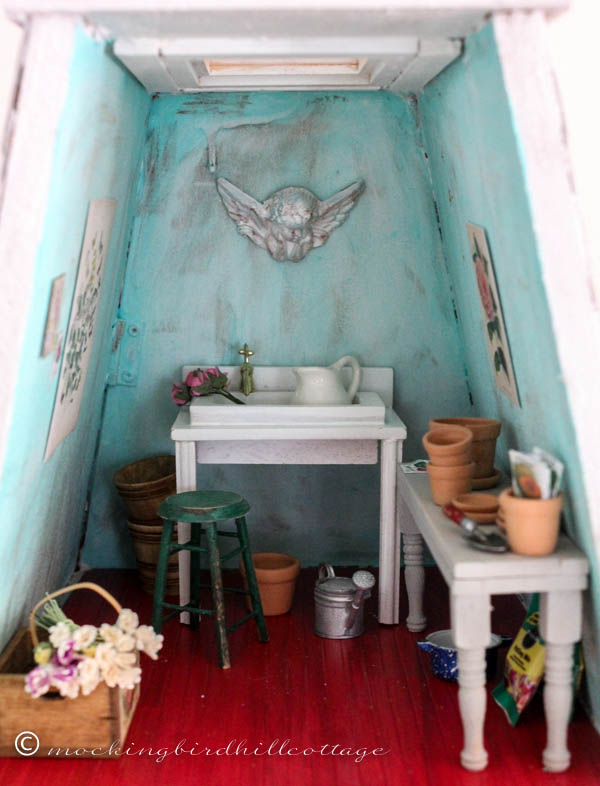 A stool has been added to the potting shed. I had fun painting and shabbifying this piece.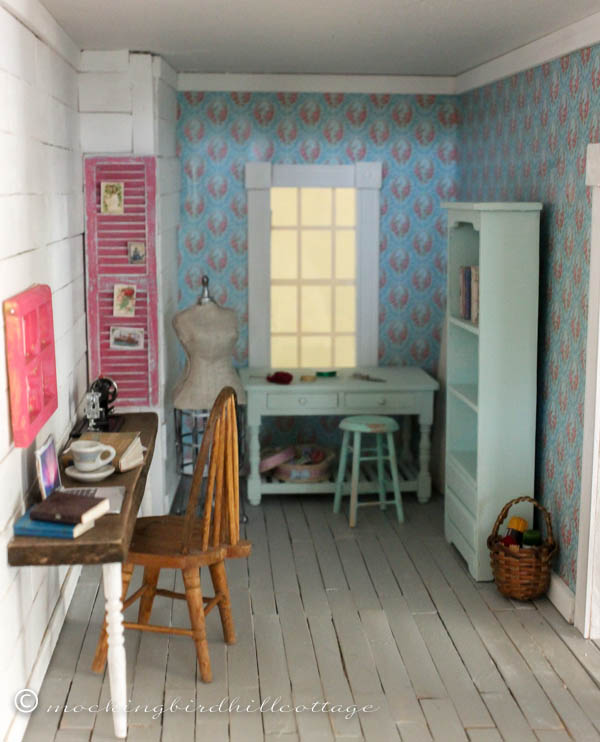 And another stool has been added to the studio/office.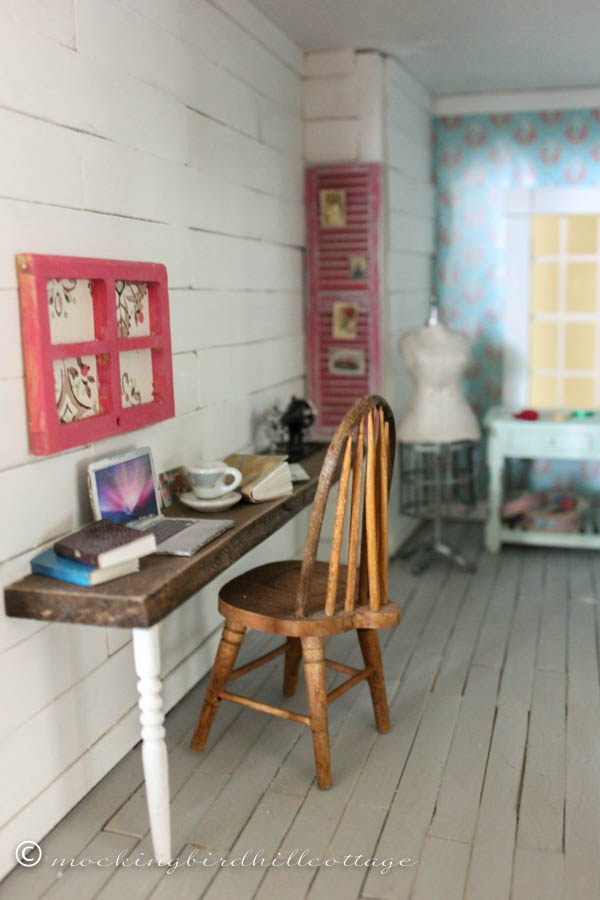 Should I paint this chair? I'm leaning toward leaving it as is. There are a lot of painted surfaces in the dollhouse and, just as in my life-sized house, I like to have mix of natural wood and painted pieces.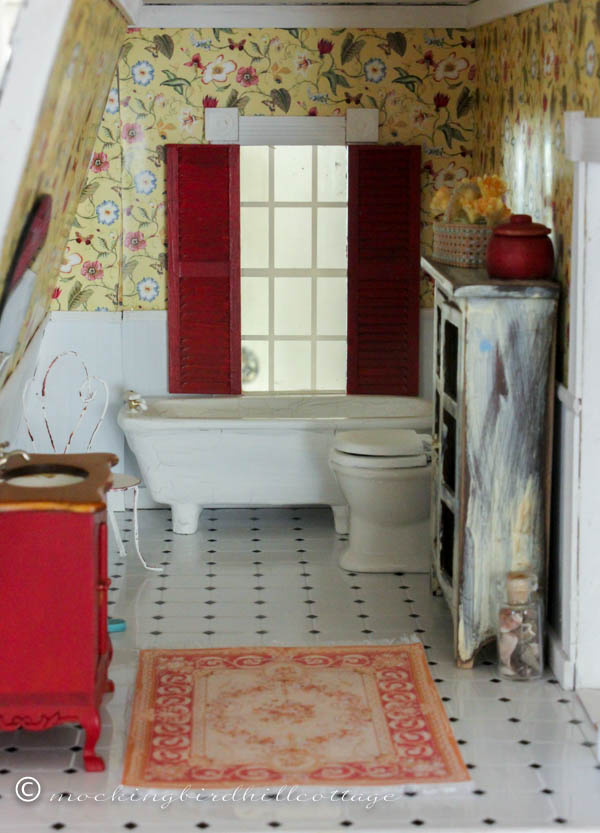 Drum roll. The owner of the dollhouse finally has a toilet. Actually, I had this toilet in my stash but it, like so many dollhouse toilets, had flowers on it. Really? When was the last time you saw a toilet or a bathtub (because the bathtub had them, too) with a flowery design on the porcelain? Was this done because little girls needed dollhouse furniture that was pretty and anything reminding them of bodily functions was a no-no? I suspect that was the reason. But it's still the norm. I see a lot of them on dollhouse websites. I finally slapped some ceramic paint on the toilet, just as I did with the bathtub, and put it in the bathroom. Since the tank is hidden, I think I can get away with it until I find something better.
The owner is grateful. Using her neighbor's bathroom was wearing thin.
Happy Friday.