Because I'm in the mood…some interior views of the dollhouse: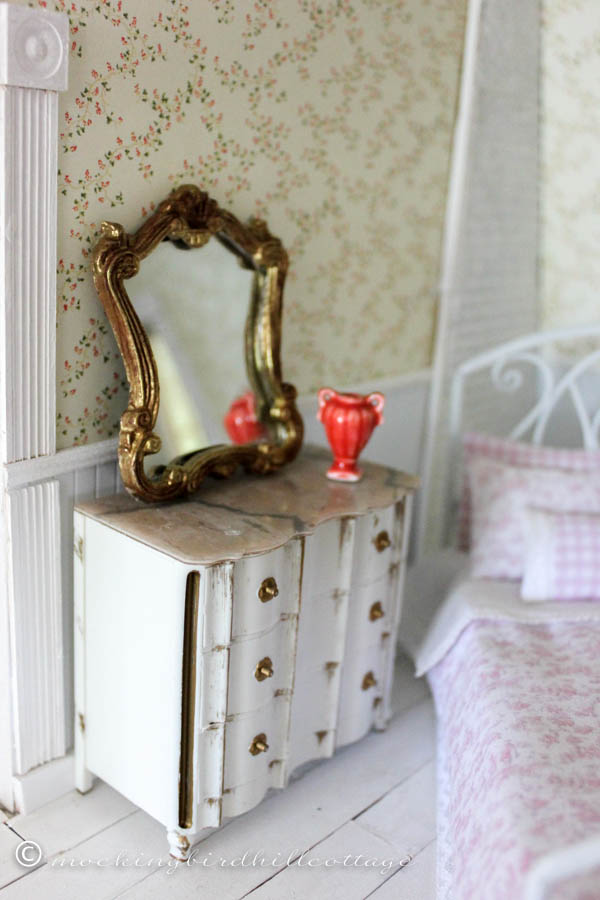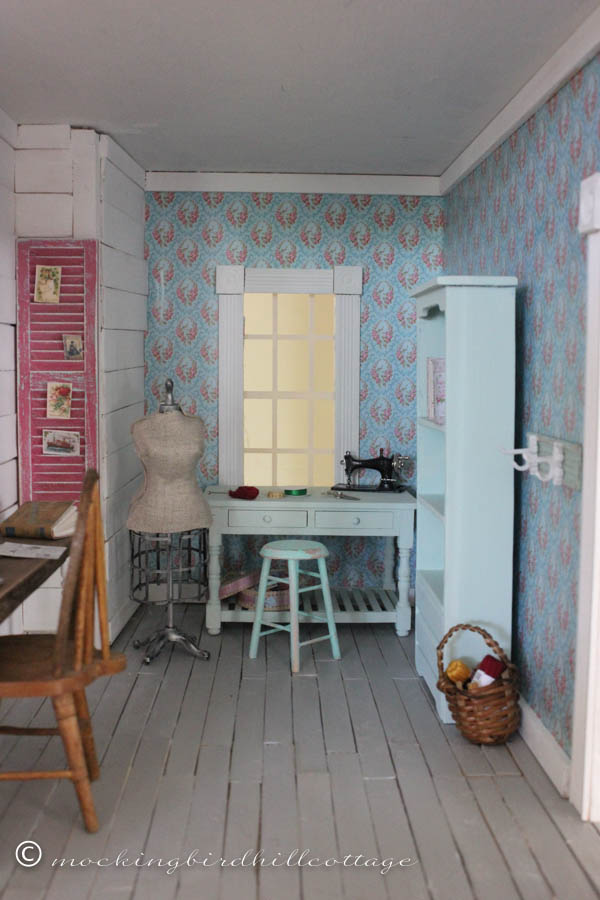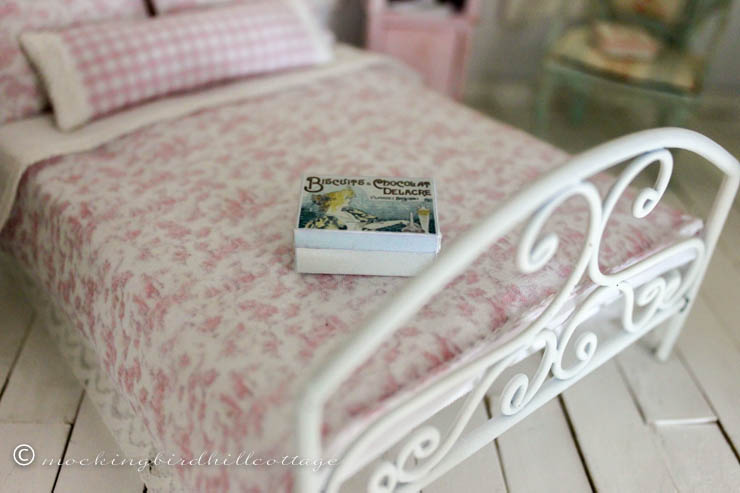 The box of biscuits was made by Norma.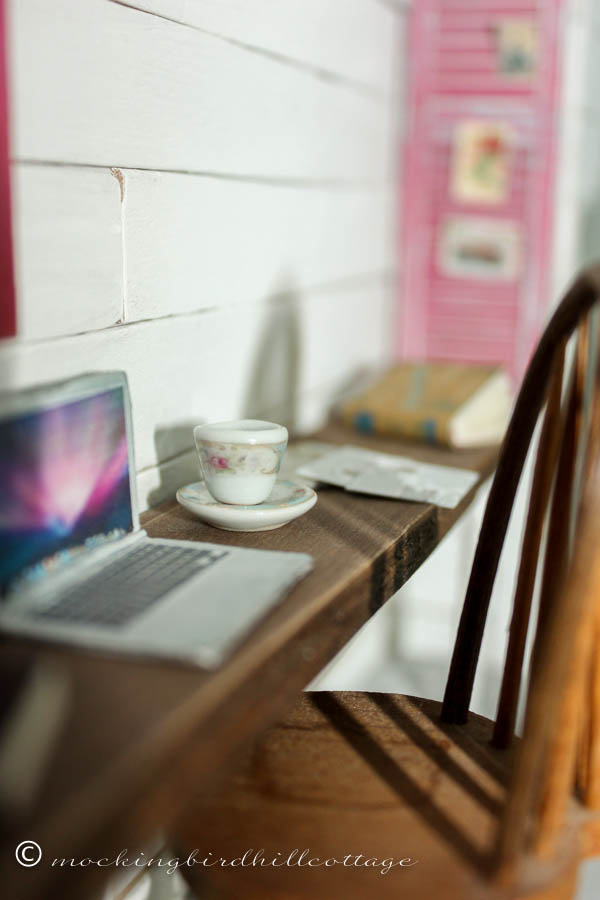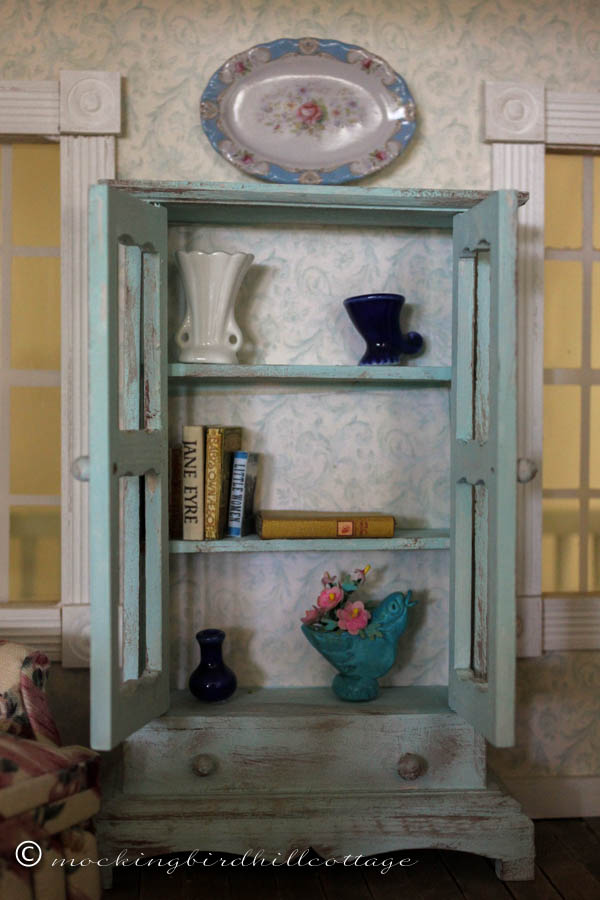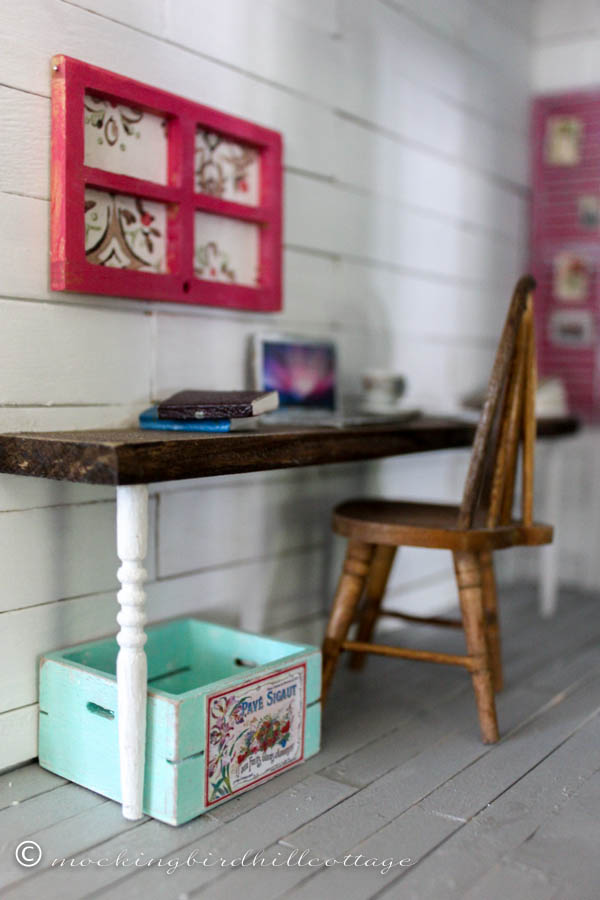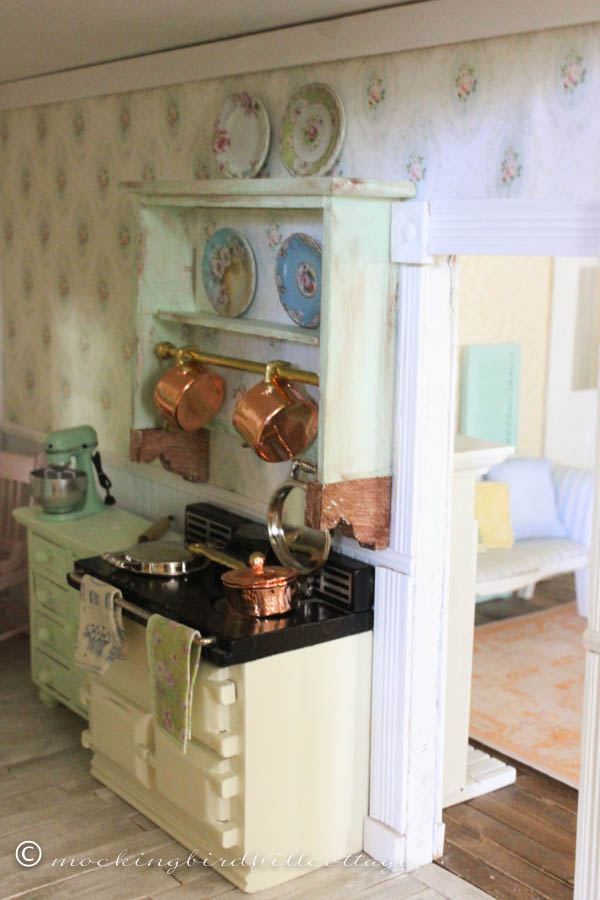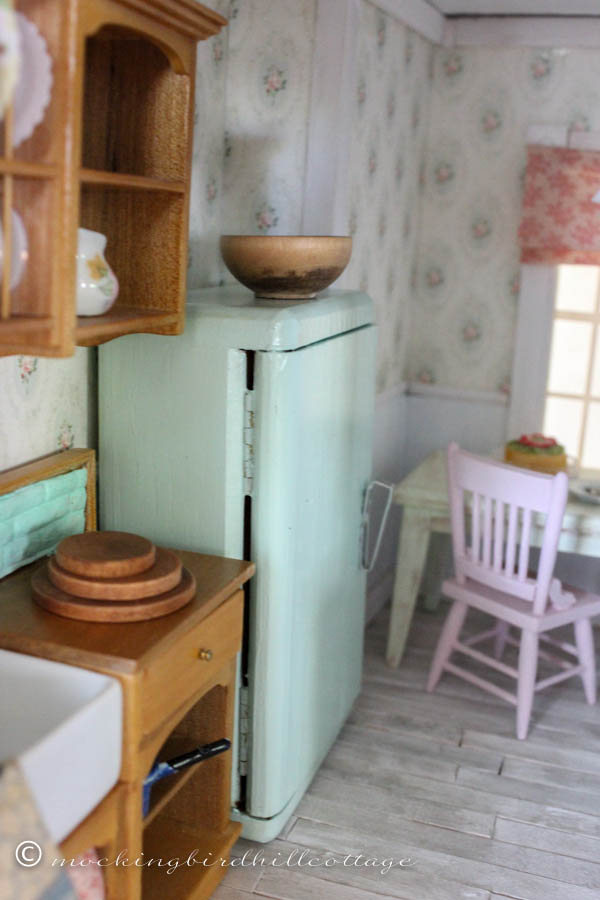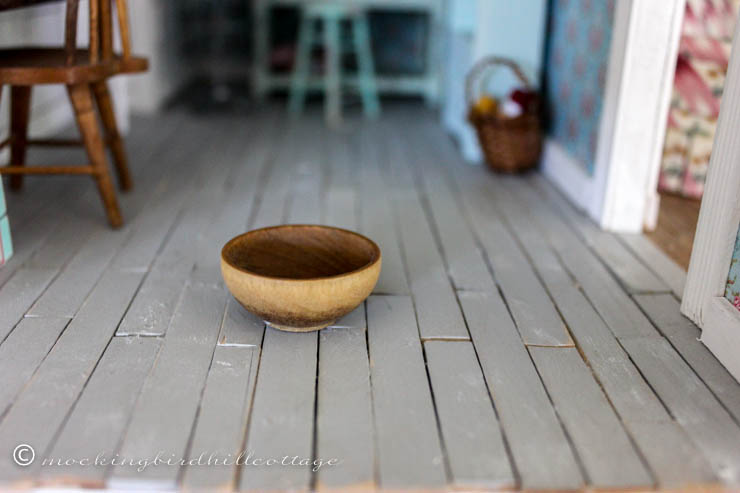 A closer look at that wooden bowl. From Weston Miniatures/Etsy.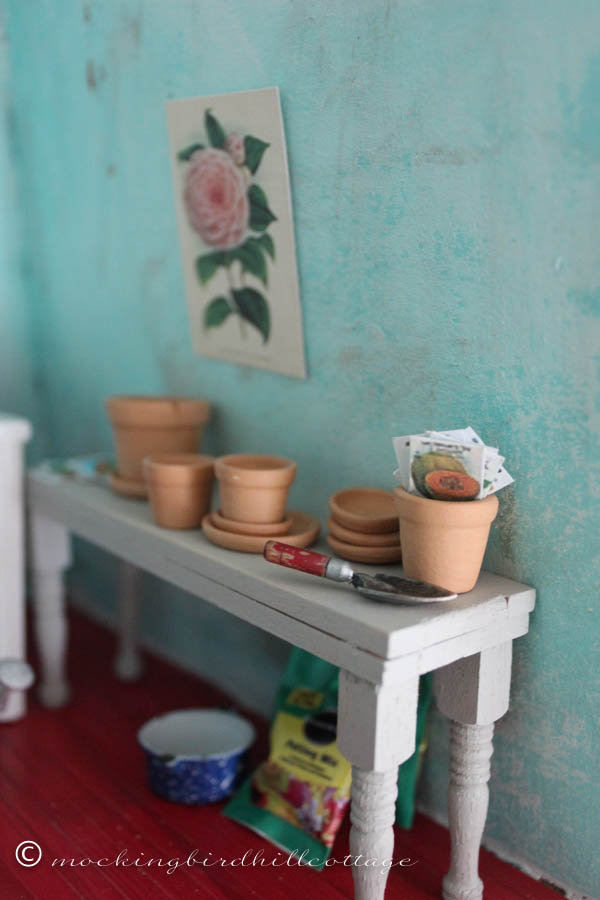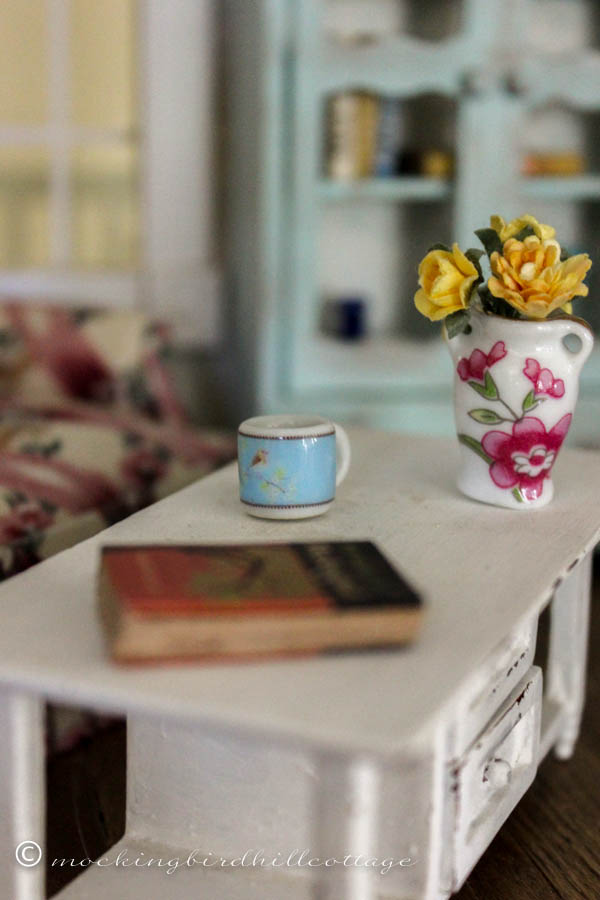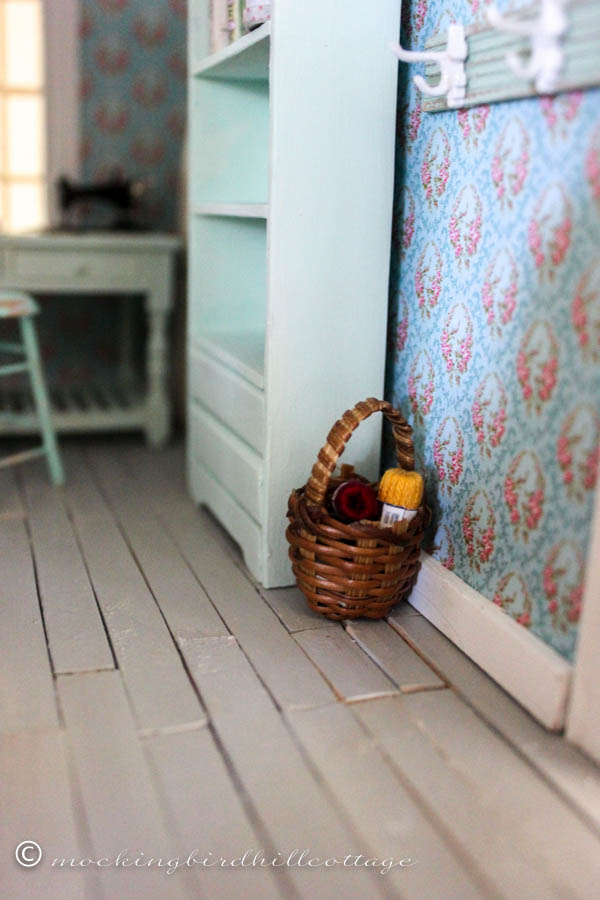 Capturing dollhouse details can be a challenge, but it's awfully fun. I haven't done very much with the dollhouse in the past week or two. Funds are a little tight at the moment; in fact, I had a potential Etsy order all ready to be submitted when I decided to put it on hold. And, of course, the outdoors and my garden are calling me much of the time. As it should be.
We took another five mile hike yesterday. The last quarter mile or so is the hardest. At that point, both Don and I find ourselves hoping against hope that the end of the trail is just around the bend. But we did it. It was a gorgeous day and perfect for hiking.
The county is doing some work on our road in preparation for repaving it in the next month or two. So they've been working on all the culverts that run beside the road. We have one in front of our house. As I saw the machinery they were using yesterday (they haven't reached our culvert yet) I got a little panicked because the peonies and a hickory tree and our bridalwreath spirea are all right next to the culvert. Don talked to the guys and they assured us that all would be safe, but not before I had made a little sign asking them to be careful when working around the plants. The peonies have been there for years and I couldn't bear it if something happened to them.
I mean, look what I saw yesterday: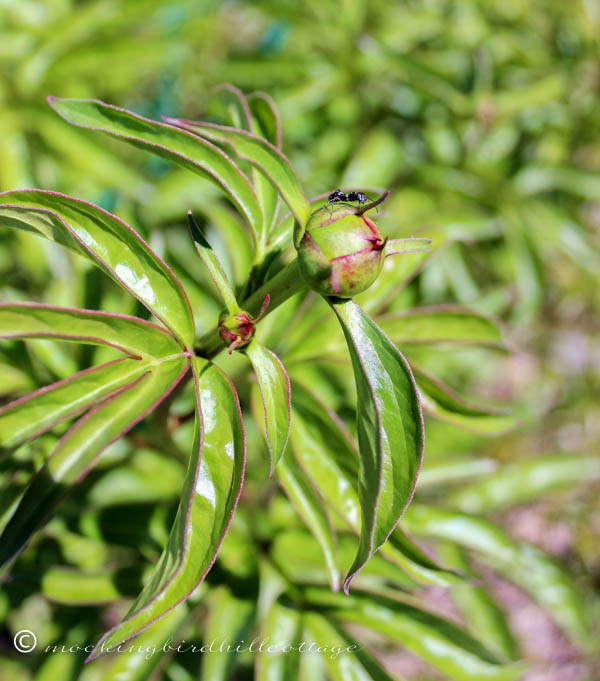 Peony buds, complete with the obligatory ant.
Soon!
Happy Wednesday.