A few weeks ago, I was leaving a local antique shop and I spied a little dish full of tiny animals at the check-out counter. Most of them were vintage and not in a style I cared for. But one little figurine stood out – I think it had been included in the dish by mistake. I grabbed it. For $1.00.
It was this little guy. You can see how tiny he is in relation to my egg cups.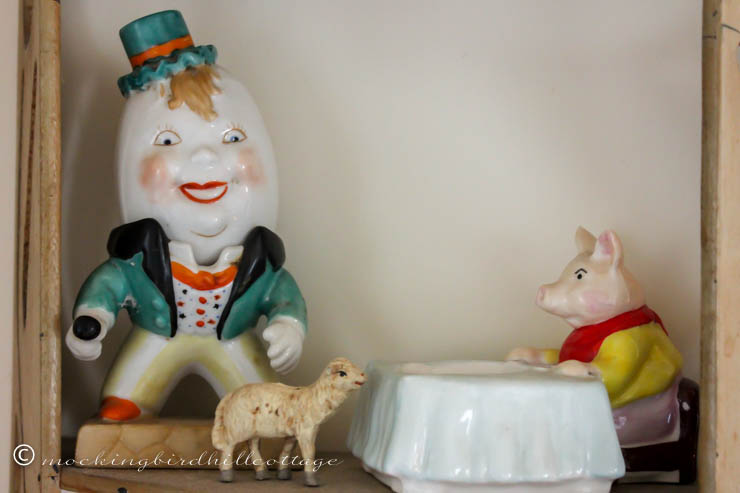 Another view.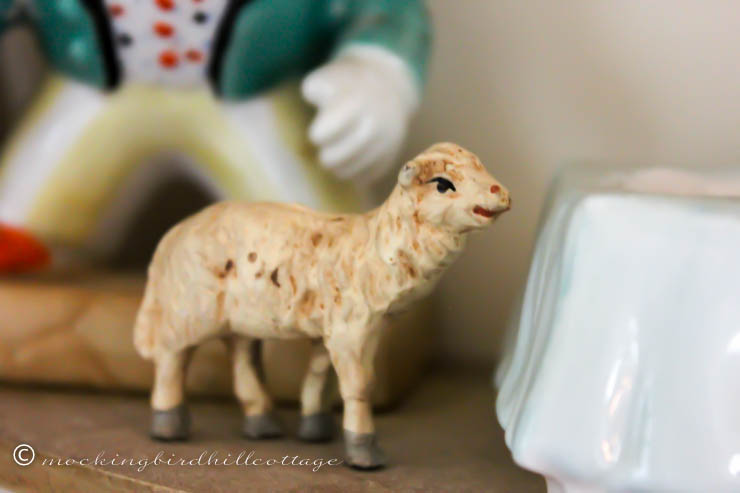 Ready for his close-up.
He is on the same little set of shelves as my mini wooden ducks.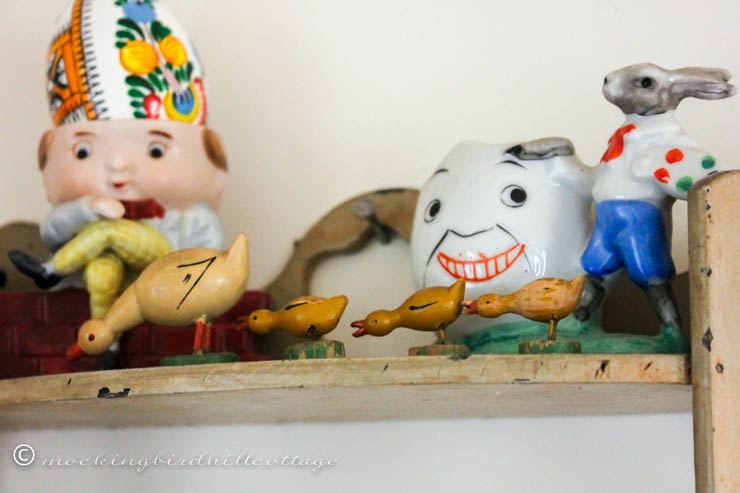 Why are we so drawn to miniatures? In the last several years I have started collecting tiny putz sheep, miniature pottery, and all things small and dollhouse-y. If I see something tiny, yet wonderfully detailed, I'm drawn to it like a moth to a flame. Tiny little sheep? Yes. Adorable tiny wooden ducks? Of course! Miniature versions of the big-sized pottery I already collect? I cannot resist.
I don't even have to say anything about the dollhouse. And miniature furniture, plates, rugs, lamps, and books. That particular attraction is obvious to anyone who reads this blog.
I wasn't always drawn to these delightful tiny things. They cast their spell on me later in life. But I am well and truly hooked.
Do you collect anything tiny?
Can you put into words just why you are drawn to miniatures?
I'd love to hear your thoughts on the world of teeny-tiny, wee, little, and mini.
Happy Saturday.