It has been gray and rainy all week but yesterday, between rainstorms, I grabbed some morning free time to explore Chautauqua. The website for the Chautauqua Institution gives this description of the community:
Chautauqua Institution is a community on the shores of Chautauqua Lake in southwestern New York state that comes alive each summer with a unique mix of fine and performing arts, lectures, interfaith worship and programs, and recreational activities. Over the course of nine weeks, more than 100,000 visitors will stay at Chautauqua and participate in programs, classes and community events for all ages—all within the beautiful setting of a historic lakeside village.

Self-improvement through lifelong learning was at the heart of the impulse that motivated Americans and founded Chautauqua in 1874. Chautauqua's tradition of self-improvement through lifelong learning continues today through a variety of programs aimed at the exploration and exchange of ideas in an atmosphere that encourages civil discourse.
There are communities like Chautauqua scattered around the country, all founded with the same ideals in mind; Oak Bluffs in Massachusetts and DeFuniak Springs in Florida, among them. Chautauqua, where I am, was the first, and the word 'chautauqua' was often used to describe other communities in this movement.
Besides the obvious draw of speakers and music and theater and opportunities for learning, the Victorian cottages that sprang up in Chautauqua are a feast for the eyes. These homes are often held onto through succeeding generations. Some are summer homes. But there is also a year-round community here of about 300 residents. In the summer, the numbers jump to the tens of thousands.
I took some photos yesterday to give you an idea of why I am gasping every time I walk down a narrow path or road. It's gorgeous here.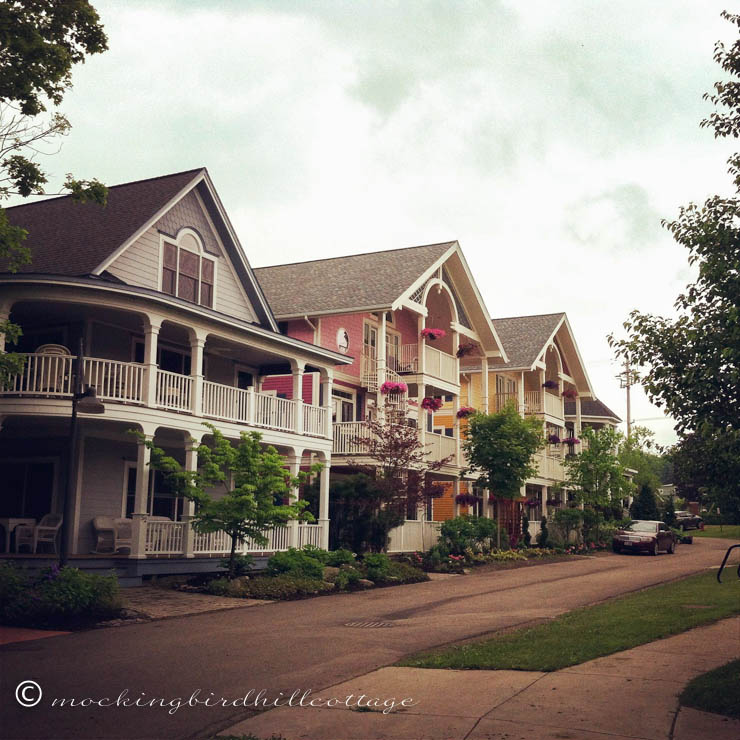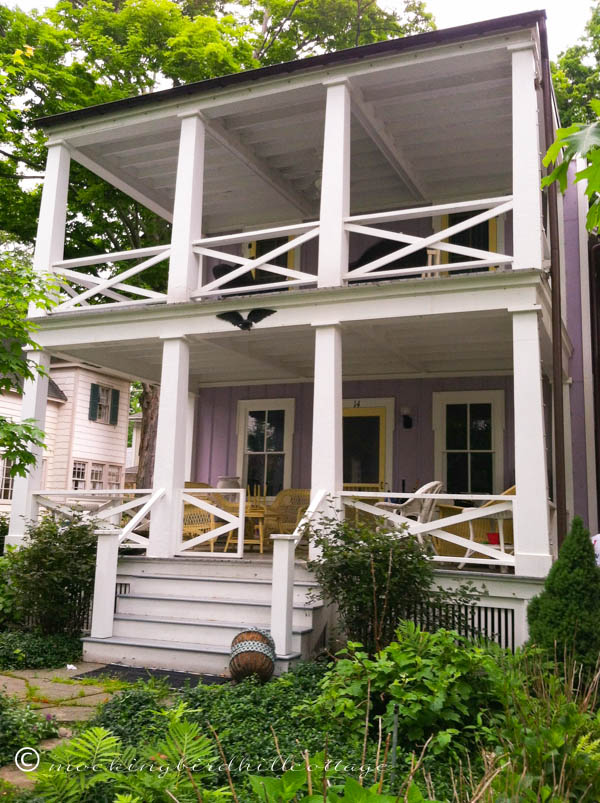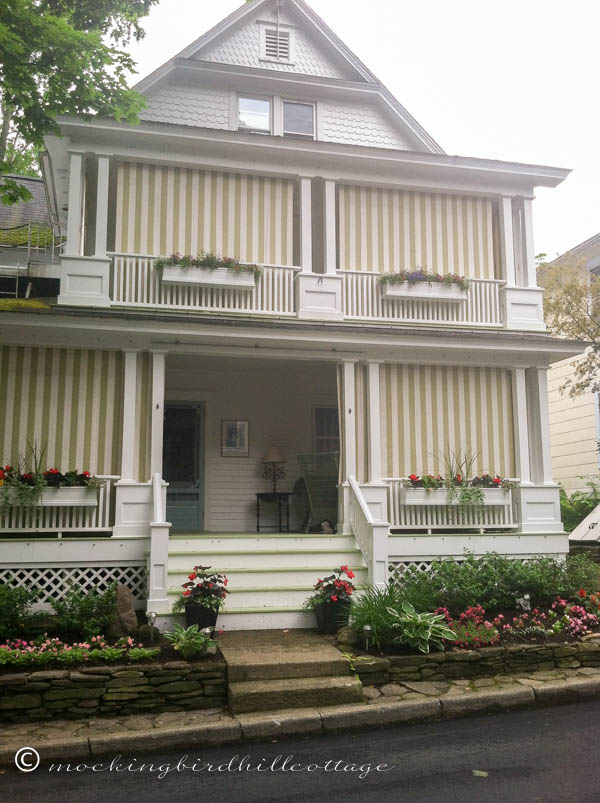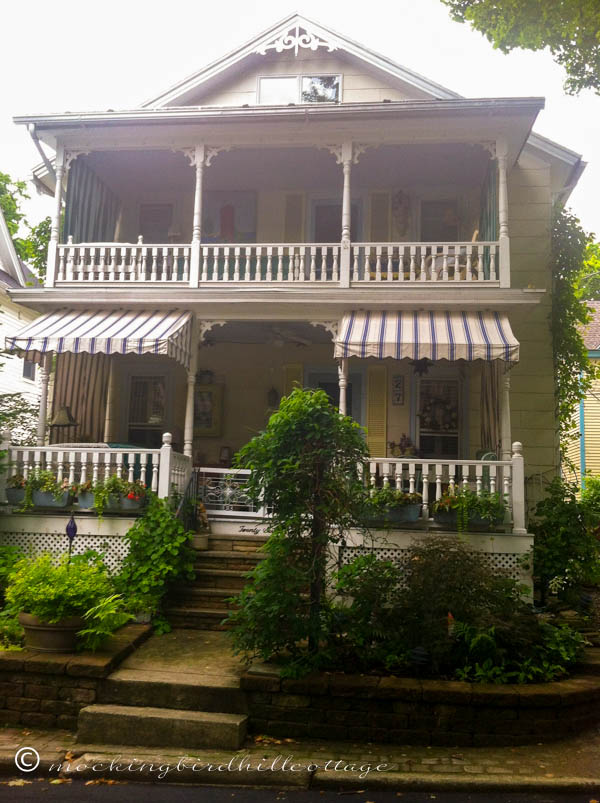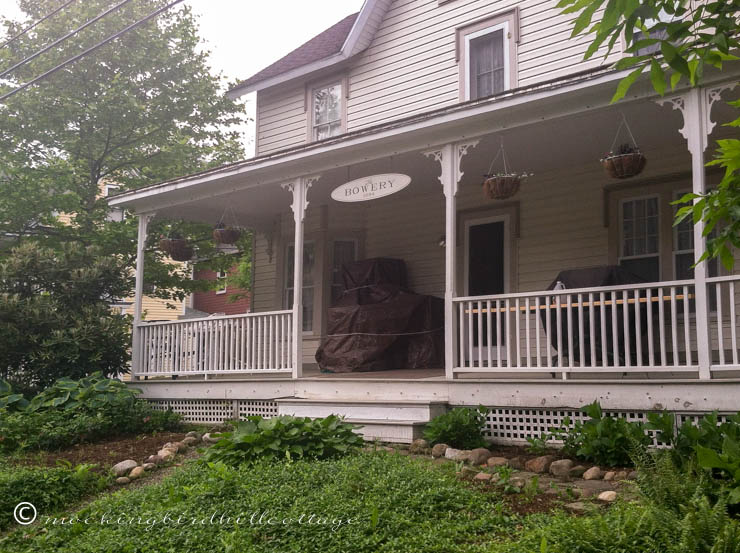 Lots of the cottages have names, like this one.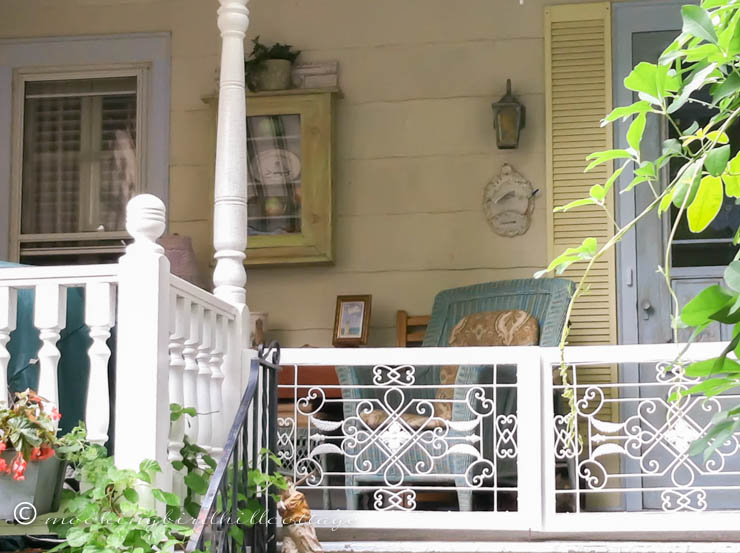 Almost all of them have incredible porches with wicker furniture and charming details. This one? I fell in love. Check out the blue wicker chair, the shutters around the blue door, that table with framed photo, the cupboard on the wall. Sigh.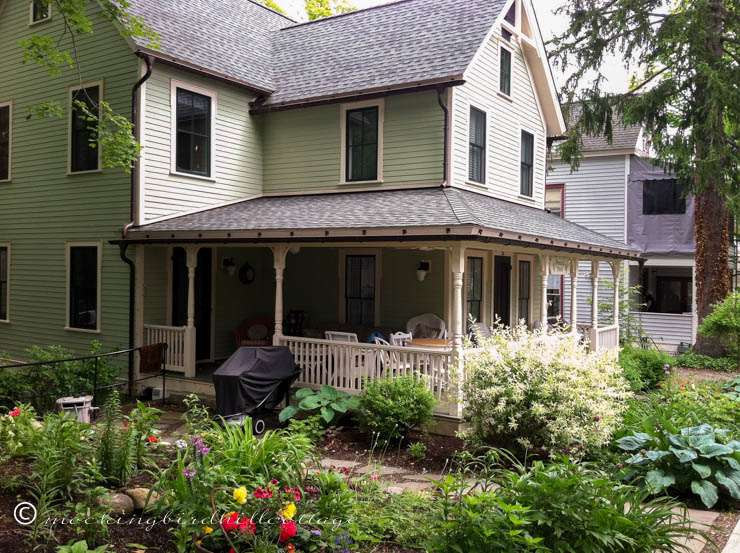 This farmhouse-style cottage had an incredible cottage garden. You can see the white wicker chairs on the porch. And if you look a little closer, you'll see this: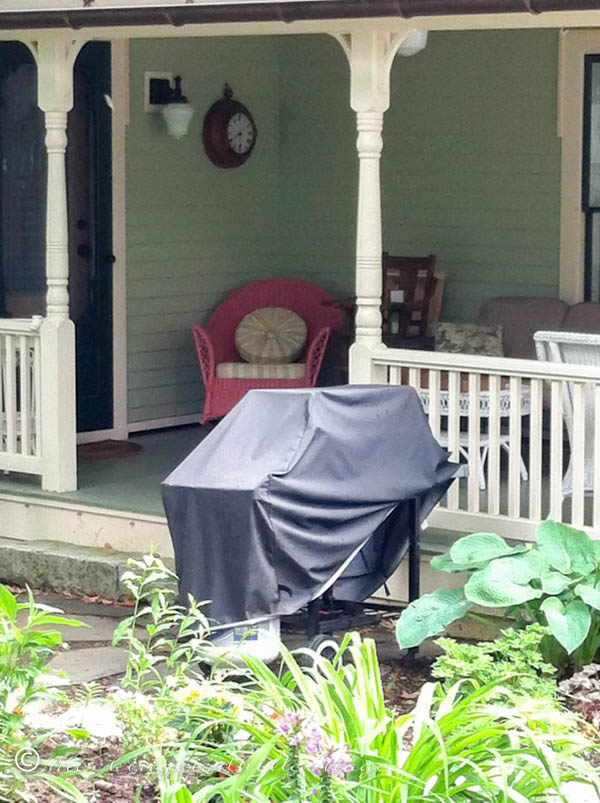 That pink wicker rocker is calling my name. Adorable!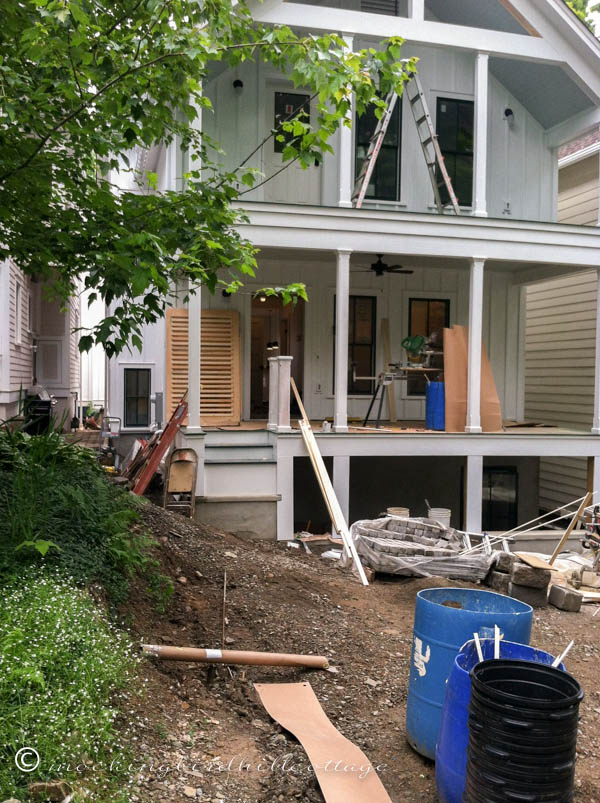 There's lots of construction and landscaping going on right now. The 'season' here starts in 10 days or so. I wish I could have captured what was inside the front door of this cottage. I could see a new vintage-y looking kitchen island with beautiful pendant lighting.
These narrow cottages really evoke the Chautauqua movement for me. I've seen countless photos of them over the years.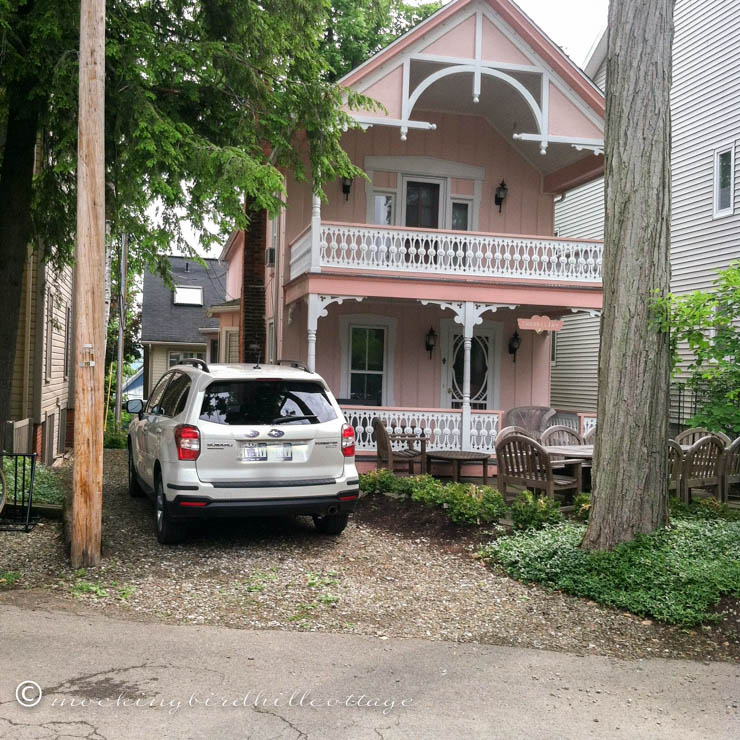 Here's a perfect example. Could you die? The gingerbread, the upper balcony, the charming screen door….it's like a dollhouse!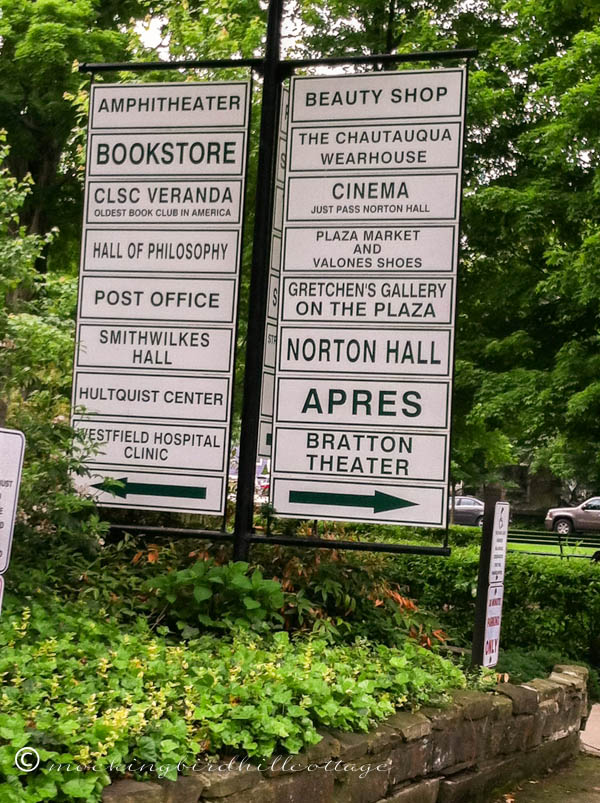 There are shops, lecture halls, restaurants and all of it is on the shores of Chautauqua Lake.
Heaven. I could live here quite easily and I told Don that in no uncertain terms.
More later. I have a day off tomorrow and it just might be sunny.
Happy Saturday.