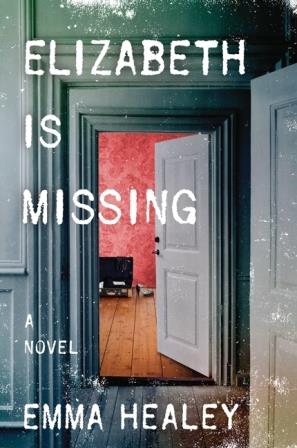 Today I am reviewing Elizabeth is Missing for TLC Book Tours. As always, I am provided with a copy of the book in return for my honest review.
About the book (from the publisher): In this darkly riveting debut novel, a sophisticated psychological mystery, one woman will stop at nothing to find her best friend, who seems to have gone missing…
Despite Maud's growing anxiety about Elizabeth's welfare, no one takes her concerns seriously – not her frustrated daughter, not her caretakers, not the police, and especially not Elizabeth's mercurial son – because Maud suffers from dementia. But even as her memory disintegrates and she becomes increasingly dependent on the trail of handwritten notes she leaves for herself in her pockets and around the house, Maud cannot forget her best friend. Armed with only an overwhelming feeling that Elizabeth needs her help, Maud resolves to discover the truth – no matter what it takes.
As this singular obsession forms a cornerstone of Maud's rapidly dissolving present, the clues she uncovers lead her deeper into her past, to another unsolved disappearance: that of her sister, Sukey, who vanished shortly after World War II. As vivid memories of a tragedy that occurred more than fifty years ago come flooding back, Maud's search for Elizabeth develops a frantic momentum. Whom can she trust? Can she trust herself?
A page-turning novel of suspense, Elizabeth is Missing also hauntingly reminds us that we are all at the mercy of our memory. Always compelling, often poignant, and at times even blackly witty, this is an absolutely unforgettable novel.
My review: What sets this mystery apart from others is the dementia of the protagonist. What an amazing choice for this author to make! The standard mystery devices are all there: a missing person, clues, time, place, characters past and present, the need to solve the mystery. But filtering all of that through the mind of a woman who at one moment has a thought only to forget that thought completely a moment later changes everything. Healey writes beautifully and compassionately. She manages to take us on a journey seen through the eyes and thoughts of Maud; living on her own, coping with daily caregivers, writing notes to herself so she will not forget what to get at the store, or how to make tea, or what to say to the police. What Healey creates for her readers is a real sense of the frustration and embarrassment and fear that Maud (or anyone else with dementia) feels as she struggles to remember that one thought, that one clue, that one thing she must convey to others.
I confess to being completely blown away by this novel. My mother suffered from dementia in the months before her recent death. So did my grandmother. Maud's struggles hit home in a way that is painful, but ultimately, so important.
So, not only do we have the mysteries of the human mind to contemplate, we also have the very real mystery of the missing Elizabeth, along with the disappearance of Maud's beloved sister Sukey so many years before. Moving back and forth between the past and the present, Maud struggles to find some answers.
Healey writes so movingly about what it must be like to be elderly and forgetful; the embarrassed looks of others, the sense that no one takes Maud seriously, the 'there, there' kind of placating she receives, the pity, and the reality that no one really 'sees' her anymore. One of my favorite passages:
Everyone in the congregation is a bit dressed up. Or they've made some effort, anyway, winding silk scarves around their necks or sliding sparkly things into their hair. I feel rather drab and shy for a few minutes. But then I remember that I am old and nobody is looking at me."
Breaks my heart.
I loved this book. Emma Healey is a wonderful writer and I guarantee you will be as moved as I was as you take this journey with Maud – a character that is drawn fully, completely and beautifully.
And one you will not soon forget.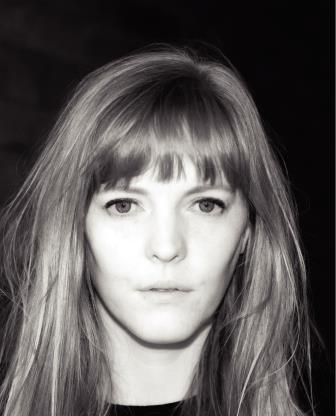 About the author: Emma Healey holds a degree in bookbinding and an MA in Creative Writing. Elizabeth is Missing is her first novel. She lives in the UK.
Good news: one of you will win a copy of Elizabeth is Missing. Just leave a comment on this post and you will be entered. I will pick a winner on Friday evening. Good luck!
Happy Tuesday.