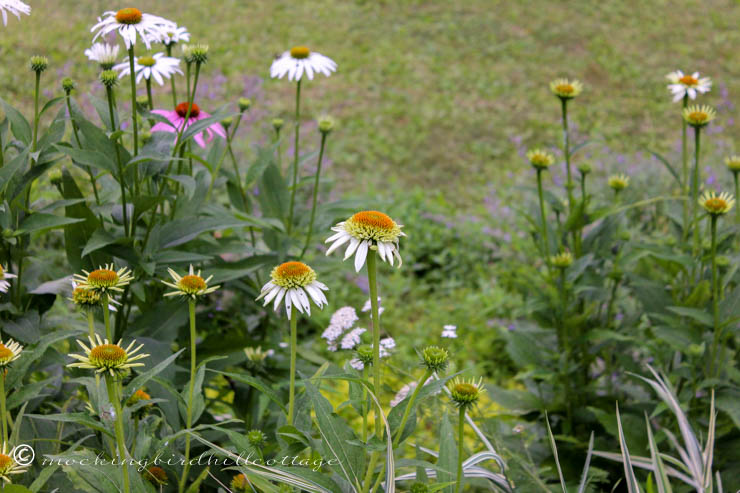 Gosh, I love coneflowers. I deliberately planted white ones in the big garden bed, but as you can see a purple coneflower snuck in there this year. The more the merrier, I say. This is the part of the bed that was impacted by the falling of a huge limb from our maple tree, so I am very grateful that these beauties came back. I was sweating that one.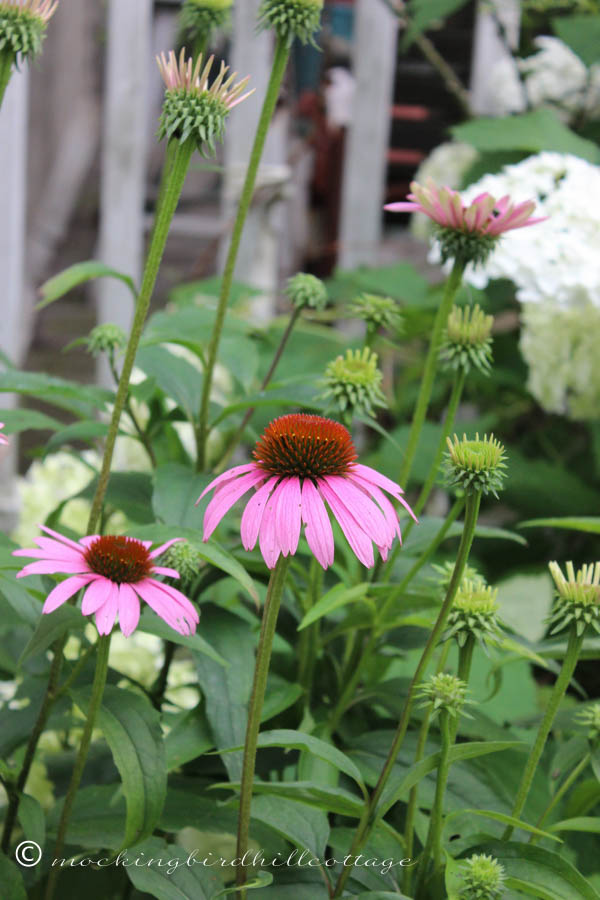 There are lots more in the garden beds at the side of the house.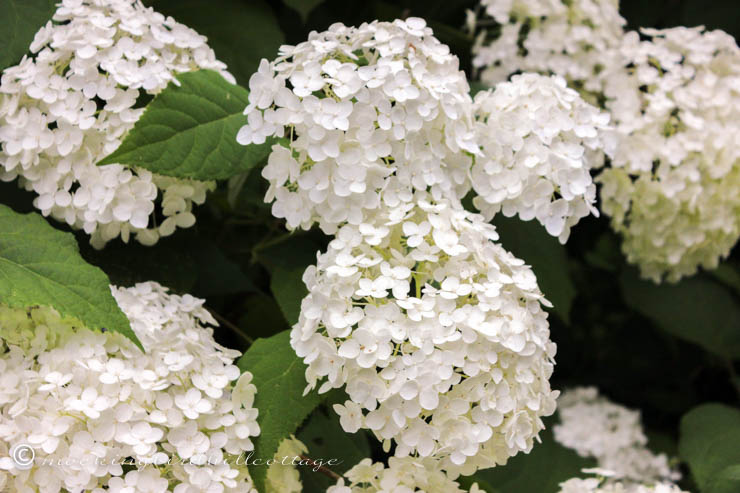 I took this photo of the Annabelle Hydrangea yesterday afternoon. We had a severe thunderstorm last night, so these beauties are drooping from the barrage of water. Same thing with some of the milkweed. I ran out and tried to straighten them, but I couldn't get some of them upright again. Makes me sad.
Yesterday, Nancy said in a comment that the photo of Don next to the mullein had a timeless quality. That got me thinking. Here it is in black and white: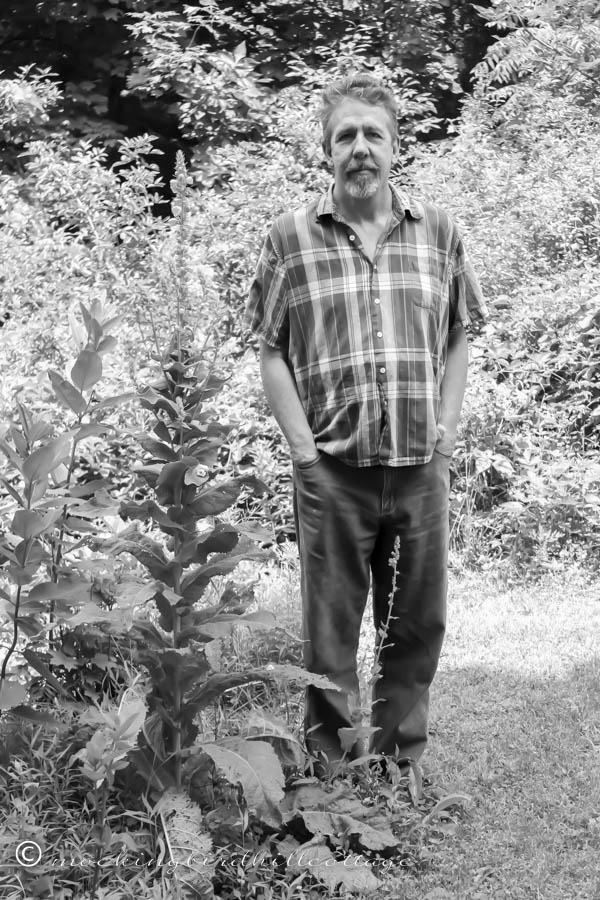 What do you think?
Continuing in my current video vein, I managed (after three tries) to film a little video of our woods. I kept having to delete some photos and old videos in order for there to be enough storage to film the new video. Again, some jerkiness to the film quality. It isn't easy to keep an iPhone still while you walk, especially in the woods.
As you watch, keep your eyes open toward the end for the bunny rabbit that I didn't even see when I was filming! He's to the right of the mullein. I was so busy trying to get everything in that I didn't notice him until I played the darned thing back. Life in the country.
Enjoy.
A Walk in the Woods from Claudia Hill on Vimeo.
There's a new post up on the book blog, Just Let Me Finish This Page. Stop on by!
Happy Monday.