How is it that I can be trying to read in bed, nodding off from exhaustion after a day of digging and weeding and mowing, decide to turn out the light, and then not be able to go to sleep?
I don't get it.
Needless to say, last night's sleep would be rated with one star out of five. I got some, but not enough.
Getting up at 5:15 am has its perks. In the space of about 30 seconds I saw the moon go from this: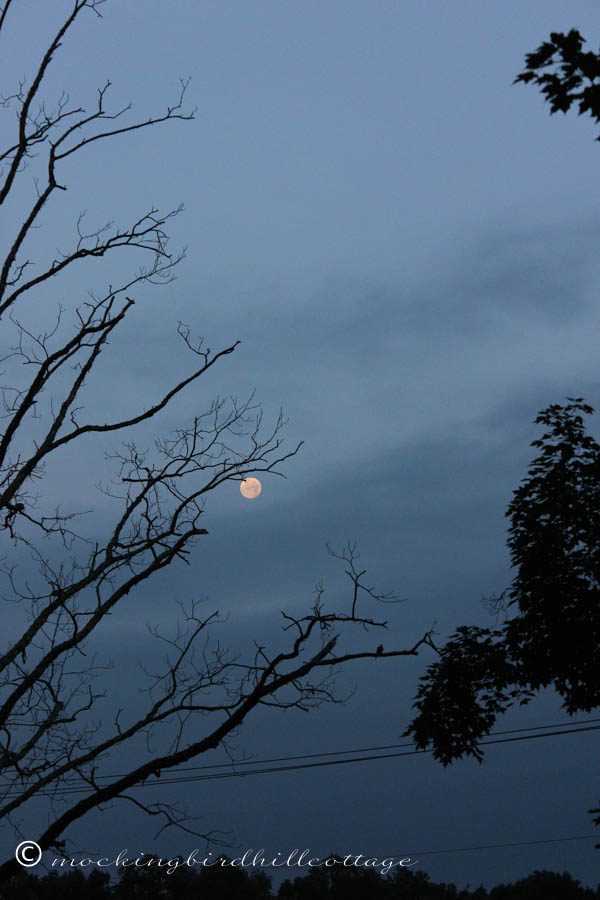 to this: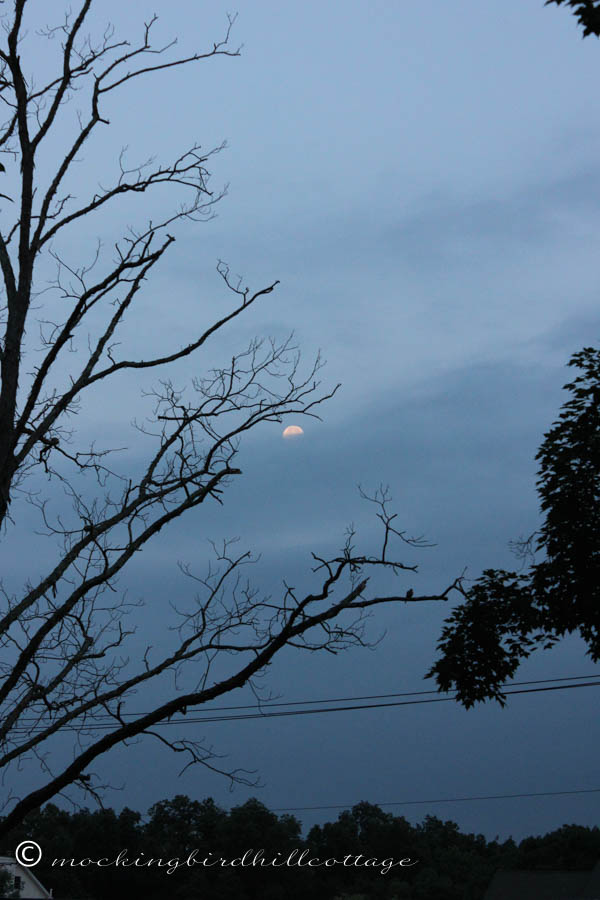 to this: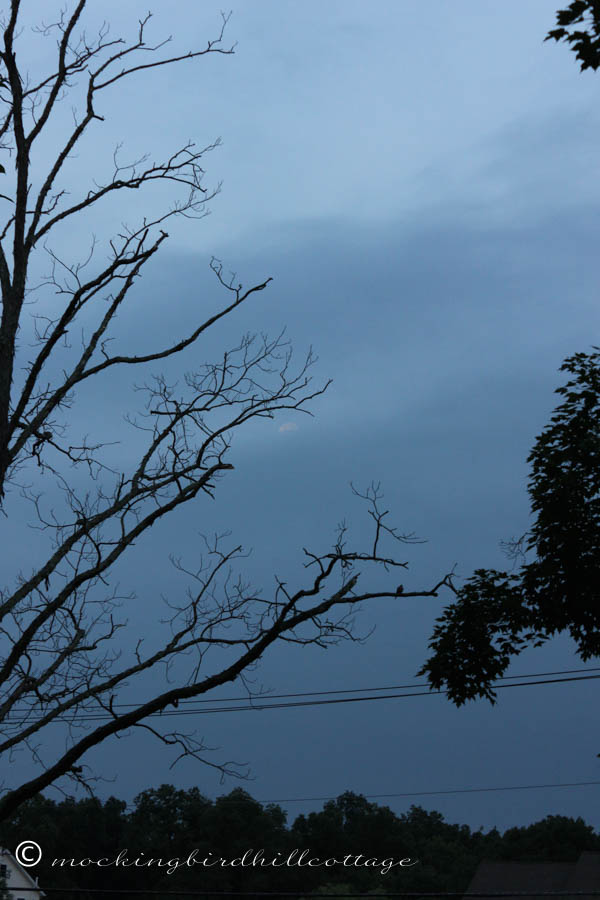 I was shooting so quickly that I didn't realize the moon had disappeared. Poof! Gone.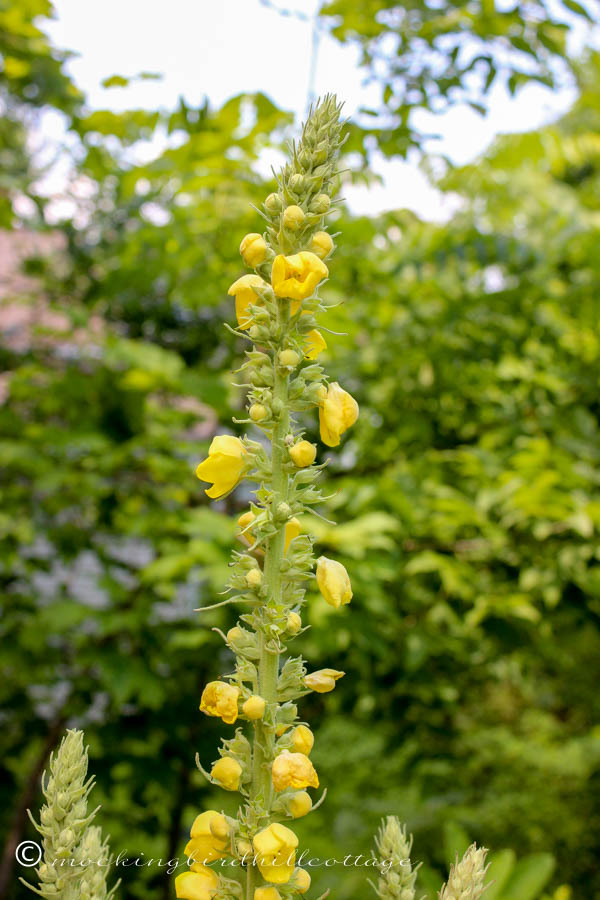 Earlier in the week, I showed a photo of one of the plants that grows in the back forty. I didn't know what it was, but you did, thank you! It's mullein, which is used in herbal medicine, often for respiratory problems. The flowers are used to treat minor wounds and scrapes.
It grows wild around the property – I must have seen 10 plants yesterday.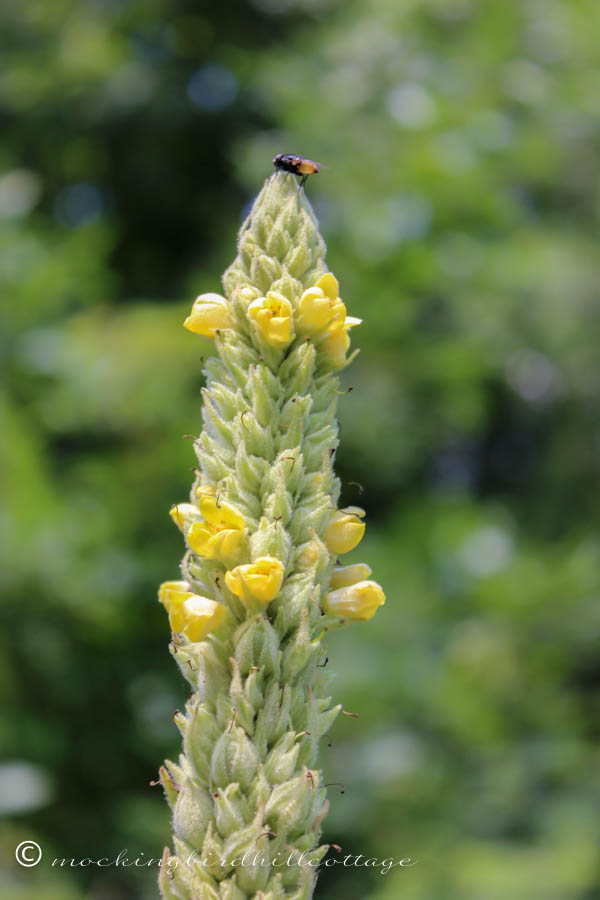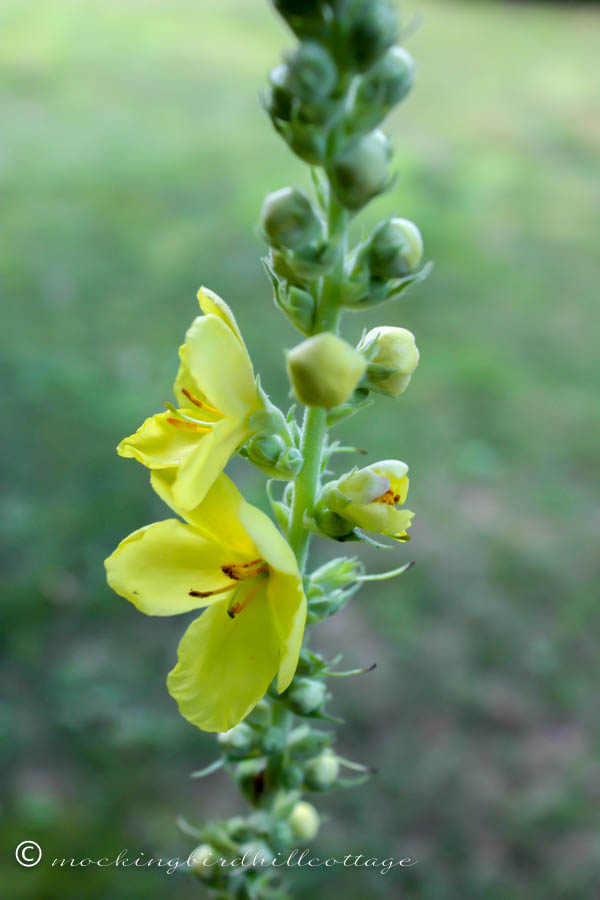 It's amazing how many wild plants there are here on the property. The space between the cultivated and the wild contains fleabane, milkweed, wild blackberries, mullein, wild honeysuckle and wild roses. And that's just what's blooming at this moment. I love my gardens, but I find I'm loving these beauties just as much. We've deepened our friendship, especially as I have become more knowledgeable about just who and what they are.
Mullein grows very tall. The first year, the leaves develop. The second year, the stalks grow and beautiful flowers appear. To give you an idea of how tall this plant can grow, check out this photo of our tallest mullein with Don at its side.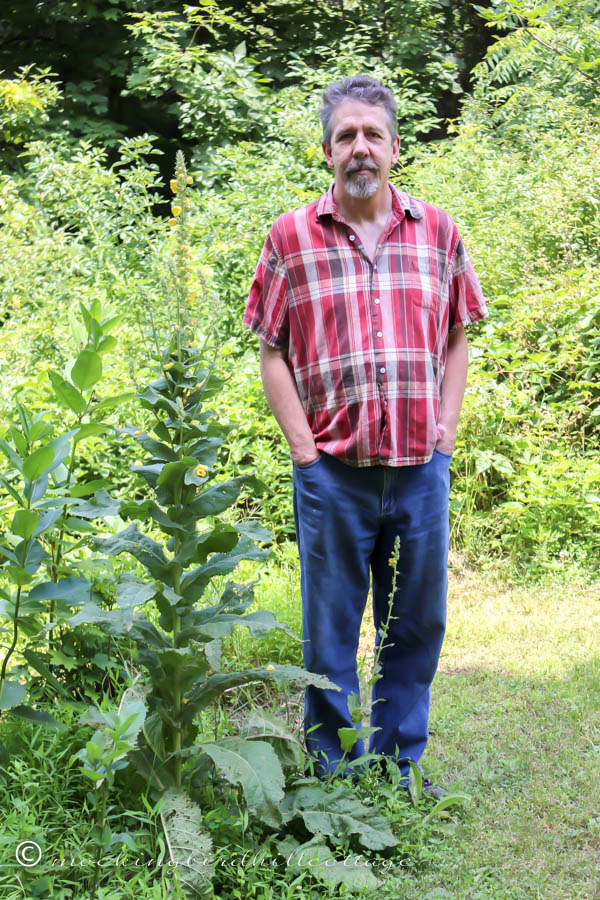 Don is well over 6 feet 4 inches tall. That would make this particular mullein almost 6 feet tall!
I love learning about plants. There is always something to learn, isn't there? We've lived here nearly nine years and I keep finding out new things about our land and the plants that grow here.
I'm glad you enjoyed my little video yesterday. More will be coming.
Don't forget to visit my post entitled A New Path (In More Ways than One.) Oxytrol for Women and More Magazine are launching an Open A New Door contest for women over 50. Go on over and read the details and enter!
Happy Sunday.