Sleep deprivation continues. I'm sleeping, but not enough, and the cumulative effects are making me very tired and slightly snarly. When I am suffering from a lack of sleep, every worry and care seems heavier and more ominous. But I'm learning to not take my thoughts too seriously on days such as these because I seem to lose all sense of perspective. So, my friends, much to your relief I'm sure, I will not be listing all my worries for you today. No, I will post some pretty pictures instead!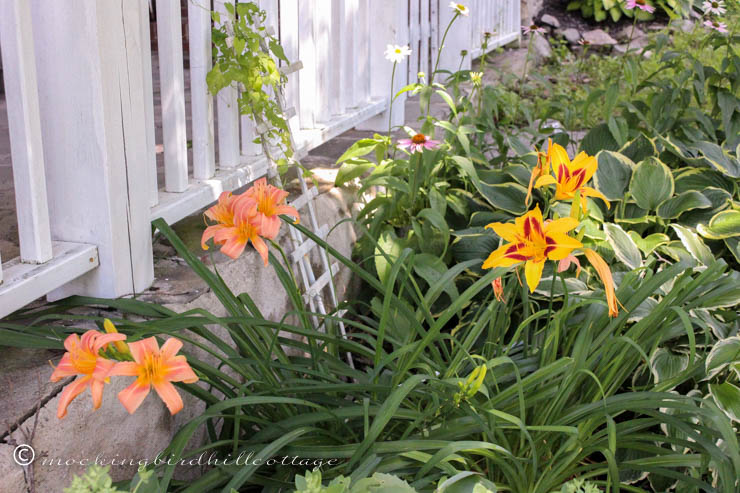 Daylilies are fleeting, but I must say this year's crop (the ones that haven't been eaten by the deer) are more abundant than ever. This bed is right next to the entrance to the porch and is full of sedum, hostas, coneflowers and daylilies.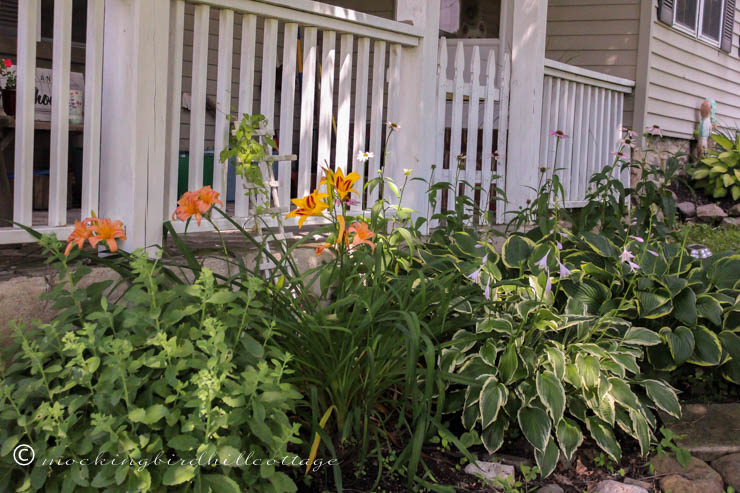 The sedum Autumn Joy was here when we moved in, as was the giant hosta that is just outside of this view. Everything else, I added. This particular bed is one of my favorites because it looks so cottage garden-like. It's densely planted – more so every year, as the coneflowers keep reseeding and multiplying.
A few years ago, I tucked a Hens and Chicks under one of the boxwoods in front of the house. At the end of our very tough winter, it looked pretty awful. I thought I just might lose it.
But there it is, with little babies.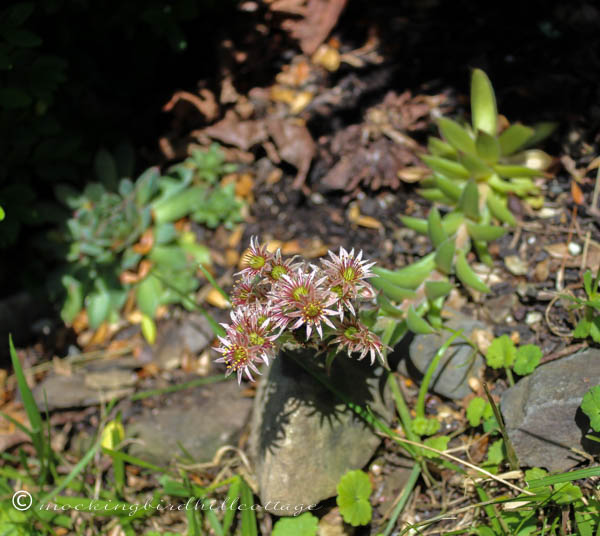 This one has bloomed for two years now. Aren't the little flowers beautiful?
Some of you are suffering in a drought, some are dealing with high temperatures, and others, like me, are dealing with a lot of rain and humidity….so tell me, what's blooming in your garden now? How does it look at mid-summer? Or, if you don't have a garden, what's blooming in the gardens around you?
Happy Thursday.