At this point in the summer, it becomes increasingly obvious that things are changing. There's a shift: more leaves on the ground, coneflowers looking past their prime, the yellowing of leaves after days and days of the hot August sun with no rain.
The sedum, always a spot of color in Autumn, is clearly gearing up for its show.
And then there's my scappy little Chicken Wire Fence Garden. In this gardening zone, the morning glories don't really begin to take off until mid-August. The zinnias start to bloom at the end of July and continue to bloom through August and September.
The Chicken Wire Fence Garden is cobbled together, planted in the soil in front of the rusty fence. It reminds me, more than anything around here, of a flower garden that might be found on a farm. It's spare, almost utilitarian, but beautiful in its way.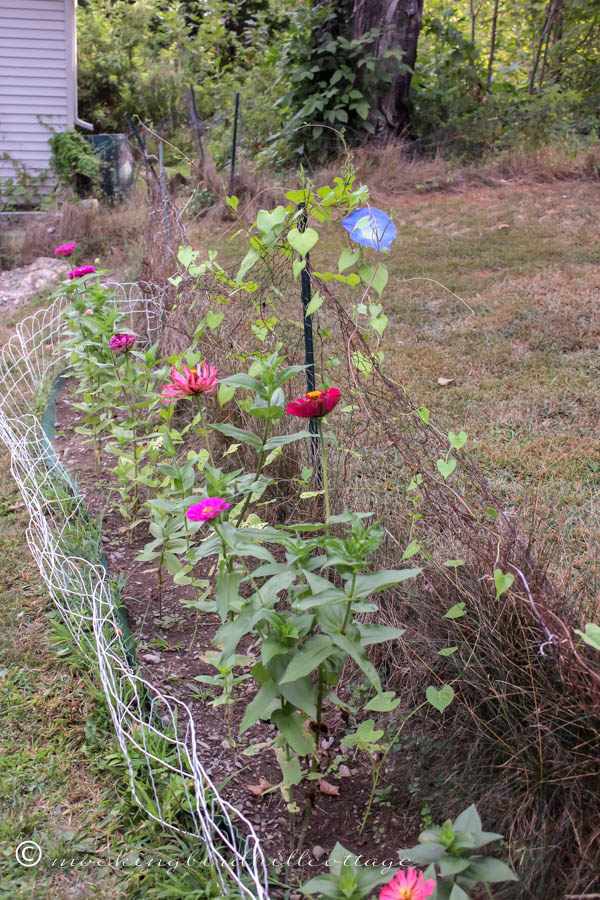 A landscape designer wouldn't be impressed by this, that's for sure.
I like it's scrappiness. I like the bare bones quality of it.
It's such fun. It makes the end of summer much more bearable. The morning glories will bloom until the first frost. The zinnias are always a surprise, each one different.
Like this one that just started blooming – a welcome splash of yellow!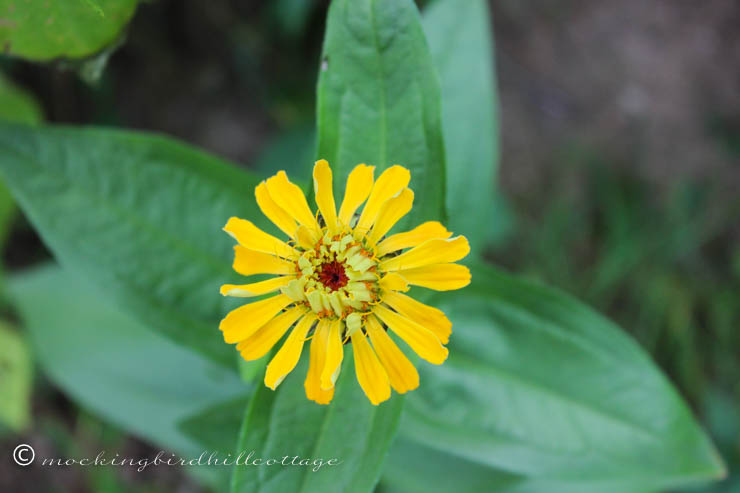 But gosh, the morning glory vines are slow to grow this year.
We need rain. I water them every day, but we really need a good, long soaking.
Here is the latest bloom, which just opened this morning.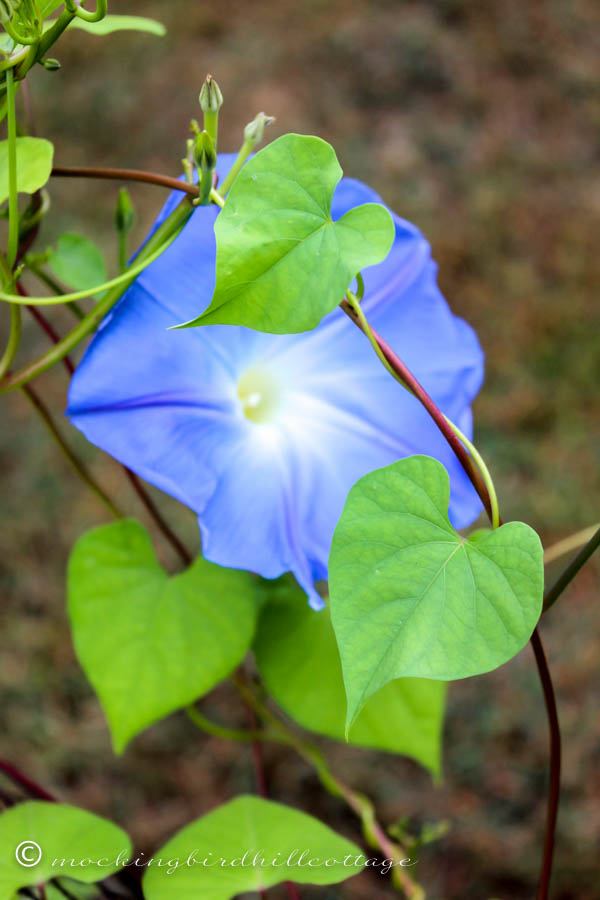 Another view: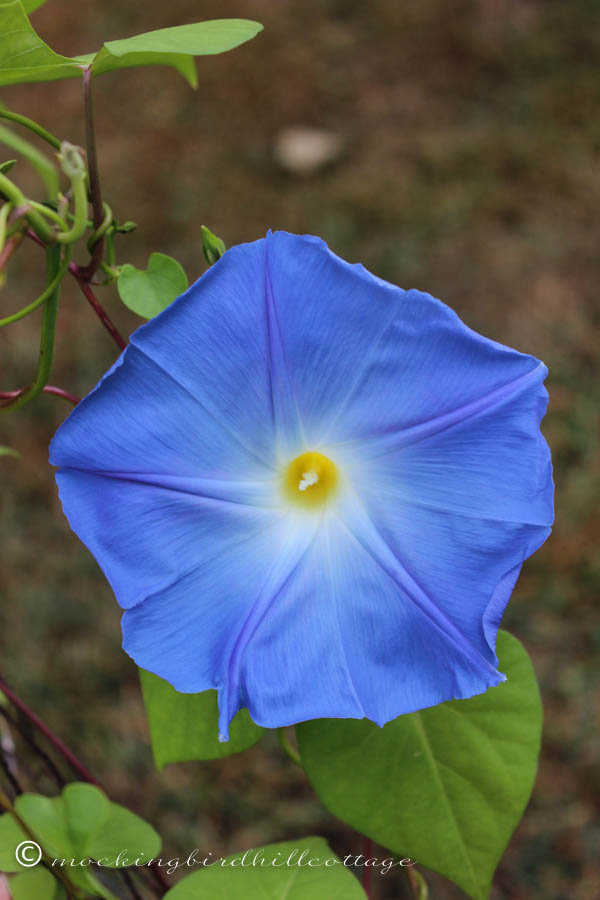 Sigh. I love my scrappy little garden.
There's a new post up on Just Let Me Finish This Page – a book review of M. C. Beaton's latest Agatha Raisin mystery, The Blood of an Englishman. Stop by!
And the winner of a copy of After I'm Gone by Laura Lippman is Lee. Congratulations, Lee. I've sent you an email.
Happy Wednesday.