Thanks for your kind words yesterday. I ended up being rather busy all day, which certainly helped. When I wasn't busy, I did a lot of reading, which was just what I needed.
On the birdbath: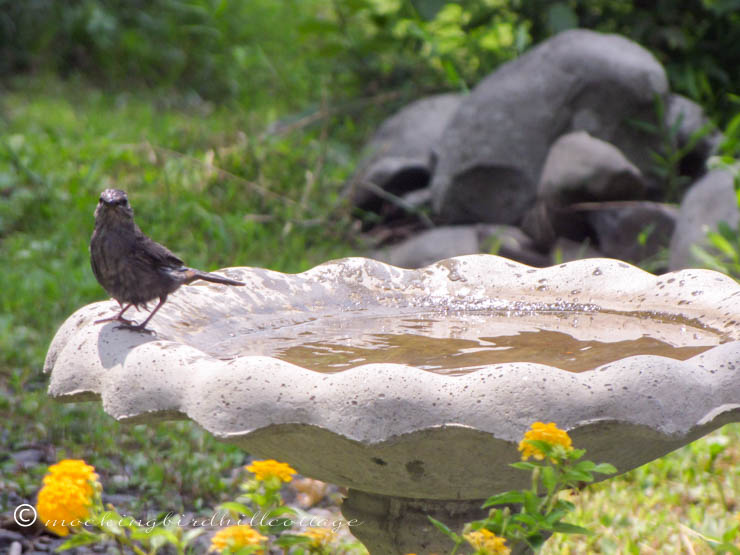 Bird on the fence: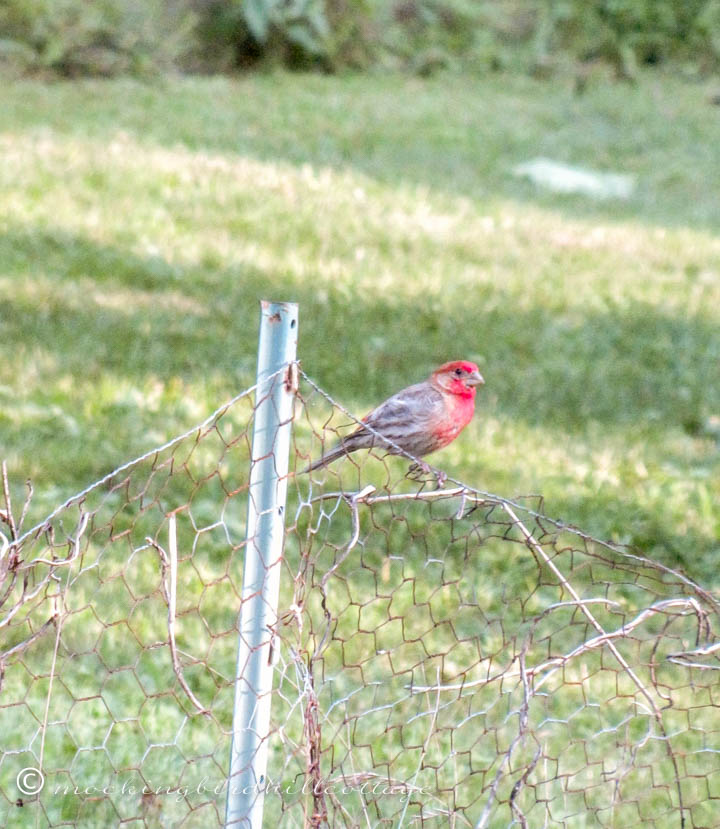 (Picture taken from inside the kitchen using my old camera's zoom lens.)
My white David Phlox has reseeded in the main garden. Some of it is purple and some of it is….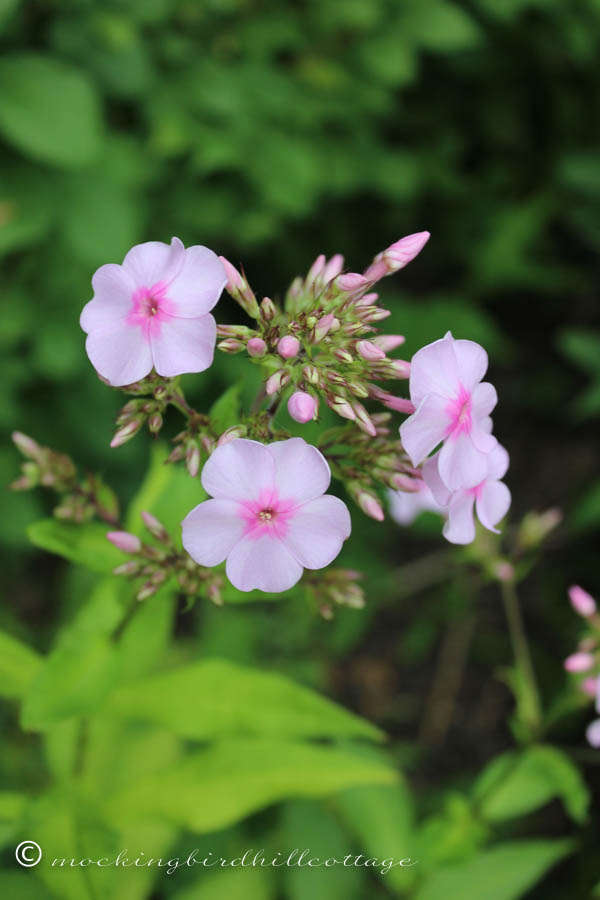 Pink! I love it when that happens.
Masses of rudbeckia.
The big garden bed is at its peak…August always brings the winding down of the garden.
I can't go there yet. Not ready.
Have a Happy Friday.