How about some photos of NYC today? After editing them in Lightroom, I realized a lot of them are of green spaces and parks, due, I'm sure, to my need to take refuge from Tuesday's heat.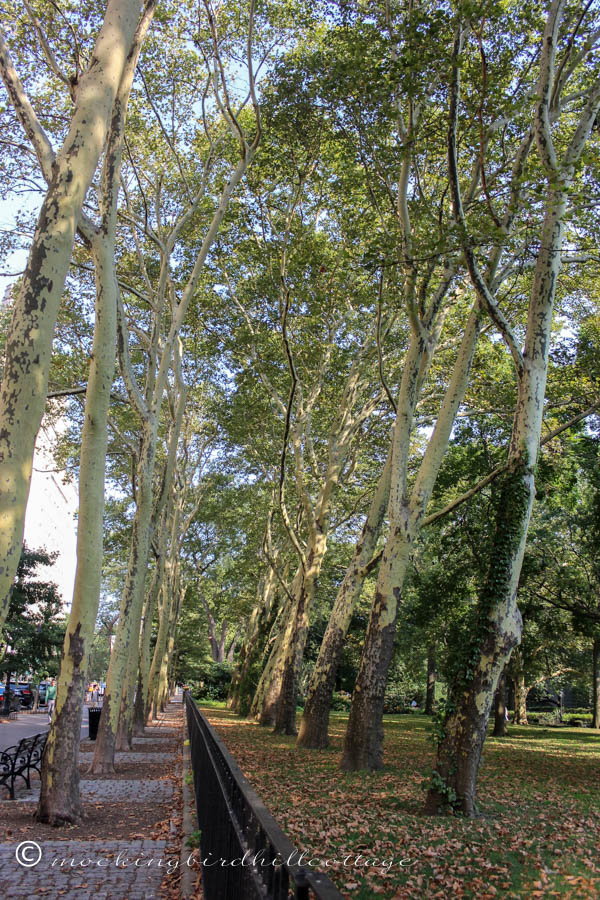 This gorgeous stand of trees is located on 81st Street, just off Central Park West.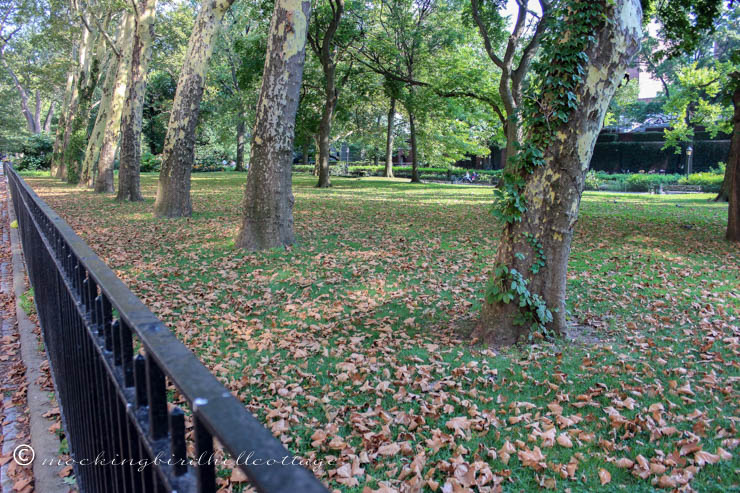 Ummm….that's a lot of leaves on the ground for August. Gulp.
Central Park West and 81st. Several years ago, I was up here every day when I was coaching Shakespeare in the Park. The best part? Walking along the streets at night, catching a glimpse of the interiors of the apartments; a bit of curtain here, some bookshelves there, a beautiful lamp, art on the wall.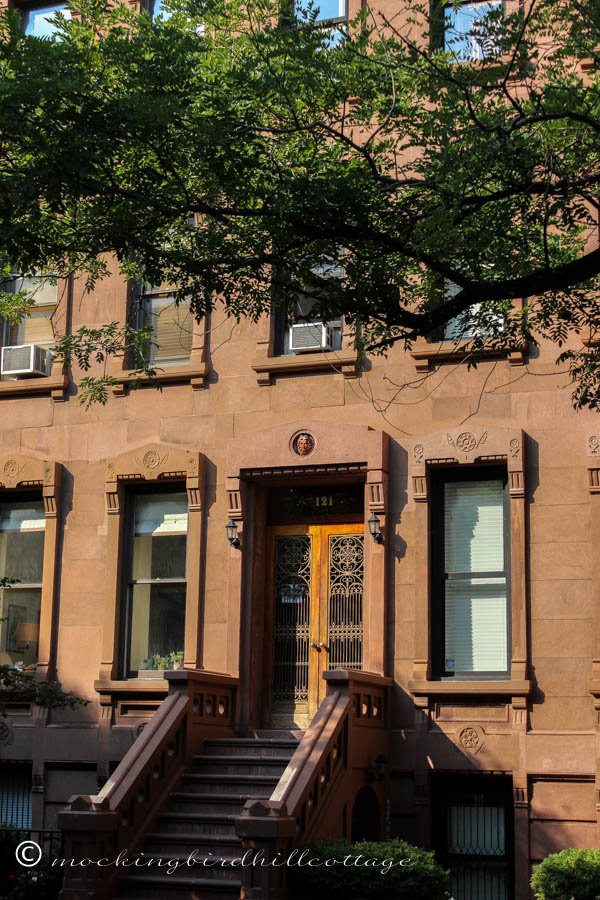 A brownstone. Check out the gorgeous detail.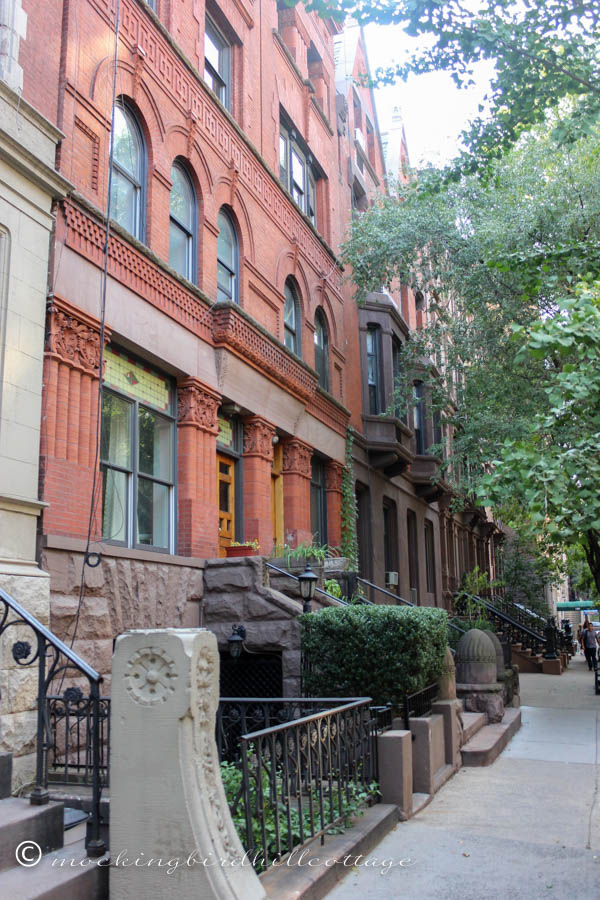 More brownstones. They don't make them like this anymore. Unfortunately.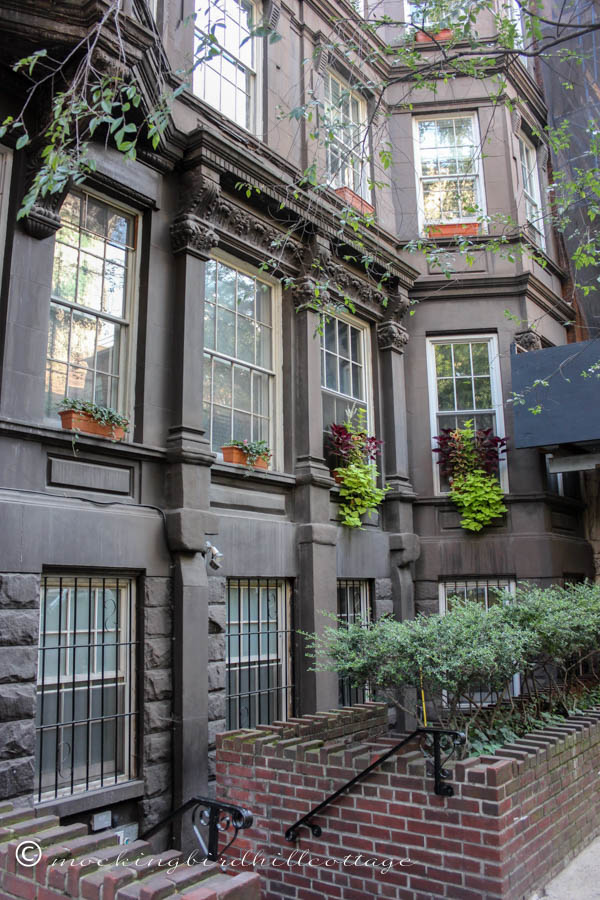 Be still my heart. May I please have a little pied à terre in this building? I'd be perfectly happy with a little studio apartment where we can spend the night when we have to work in the city.
That seems reasonable, doesn't it?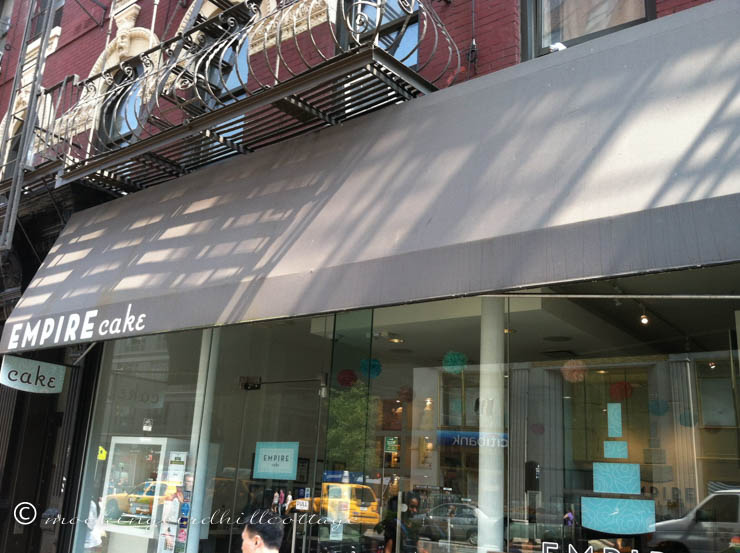 Love this. A bakery full of cakes and cupcakes. (I managed to keep myself from entering the door, but it wasn't easy.) Love the fonts used in their logo.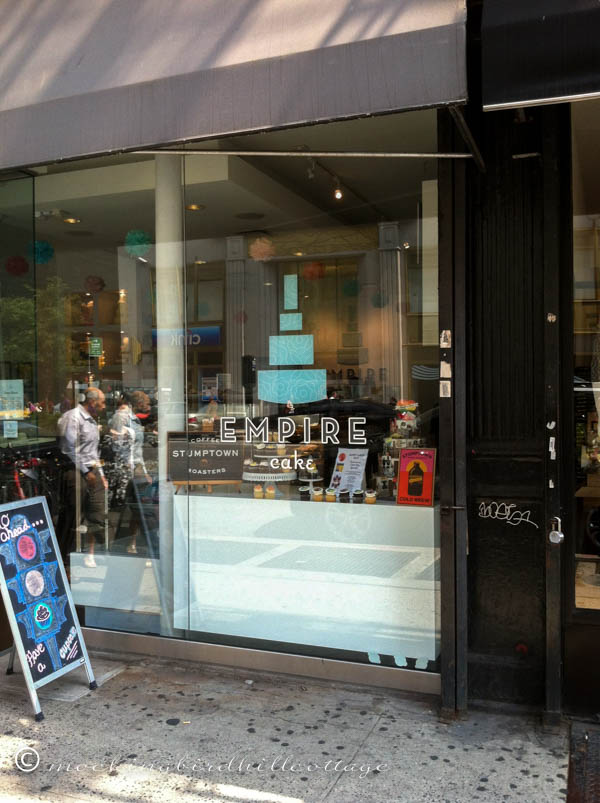 Perfect.
Now I want a cupcake.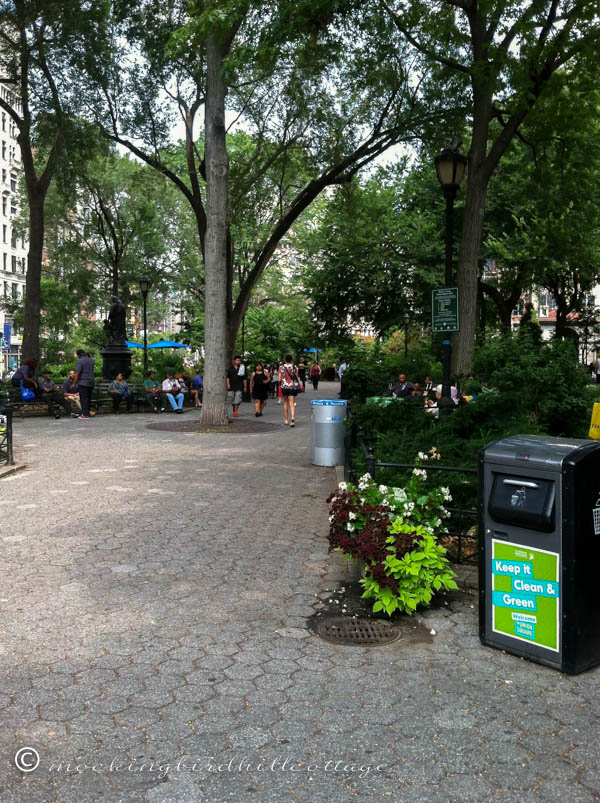 Union Square. Nearby? The Strand bookstore.
And from home: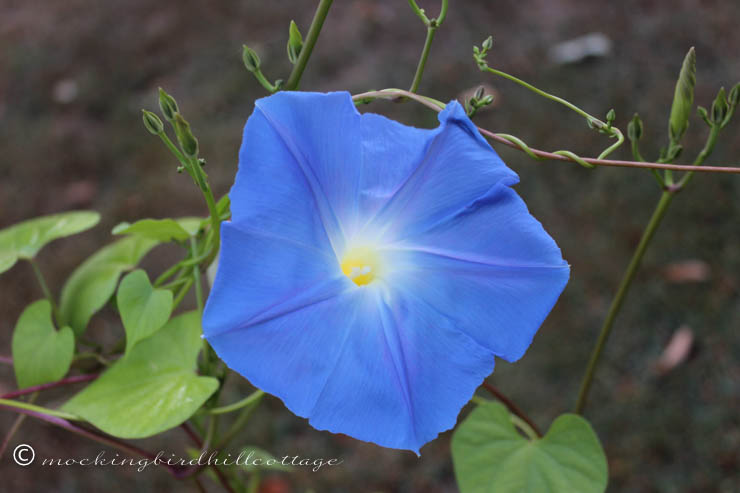 More morning glories. Sigh.
If you stop by Just Let Me Finish This Page, you'll see that I'm having an extra-special giveaway.
Yep.
Happy Thursday.