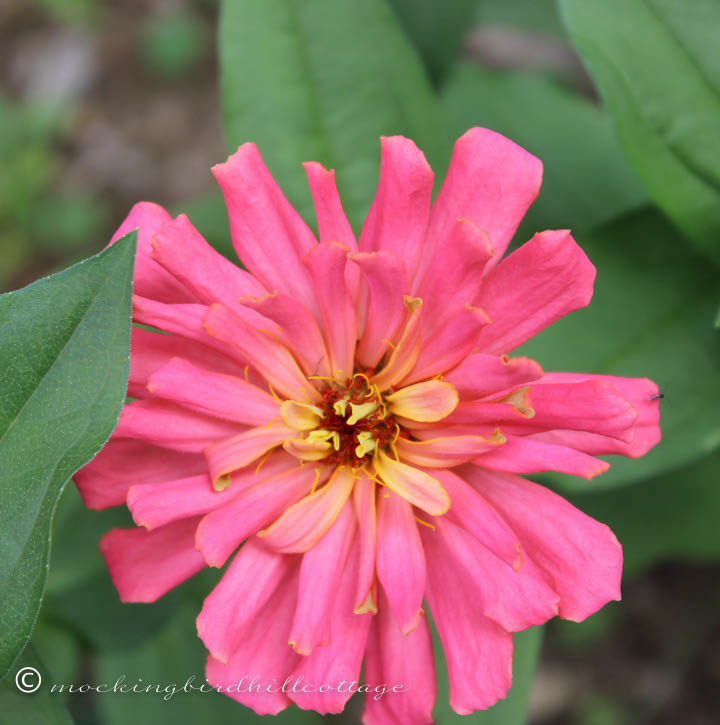 Don has decided that zinnias are his favorite flower. He loves to wander over to the Chicken Wire Fence Garden to see the new blooms. He's fascinated by all the different colors and designs. He asks me a lot of questions about them.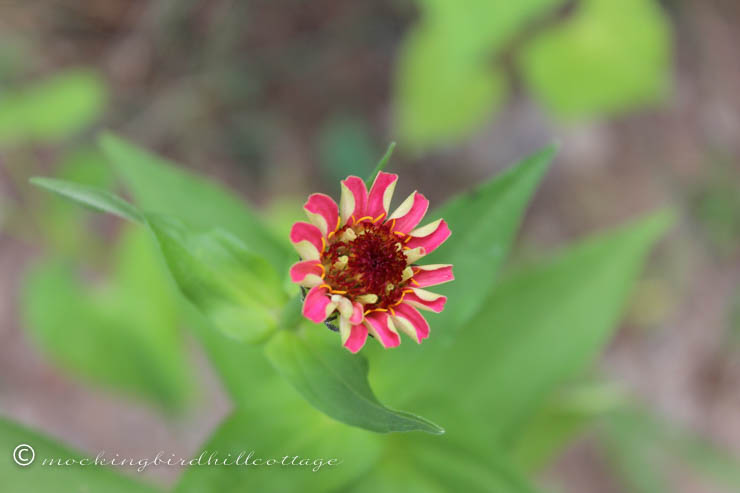 The other day, I found him researching them online.
He knows a lot about them now. More than me.
Truth be told, zinnias fascinate me. The endless variety, the never knowing what color or shape is going to come out of the ground. The tall sturdiness of them. This one, with its candy cane petals, took me completely by surprise.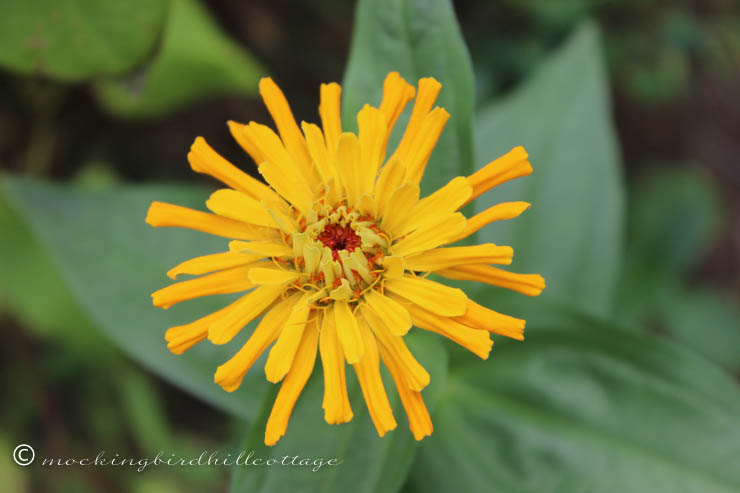 They are immensely cheery flowers. And here in the Northeast they bloom later in the summer, which makes for a welcome sight in an otherwise tired garden.
I can hear the Canada Geese honking as they fly over the house. Another sign of Fall. Leaves are on the ground. The light is more golden.
Hold off a bit will you? I'm not ready for Fall. Morning glories are blooming, roses are blooming, zinnias are opening daily. The temps today are going to be just shy of 90 degrees. We're still in the midst of summer, thank you very much.
I'm off to Manhattan today. I'll tell you all about it tomorrow.
Happy Tuesday.