Scout is driving me nuts.
She paces. She pants. She can't relax. I had to wrestle her to the ground a couple of times to get her to go to sleep. She walks to the bathroom. She looks in the closet. She paces. She paces. And she paces some more.
She usually adjusts more easily and quickly than this. She's clearly stressed and unsure about what is going on.
I'm trying to be patient.
She does love the park, however.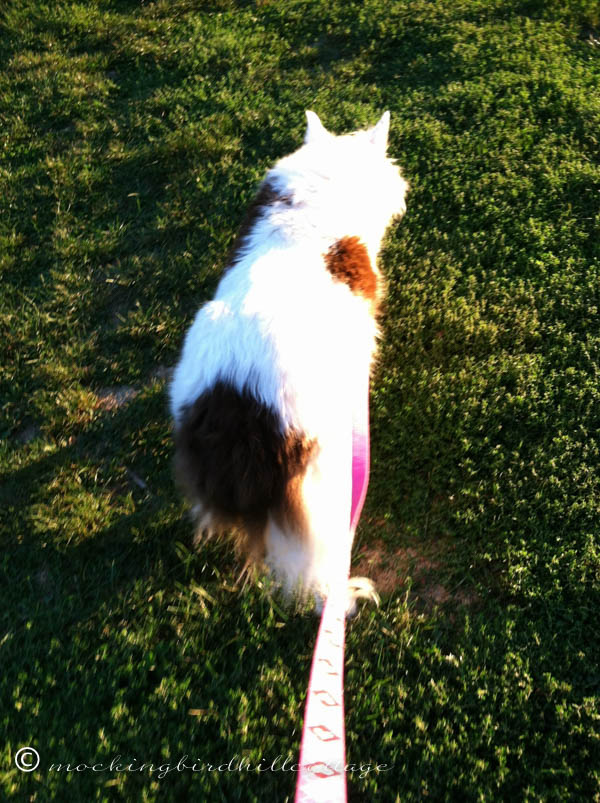 That part of the whole thing is cool. She sniffs. She explores. She loves it.
It's just the hotel that she's unsure of.
And to complicate things, and what about this isn't complicated, I didn't get the room I requested, but it will be available later today. So after rehearsal, we have to move again. Then, in two weeks, we have to move again – into the apartment.
I don't remember her being this crazy when she stayed at an apartment here a year ago. Or when we stayed overnight at Don's apartment in New Haven. She just can't relax.
This is hard on her. Consequently, it's hard on me.
I have to leave her to go to rehearsal today, so I hope she can finally relax. At the very least, all this anxiety should tire her out, don't you think?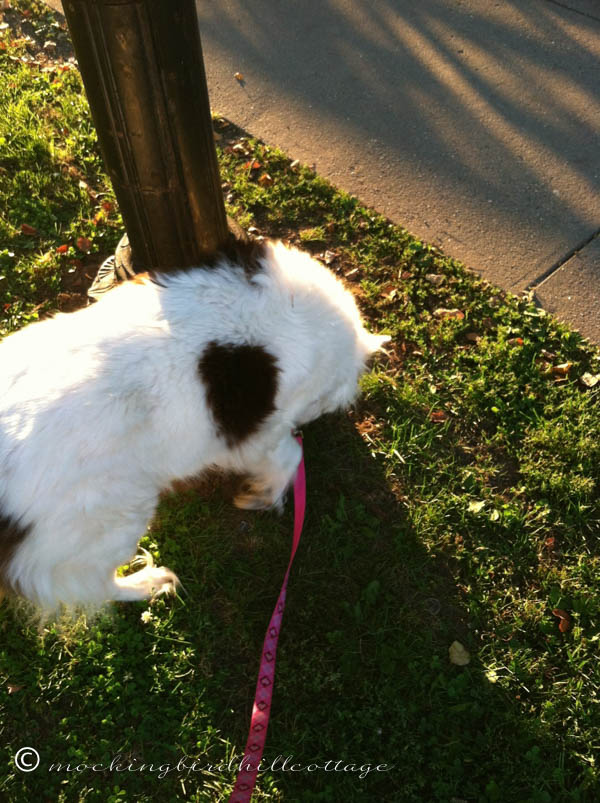 I'm more than a bit frazzled myself.
New post up on Just Let Me Finish This Page.
Happy Friday.