As Thursday draws nearer, I find I have lists and more lists all over the cottage. Errands to run. Things to pack. Phone calls to make.
And I'm more than a bit spacey. The other day I posted a photo on a blog post that I realized – several days after the fact – I had already used in a post last week. After rereading yesterday's post, I worried that it was sort of the same thing I've said before. And it is. Ah, well. Sorry.
Forgive me if I'm a bit stressed. Packing for five weeks is always hard, but now I'm also taking Scout. And, unfortunately, for the first two weeks, we have to be in a hotel. After that, we will move to an apartment. It's sort of a pain in the tush. I like this hotel. I've stayed there before. Everyone who works there is really nice. But how will Ms. Scout adjust? I don't know. It's a bit further from the park and Scoutie has a limp these days, so I worry about her.
Oh lord, I'm all about worrying. I've been that way since I was a wee girl.
If Scout doesn't adjust to the hotel, she'll move to her dad's for a week or so. Hopefully, she'll weather the change and be okay.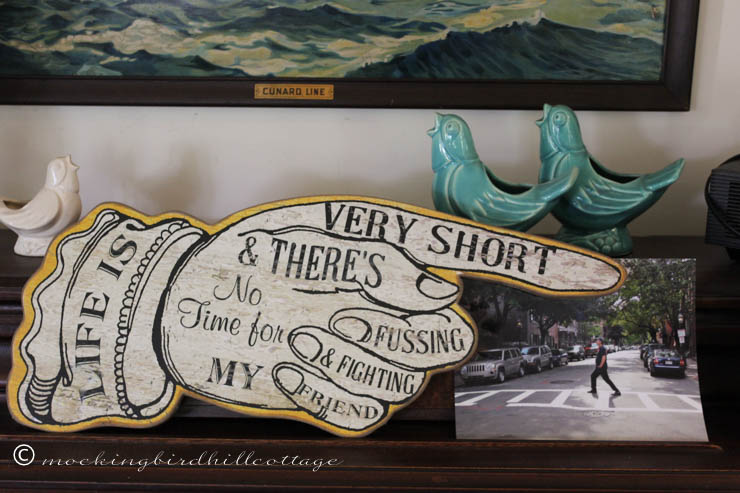 Remember the sign I got Don for his birthday? We temporarily propped it up on the piano until we could decide on a good place to hang it. Eventually, we realized that we like it where it is. So, for the time being, it's staying right there. I added a photo I took of Don when we were in Boston – he's doing his best to recreate the famous Abbey Road picture.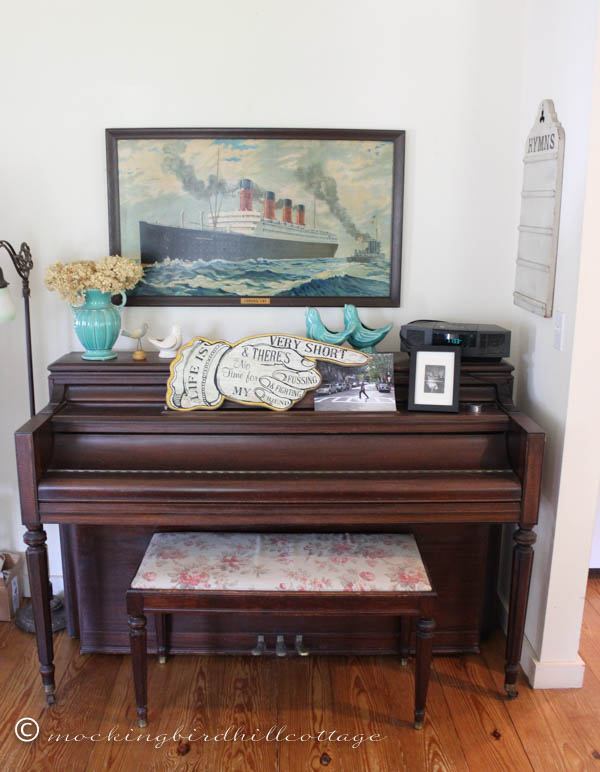 Stepping back. I am still so in love with that lithograph of the Aquitania.
Yesterday was gorgeous. Today is rainy. I took advantage of yesterday's beautiful weather and took at least a hundred photos of the gardens and the flowers and bugs and things like that. I'm stocking up on photos for future blog posts. Rehearsals are pretty intense for the first week and I might not have time to walk around Hartford and take pictures. And when I do walk around Hartford, I will often have Scout with me, so there's that.
Don, my love, more of your zinnias: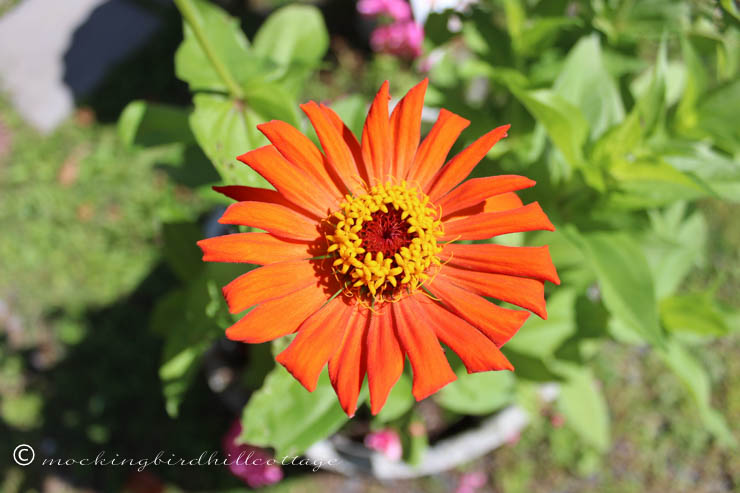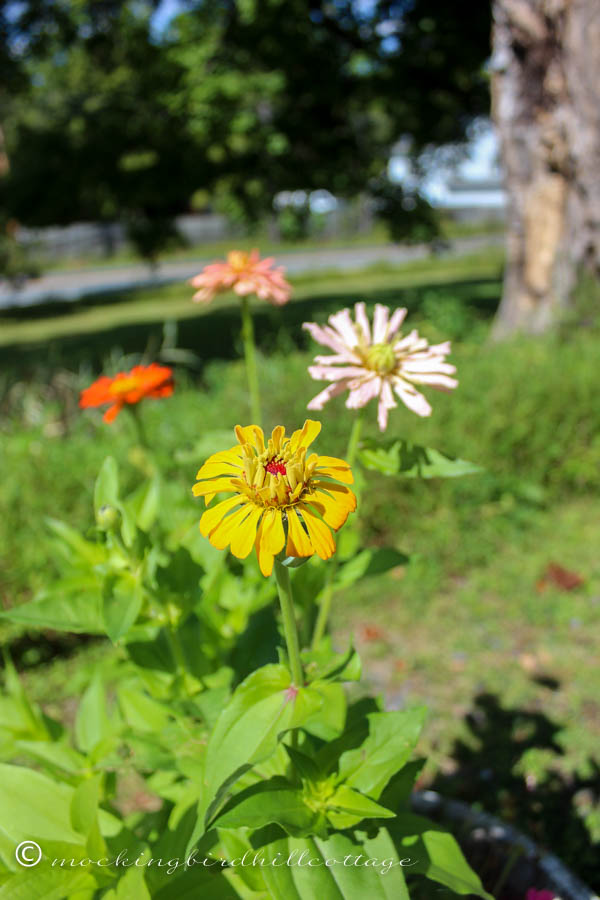 We miss you.
We've talked about the ad income I receive (believe me, it's minuscule) from this blog before, right? That's the only income I receive. I say this only because a sweet and lovely reader assumed I was getting paid for my book reviews and I wondered if other readers thought the same thing? I never thought about it before, but I can see where someone might think that is the case.
I do not get paid for my book reviews. I receive the book in exchange for my honest review. If I got paid, I wouldn't be able to be completely honest in my reviews. Now, if I worked for a newspaper or journal or something like that, I would expect to be paid because I would be working for an entity that is neutral as to the books being reviewed. But, since I get the books from the publisher and/or author, accepting any pay would be tantamount to writing a post in which I would feel pressure to give it a thumbs up. That's why I include that statement in every review that thanks either TLC Book Tours or the publisher or NetGalley for a copy of the book "in exchange for my honest review."
Just wanted to clarify that.
I'm off to read my lists and make a plan for the day.
Happy Tuesday.