September.
That came up rather quickly, didn't it?
I remember when summer seemed to last forever; a long stretch of endless days of reading, riding bikes, playing outside, camping. Ninety days turned into 1000 days. Three months were more like six months.
As we get older, not so much. A summer seems to fly by. A blink of the eye and suddenly leaves are on the ground and the bright light of summer is beginning to turn into the golden light of autumn.
How grateful I am that this spring and summer were the first in a long time where I wasn't away from home for several weeks. Only two and a half weeks in Chautauqua. I got to see the gardens in all their stages of growth. Usually, I miss either the beginning or the last couple of months of the gardens. So, I'm grateful.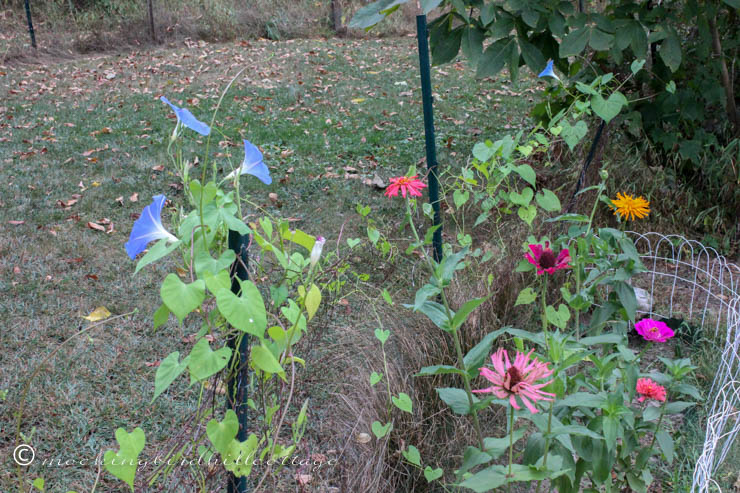 It may be September, but the Chicken Wire Fence Garden is thriving. Leaves on the ground. Flowers blooming.
Sort of perfect.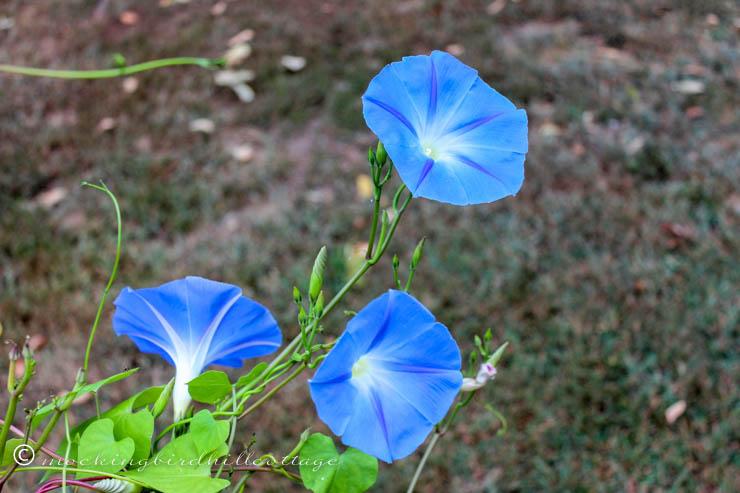 I finished The Heist by Daniel Silva yesterday. I'm now reading The Marco Effect by Jussi Adler-Olsen (an author you really should get to know) and a wonderful book by Pat Conroy, My Reading Life. Conroy writes so beautifully that I'd even read his grocery list. He's that good.
I also had a 2½ hour phone conversation with a wonderful friend of mine – a fellow voice/speech coach. Lovely. Don was away on a gig, so I took advantage of a chunk of quiet, undisturbed time in the house. It was so great to catch up with her.
And I mowed the whole front yard yesterday! That's a workout, my friends, and I was exhausted afterward. It was more humid out there than I had thought. I was trying to beat out the rain that was coming (we really need it) and I managed to finish about ten minutes before the first drops fell. And then it rained quite a bit, which the gardens and trees and plants are clearly appreciating this morning.
My husband is a proud member of three unions. Unions gave actors fair pay, regular hours, protections of all kinds, and health benefits; things they didn't have for years and years. Happy Labor Day.
Happy Monday.