I'm posting twice today because I also have a sponsored post going up around 9 am.
I'm happy to do the sponsored post, but I also like to check in with you, dear readers.
I finished my Christmas shopping for Don yesterday. Hallelujah! If I could order everything online, I would be one happy camper. But we were both slow to create our Christmas Lists, which means some things have to be bought in the store. I'm happy to report that I was calm, serene, and I managed to gather everything I was looking for.
Since I dislike shopping in stores, as well as the crowds, calm and serene is a major feat.
We still have to do some shopping for our girl.
A few more photos from NYC: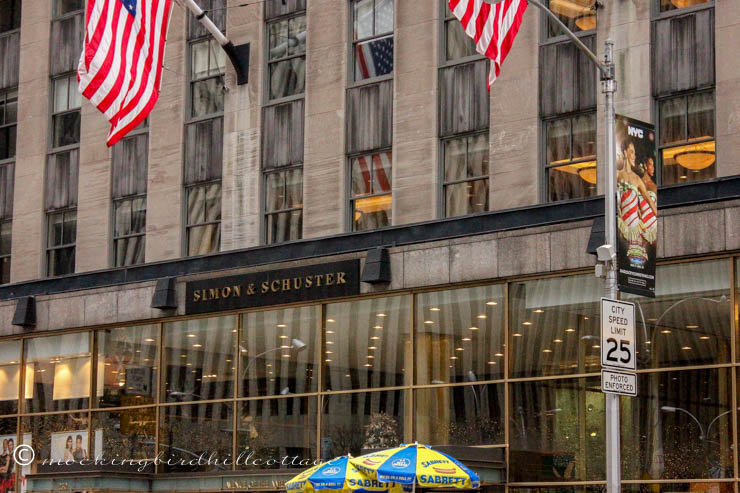 I don't know about you, but I still get a little thrill when I see a book publisher's name on a building. I know it can be tedious work, but I've always had a dream about being a book editor in Manhattan.
Ah well, another life.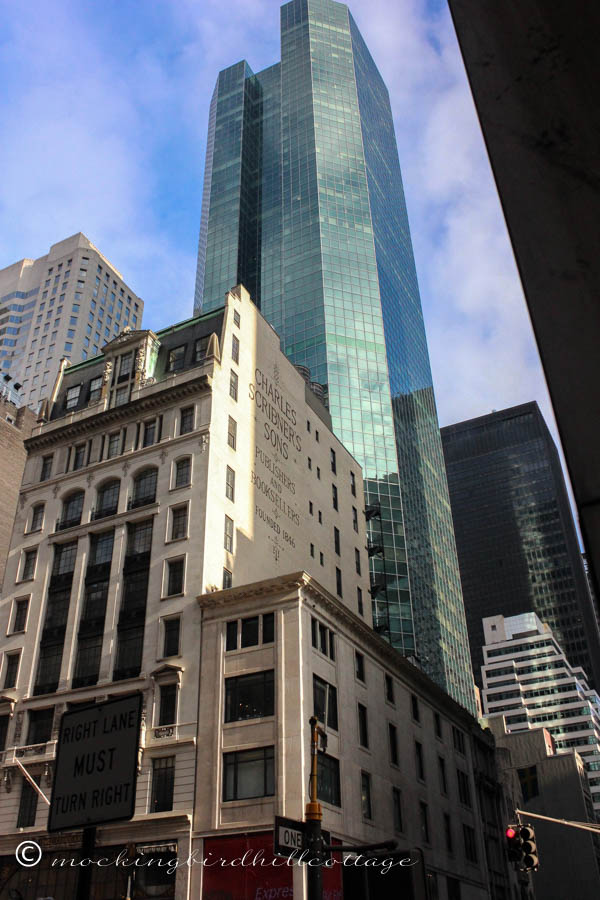 And Scribner's. Don't you love the writing on the side of the building? It's a wonderfully old-fashioned font. New York is full of buildings that have words like this – advertisements for the company that resides in the building. Some are beautifully maintained like this, others are so faded that you can barely read them –  a shadowy remnant of another era.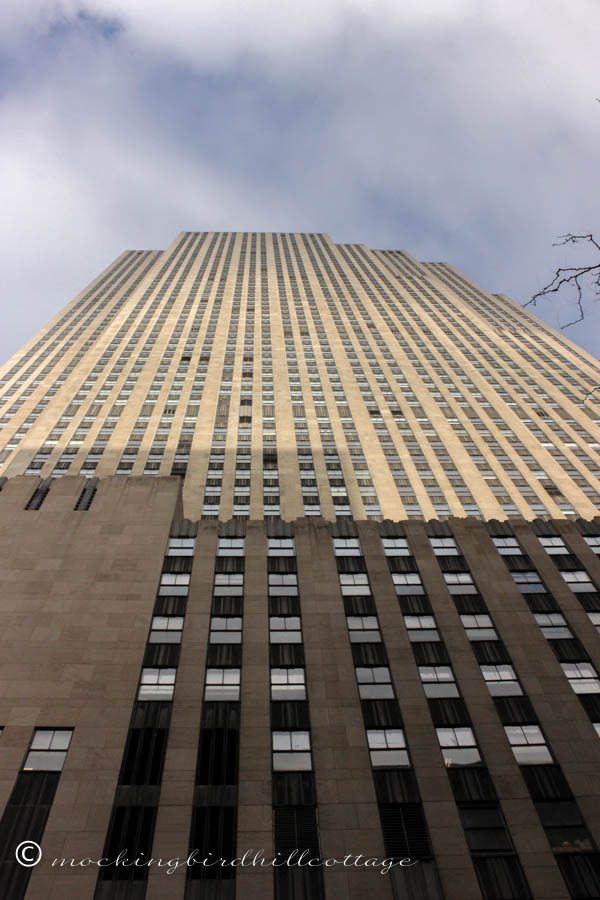 And one of the buildings at Rockefeller Center, soaring into the sky.
Are you checking off items on your To Do lists? Make sure you give yourself time to stop and rest and look at your tree lights in a darkened room and listen to beautiful music and just be.
New post up on Just Let Me Finish This Page.
Happy Thursday.