I love playing around with bokeh at Christmas time – or anytime, really. You'll be seeing a few Holiday Bokeh shots over the next week because I can't help myself!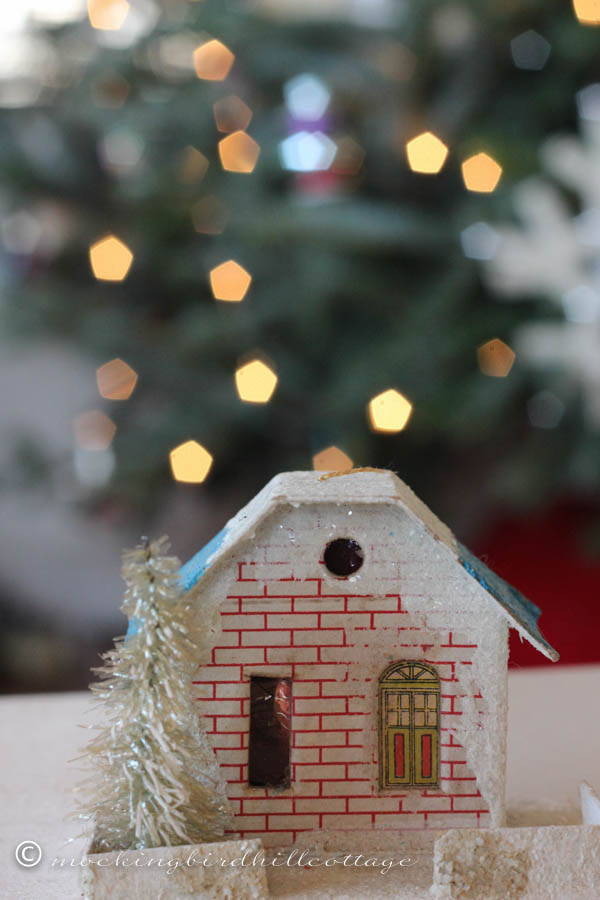 One of my vintage putz houses and the tree lights in the background.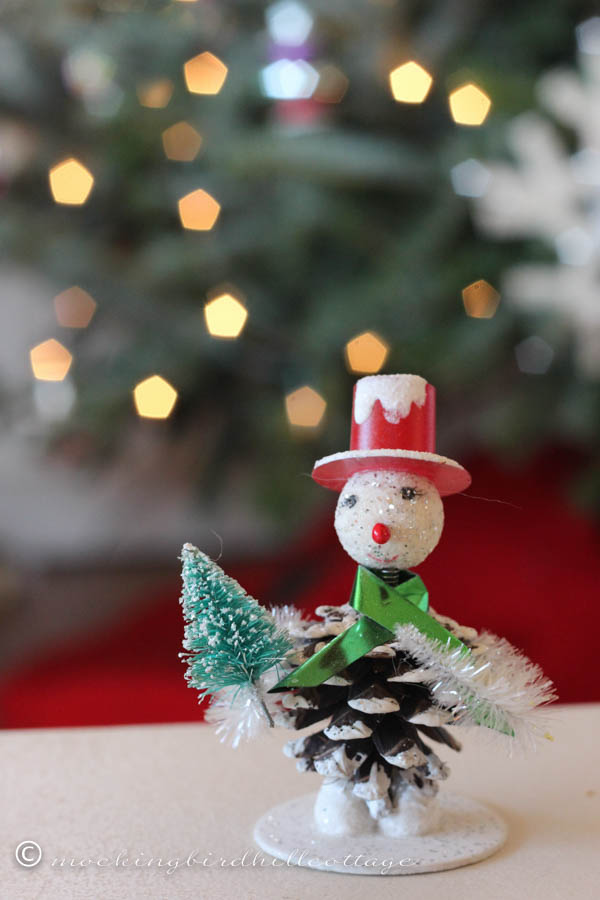 This little guy is an ornament on our tree. He graciously agreed to pose for this shot.
Speaking of putz houses, a package arrived on my doorstep yesterday. The return address was unfamiliar. When I opened it up and undid the bubble wrap, this is what I saw: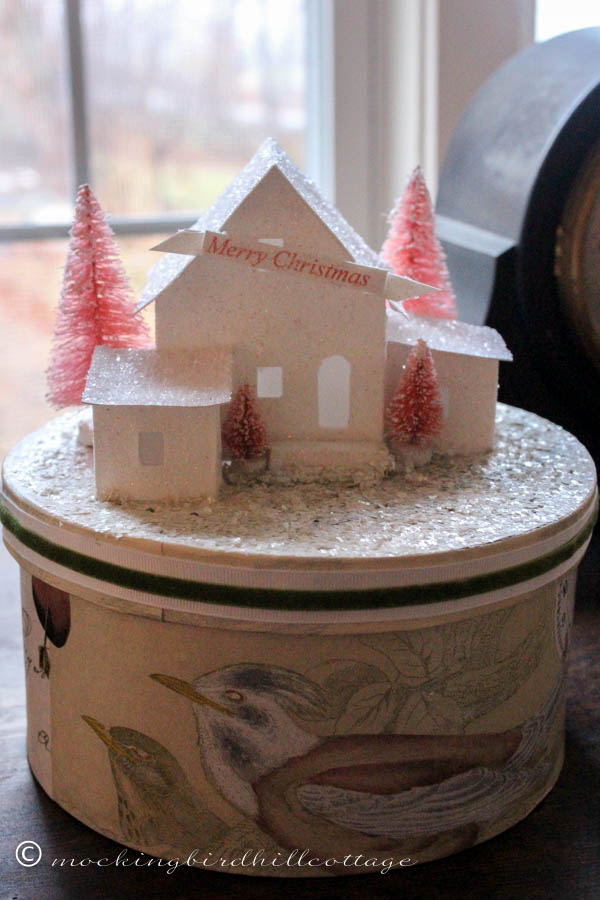 I gasped! I had no idea who sent this to me until I read the lovely note attached to the present. A reader named Chris wrote that she read my blog every day and was inspired to start making putz houses when I did my first post about the Necco Snow Globe (which has a putz house as part of the snow scene.)
She made this. Oh my goodness!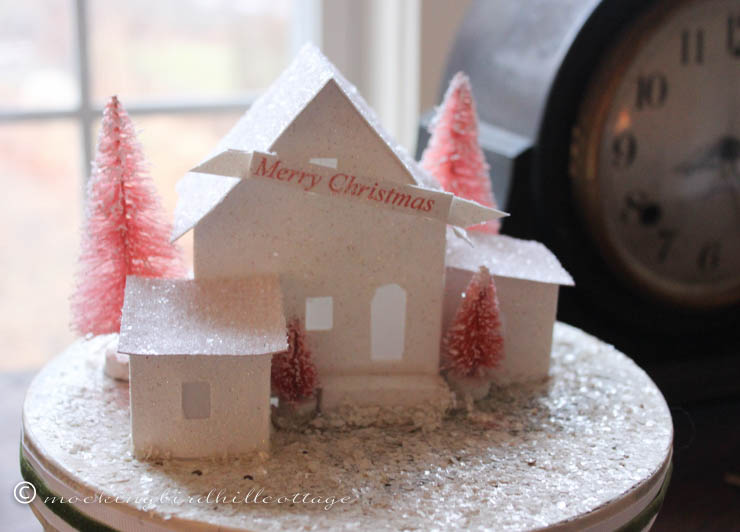 Simply beautiful. And pink bottlebrush trees! I mean, what could be better?
She included a bulb because….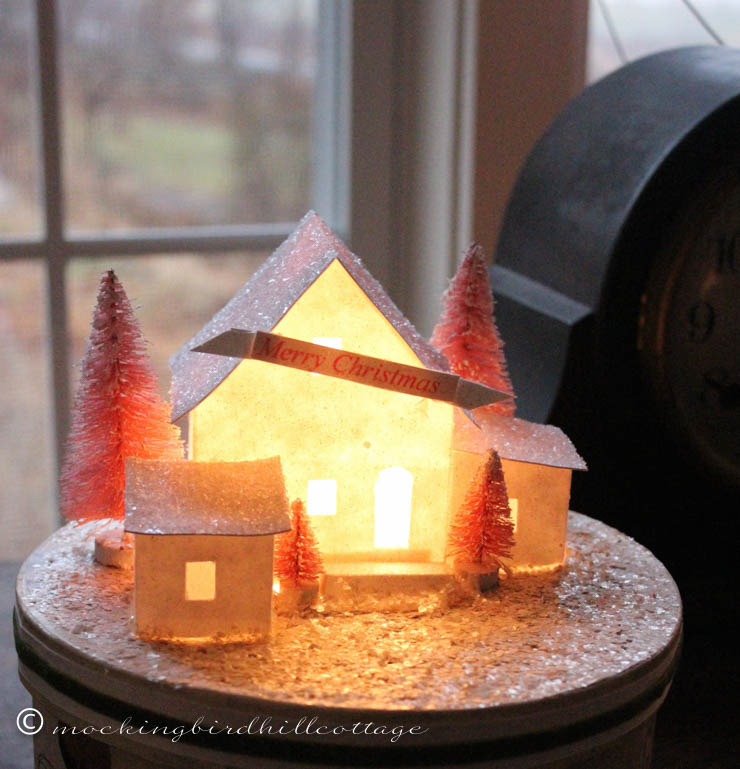 It lights up!
I'm blown away. Thank you so, so much, Chris!
It's funny. I haven't put up the little white tree this year. I don't know why, but I haven't felt moved to. I also didn't put up any of my white bottle brush wreaths. I just wanted 'simple' this year. So the only decorations in the living room are the ones in the dollhouse.
After I ran upstairs to show this to Don, he said that this seemed to be the perfect substitute for the little white tree this year. And I think he's right; it's the perfect touch for that room. Last night, I turned on the switch and the gentle glow from the light filled the room.
I love it.
I am blessed. For whatever reason, this blog has attracted the most loyal, giving and kind readers. Don thinks I have the best readers in the world.
He's right.
Happy Wednesday.