Monday was my day off, so I decided to travel into Manhattan to visit a destination that, let's just say it, is heaven for a girl like me.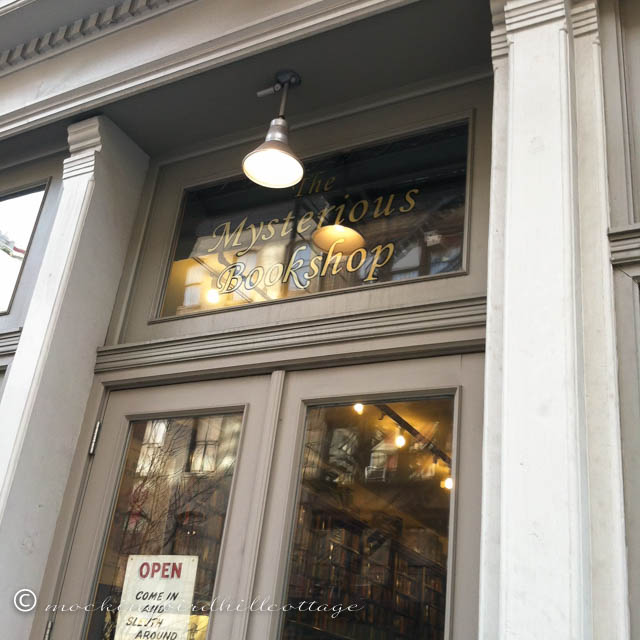 Located in Tribeca, The Mysterious Bookshop has been in existence for 35 years. It is simply nirvana for any lover of mysteries. It's lined with dark wood bookshelves, a cozy leather sofa and chair. I walked in the door and was staggered by the amount of books. The whole back wall is devoted to Sherlock Holmes (the bookstore has the biggest selection in the world.)
As you can imagine, I spent a long time there and walked out with four books – books that I wouldn't find on the shelves of your basic bookstore. If someone offered me a job there, I'd say yes without blinking an eye. There will be more about this bookshop on the book blog.
I'm going to try to get back there one more time before I leave town. 'Cause it's my happy place.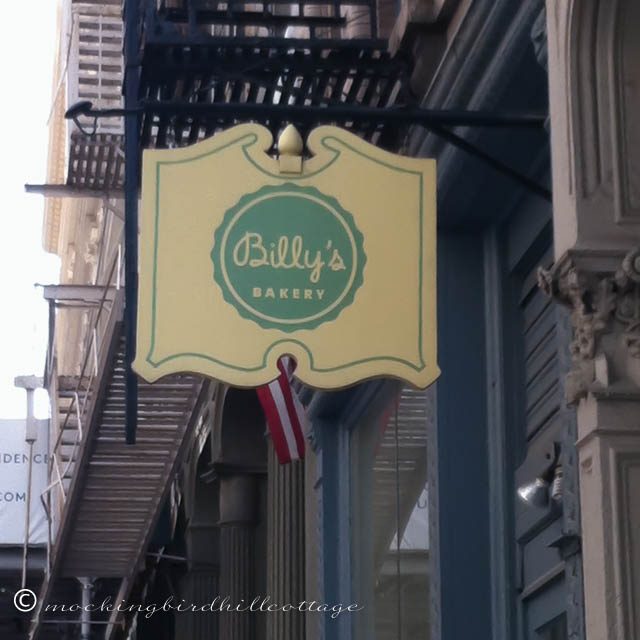 Then I walked a few blocks to one of the locations of Billy's Bakery – known for its cupcakes, which are said by some to be even better than the ones at Magnolia Bakery. Well, I simply had to investigate that claim.
Located in one of those wonderful old buildings with a tin ceiling, it's been charmingly decorated in a retro style.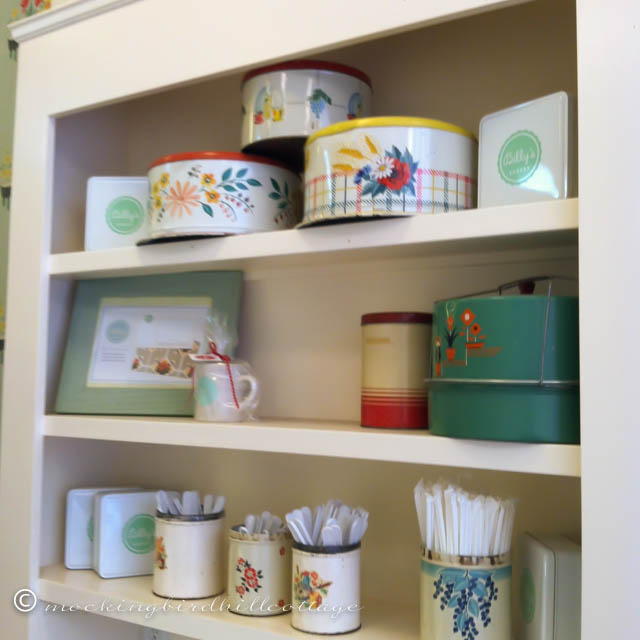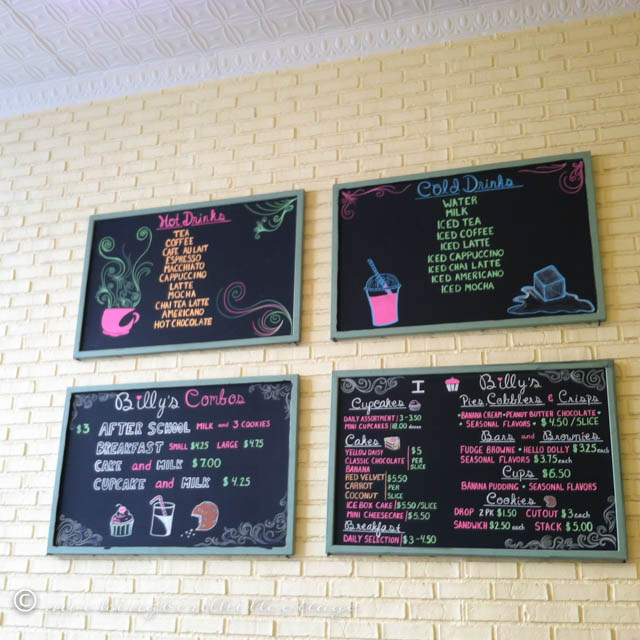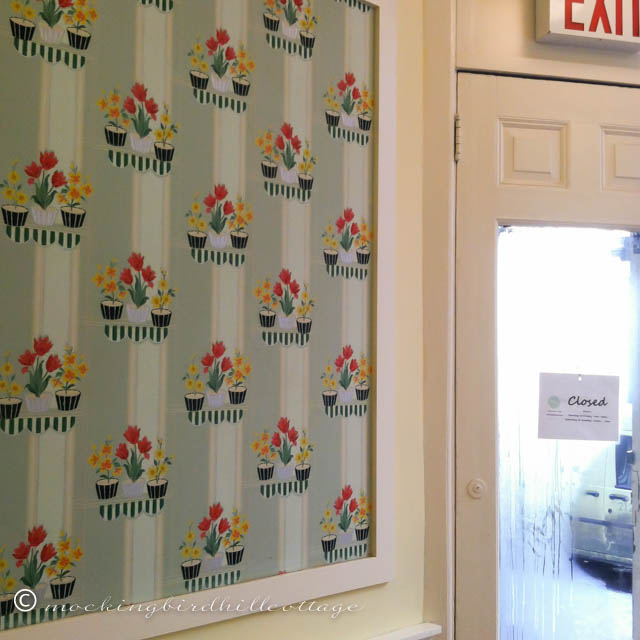 I decided to sacrifice for the cause and purchased 4 cupcakes. No, I'm not going to eat them all at once, that pleasure is to be spread out over 4 days.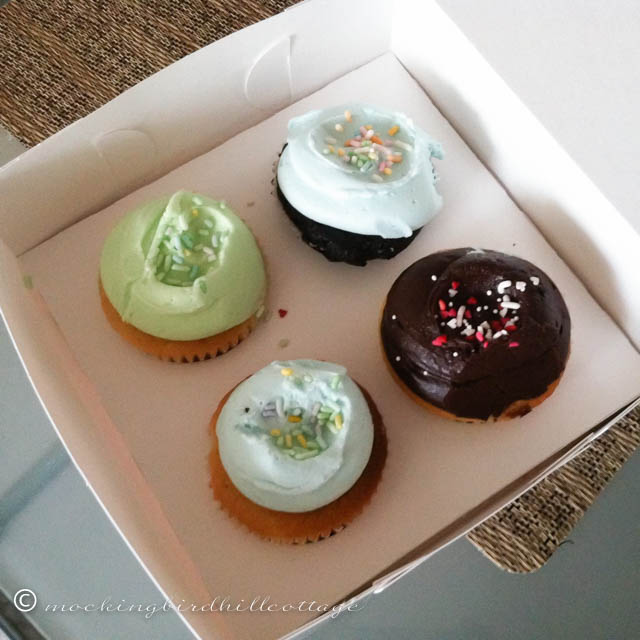 Oh, lordy.
I have to say they are really, really good. At least as good as Magnolia Bakery.
I'm a happy camper.
Mysteries and cupcakes. What could be better?
New post up on Just Let Me Finish This Page – all about The Mysterious Bookshop.
Happy Wednesday.