In the category of better late than never, the last room in the Who, What, Where series is being featured today. The Potting Shed. Or Potting Room. Or Garden Room. I'm not sure what I'll finally end up calling it.
This room is a little tower room at the top of the house that sat empty and unused for most of the five years I've had the dollhouse. One day, Don suggested something about a garden at the top of the house and bingo! The lightbulb went on and I started dreaming about a little hideaway at the top of the house where Caroline could go to plunge her hands in some dirt.
Gardening in the City.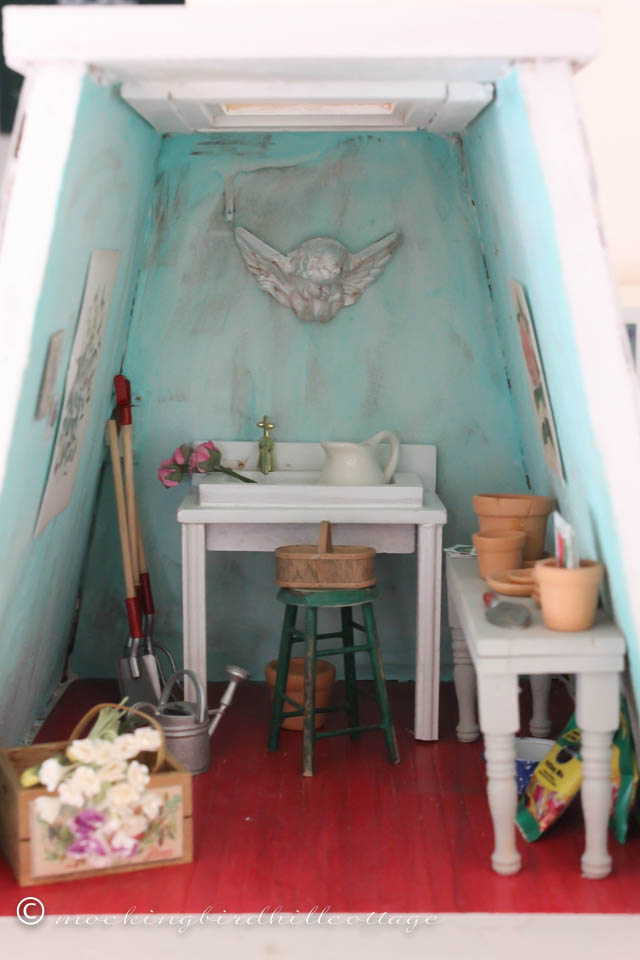 Walls: painted and aged by me; Floor: made out of beadboard wallpaper, painted by me.
Crate: made by Weston Miniature/Etsy; Flowers: from my stash; Watering Can: Miniatures.com; Sink: bashed together from a sink/vanity I had in my stash that was out of scale. I took it apart and used just the sink and added legs; Pitcher (in sink): a gift from Jayne; Stool: from miniatures.com, painted and aged by me; Trug: a gift from Barbara; Cherub on wall: from my stash, painted and aged by me.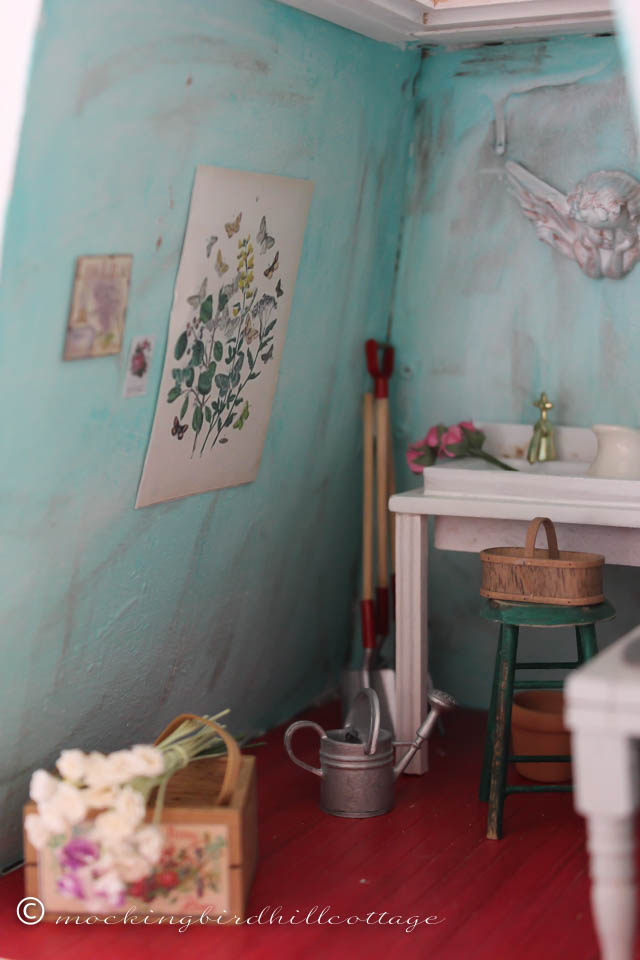 Posters on wall: found online and printed out by me; Garden Tools in the corner: found at Chautauqua Miniatures.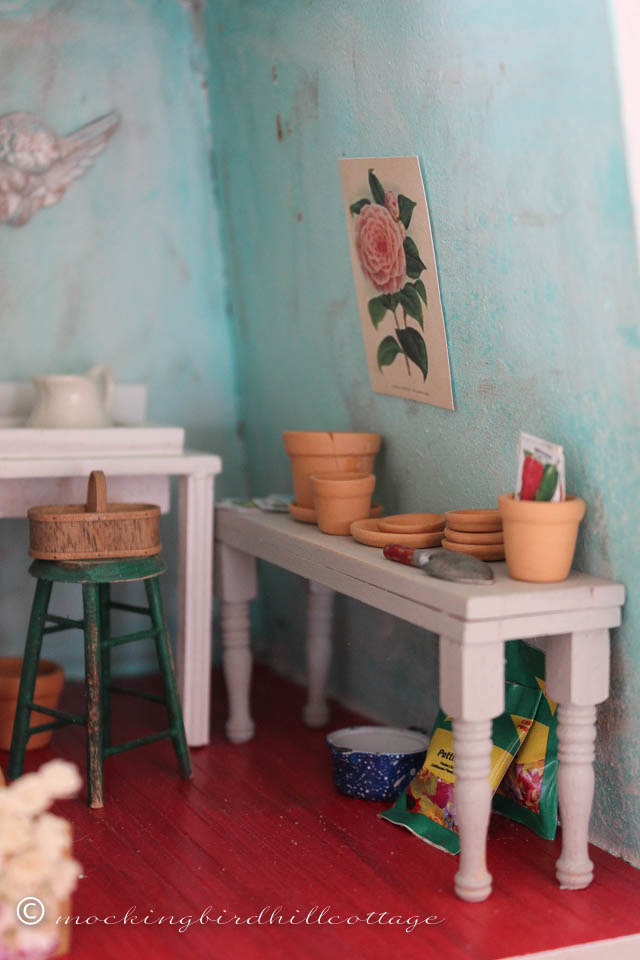 Poster on wall: found online, printed out on card stock by me; Potting Bench: made by me from two shutters in my stash and newel posts also in my stash which were cut down; Pots: miniatures.com; Potting Soil: miniatures.com; Trowel: Weston Miniature; Graniteware pot: a gift from Karen; Seed packets: printables found online.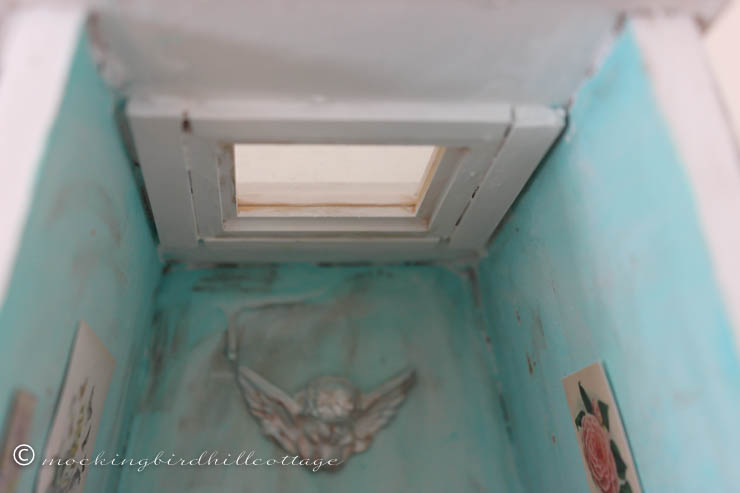 Skylight: added by me. I ordered a window from miniatures.com, created an opening with a keyhole saw and inserted the window. It made all the difference in the space.
Sources:
Weston Miniature
miniatures.com
Chautauqua Miniatures
I'll highlight the outside soon, as well as the roof garden when I get it finished.
Happy Friday.