We're hanging out in the kitchen, where McCoy pottery is in the china cabinet, on shelves, and on top of the cupboards. When we first looked at this house and saw the kitchen, I immediately knew that I would be displaying McCoy on top of the cupboards. In fact, one of the first things I did – even before the move here – was to pack up some of my larger pieces and bring them to the house. There was nothing else in here, but there was  McCoy.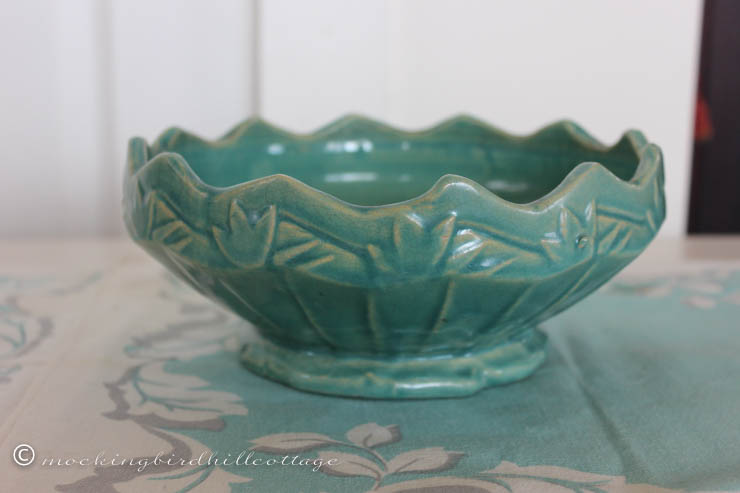 A stoneware console bowl, from the 1930s. This lives on a little shelf below the kitchen cupboards.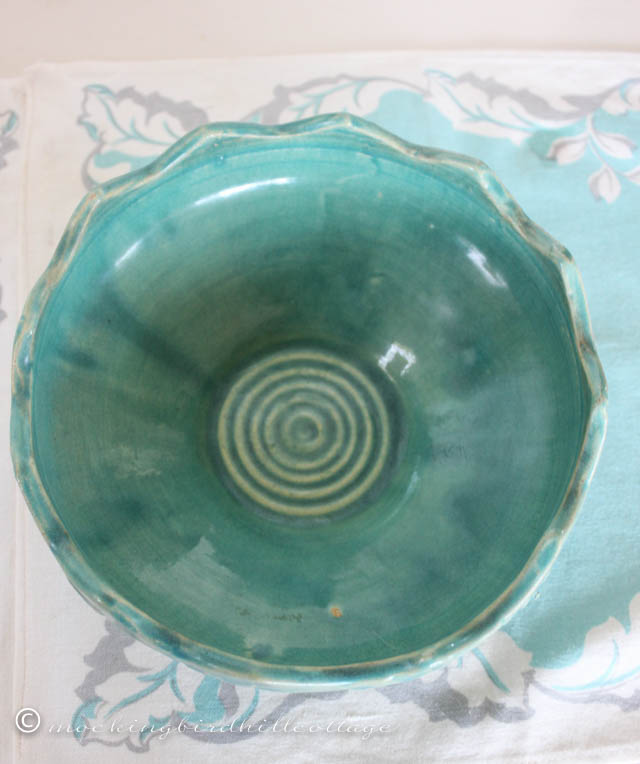 I love this detail on the inside.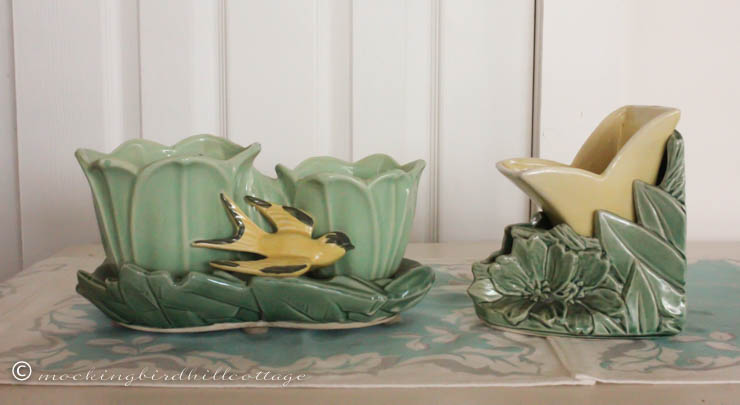 A double cache pot and a bookend.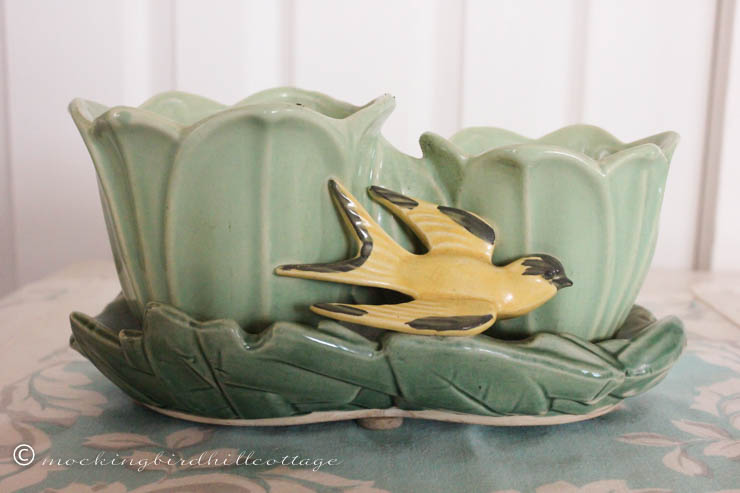 This double cache pot is one of the first pieces I purchased. What's not to love about this beauty? It's in great condition and the bird, the bird just kills me. It's from 1949. It comes in this color combination and also in a yellow and green combination – the cache pots being yellow. It lives next to the console bowl on that little shelf.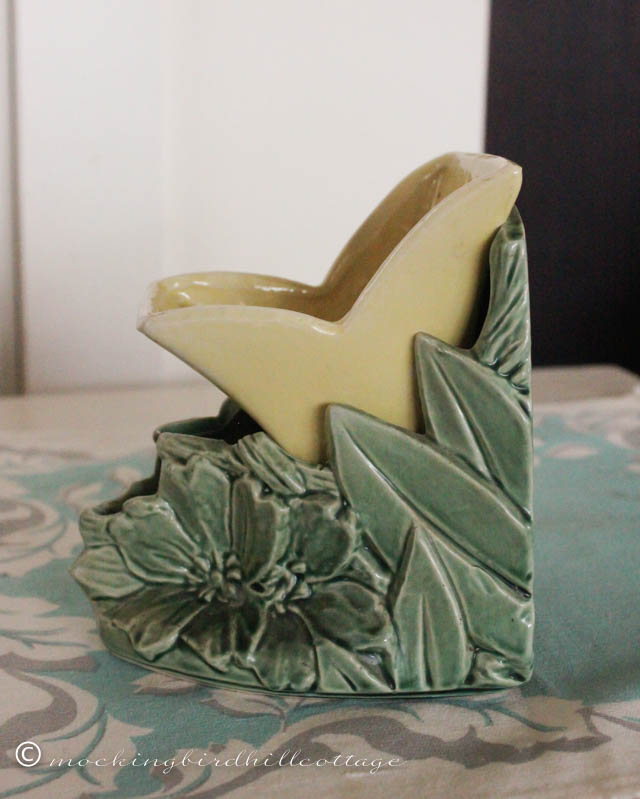 McCoy made several styles of bookends. This is one of them. I only have one. Sob. But I'll get another some day. It's a planter bookend and it's from 1953. It lives on the windowsill over the sink.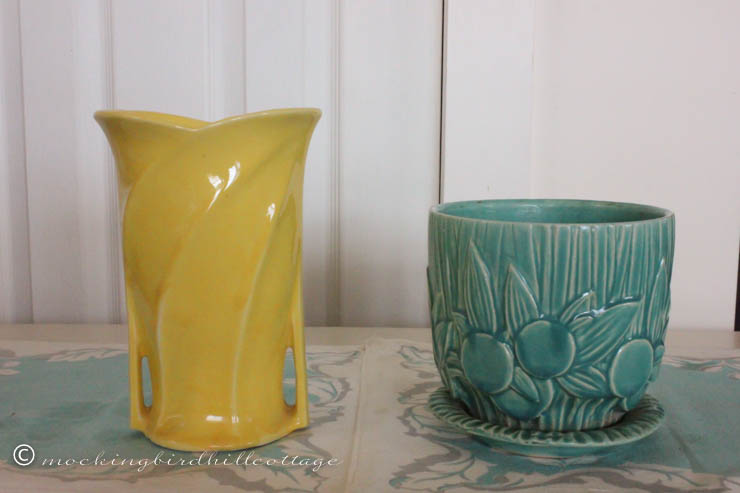 A vase and a flower pot. They live above the cupboards.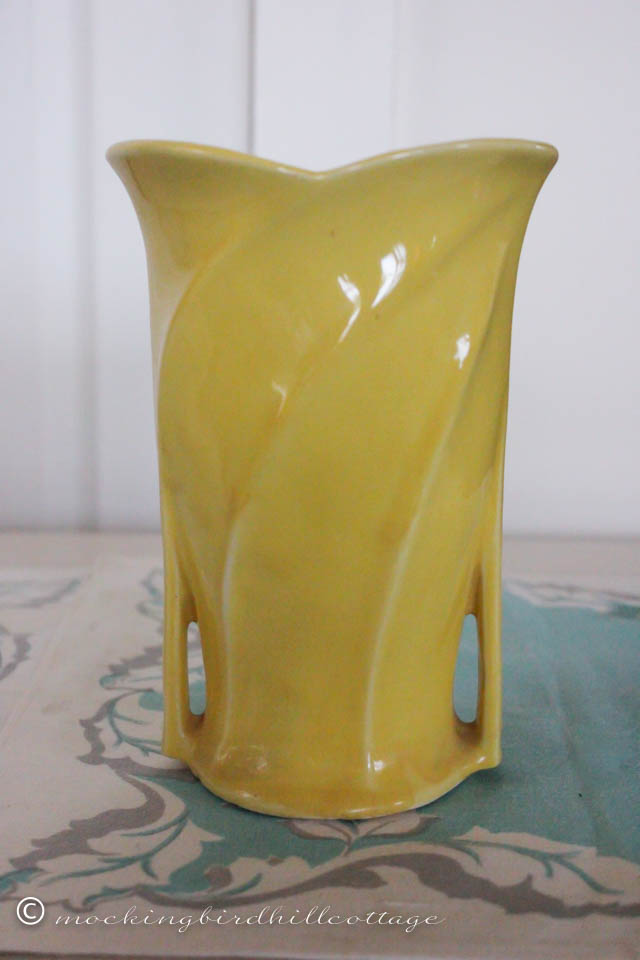 This vase is from the 1940s. Such a sunny yellow color!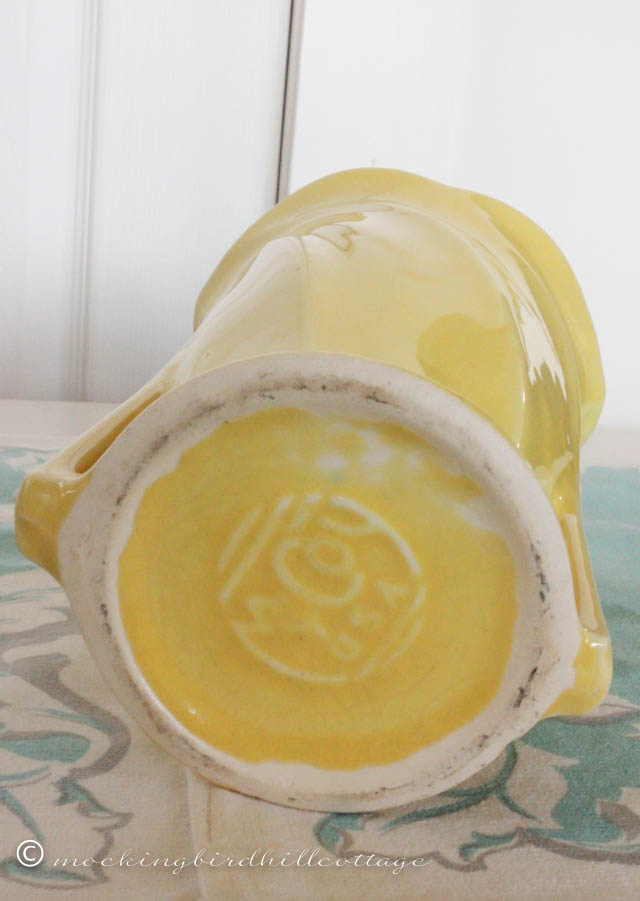 Here's the mark on the bottom.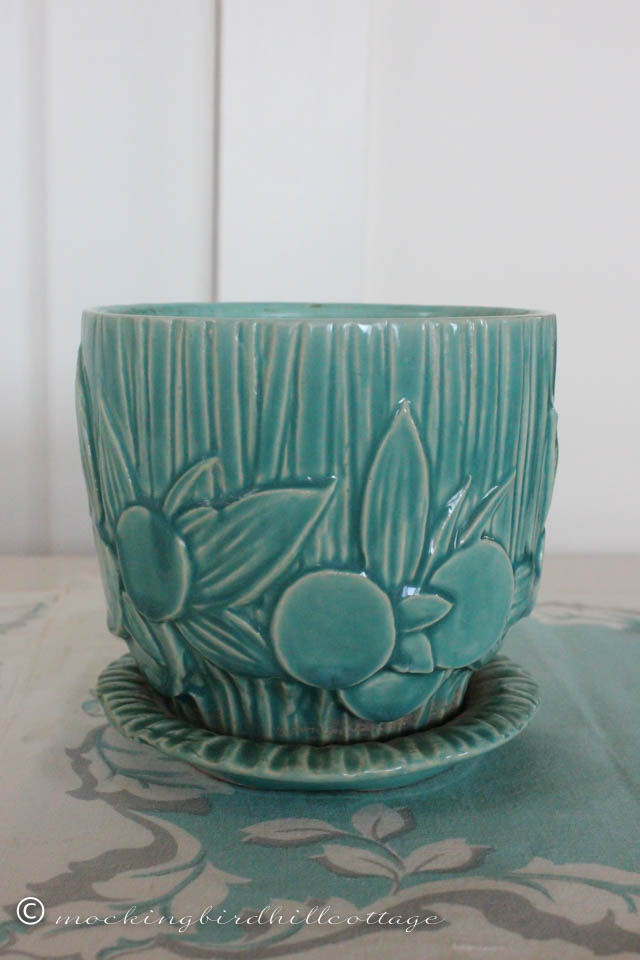 This is called the Sand Dollar flower pot and it's one of my favorites. It's rather large and beautifully designed. I have two of them. The other is on the sideboard in the living room and has an actual plant – a pothos – in it. From the 1940s.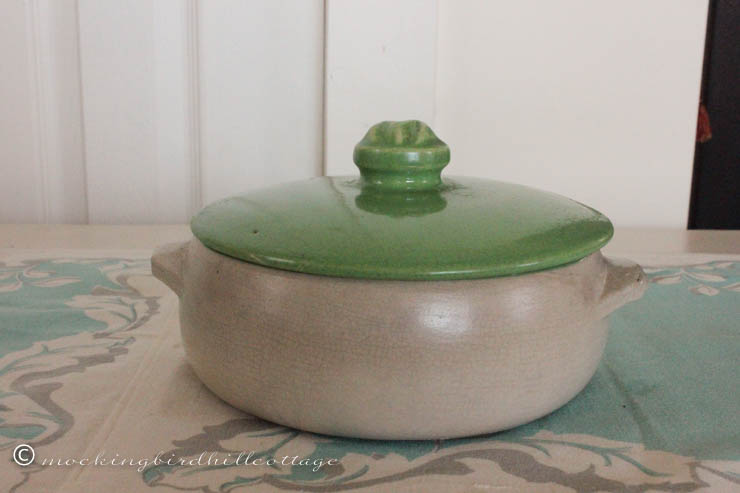 This piece, which my friend Heidi gave to me, has in interesting history. During WWII, the bulk of McCoy's production was given over to ceramic land mines. Though the resources available to McCoy were scarce in wartime, they had permission to use any clay left from the production of land mines to create a dinnerware line – the Oven Serve line. This casserole is from that line.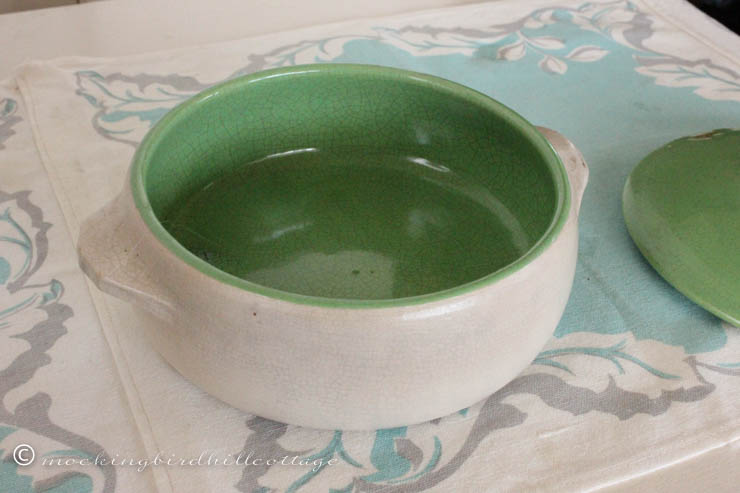 The interior. Lots of crazing. I like that.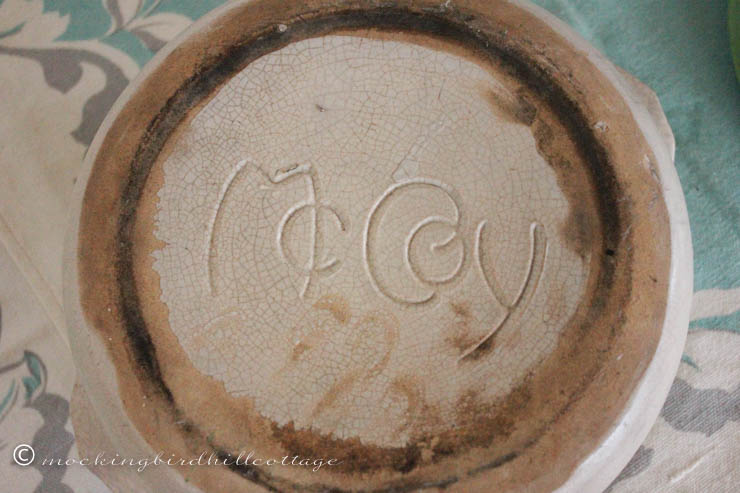 A very basic mark on the bottom, with McCoy etched into the clay.
Oh yes, my friends, I have more. A few more pieces from the kitchen and then some pieces that live upstairs. We'll have more McCoy on Saturday.
Happy Wednesday.