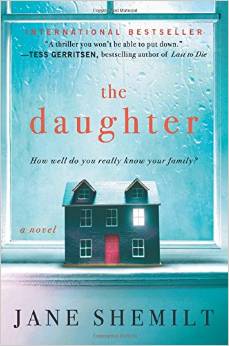 Today I am reviewing The Daughter by Jane Shemilt for TLC Book Tours. As always, I am provided with a copy of the book in exchange for my honest review.
About the book (from the publisher): Jenny is a successful family doctor, the mother of three great teenagers, married to a successful neurosurgeon.
But when her youngest child, fifteen year old Naomi, doesn't come home after her school play, Jenny's seemingly ideal life begins to crumble. The authorities launch a nationwide search with no success. Naomi has vanished, and her family is broken.
As the months pass, the worst-case scenarios – kidnapping, murder – seem less plausible. The trail has gone cold. Yet, for a desperate Jenny, the search has barely begun. More than a year after her daughter's disappearance, she's still digging for answers – and what she finds disturbs her. Everyone she's trusted, everyone she's thought she knew, has been keeping secrets, especially Naomi. Piecing together the traces her daughter left behind, Jenny discovers a very different Naomi from the girl she thought she'd raised.
Jenny knows she will never be able to find Naomi unless she discovers the whole truth about her daughter, a twisting, painful journey into the past that will lead to an almost unthinkable revelation.
My review: Secrets. They are the theme running throughout this beautifully written novel. The secrets we all hold; some relatively harmless, others much more dark in their import. Jenny, the protagonist, seems to successfully juggle the demands of her career with the demands of raising three teenagers. When her adored daughter disappears, nothing is the same as it was and the truths that are uncovered are shattering. She discovers that everyone – her husband, her twin sons, her daughter – has been keeping certain aspects of their lives secret.
What happens when those secrets are uncovered? How does one's world change? How do we cope with the fact that we didn't know our loved ones as well as we thought we did? How could we not know? The world tilts on its axis and we are forever changed.
Shemilt is a very fine writer. I found the story riveting. Told from Jenny's point-of-view, it is lyrical and brutally honest at the same time. At the beginning of the book, Shemilt holds an onion out to us, beautiful and whole and seemingly complete. As the story progresses, the onion's layers are systematically uncovered, each layer a secret that has to be peeled away in order to reveal another painful truth. The author skillfully takes us along for the ride, as Jenny searches for her daughter and faces the reality that the world she knew was merely the outermost layer of the onion.
This is also the story of the love a mother has for her children and of her commitment to them, a commitment that is sometimes resented by those she would protect, sometimes misguided, but always fierce in its single-minded devotion. Anyone who has ever loved and lost, or has learned that a loved one is not the person they appeared to be, will identify with Jenny's struggle. I've been there. I know how it feels and I've asked the same questions of myself. How did I not know, how can this person I've known since the day he/she was born be so completely different than I thought? Was it all a lie?
It's a mystery, a love story, and a cautionary tale. You will love this book.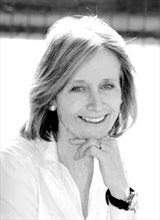 About the author: While working full-time as a physician, Jane Shemilt received a M.A. in creative writing. She was shortlisted for the Janklow and Nesbit award and the Lucy Cavendish Fiction Prize for The Daughter, her first novel. She and her husband, a professor of neurosurgery, have five children and live in Bristol, England.
Good news! One of you will be the lucky winner of a copy of The Daughter. Just leave a comment here on this post, and I will pick a winner on Monday. Good luck! U.S. readers only.
Happy Thursday.