My absence from home is not coming at a good time. We're having electrical problems; due, I'm sure to the loss of power we had during the tornado/microburst. Don put in a call to our neighbor, who is the electrician who put in the wiring when the house was flipped. It's worrisome.
And then, late last night, Don called in a panic. He was getting ready to go to bed, so he was about to let Scout outside when he noticed her left ear was bleeding. A lot. Big clots of blood. She didn't seem to be in any pain and he tried to stop the bleeding to see where the injury was, but it wouldn't stop. So he called our vet and took her in around 10:00. After long minutes of panic on our part, the vet said that it was a fairly common problem. There is a growth inside her ear that had probably been there for a while. It had either been lacerated or it popped. Since it's in the head, it bled profusely, as all head injuries do. They kept her overnight and today they're going to cauterize it. And they'll give her a bath because she is covered in blood.
Needless to say, I didn't sleep a whole lot last night, but I'm praying Don did because he hadn't slept very much the night before.
Send some positive thoughts our way, will you? For Scout and for our cottage. And for the abundance needed to pay for it all, which, at the moment, seems to be missing. Sigh.
I managed to get some photos yesterday as I walked through Chautauqua. It was a gloomy morning and I had to use the iPhone. (I do have my big girl camera with me and I promise to use it soon.)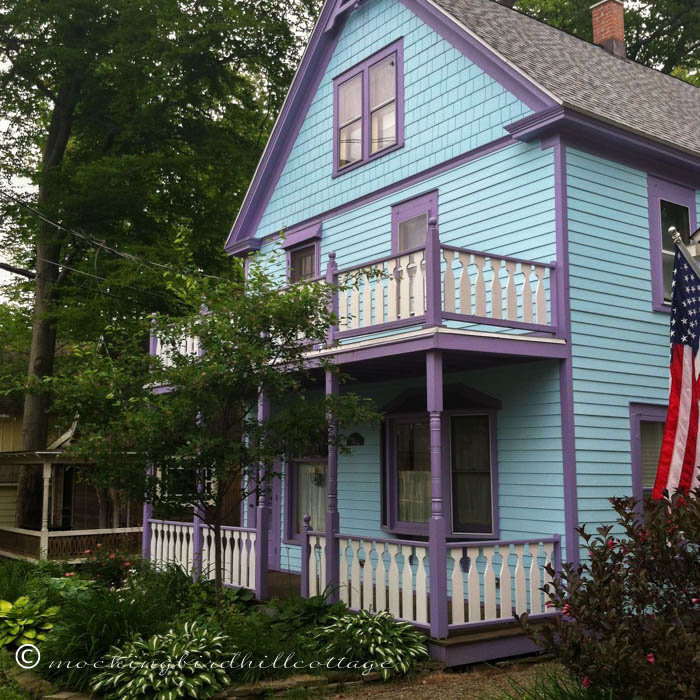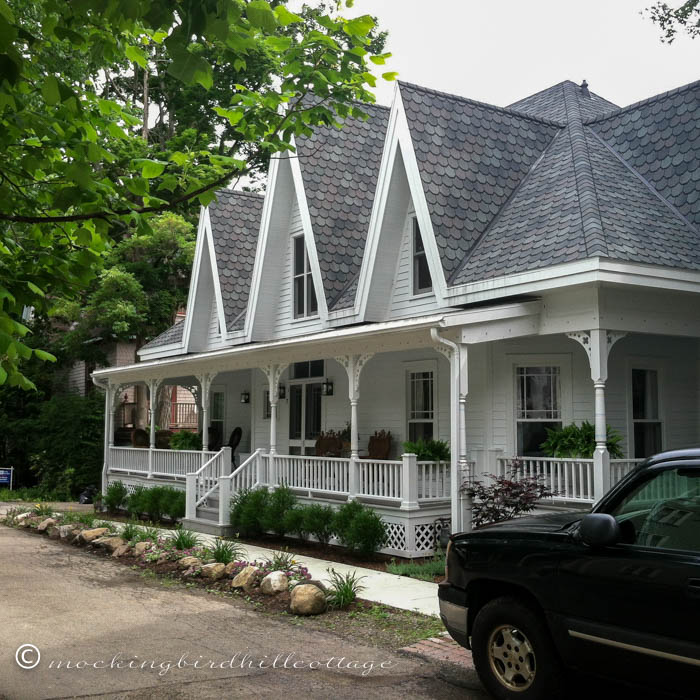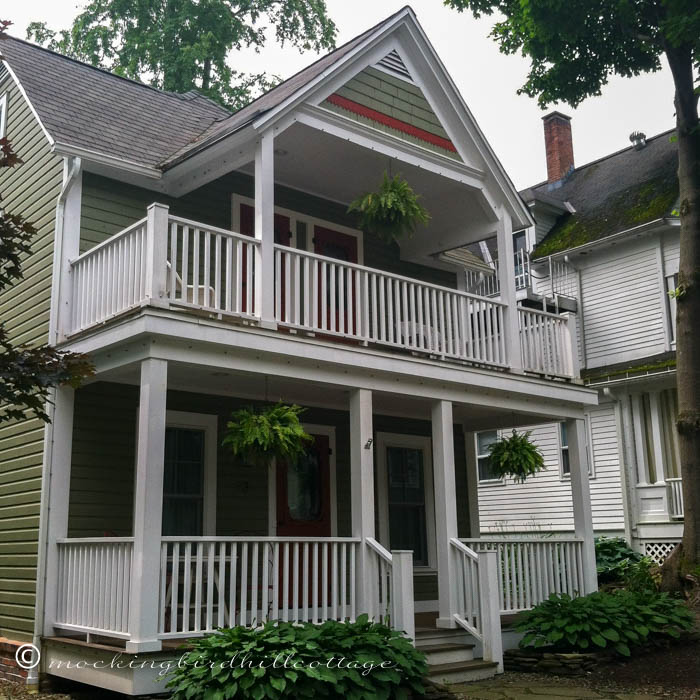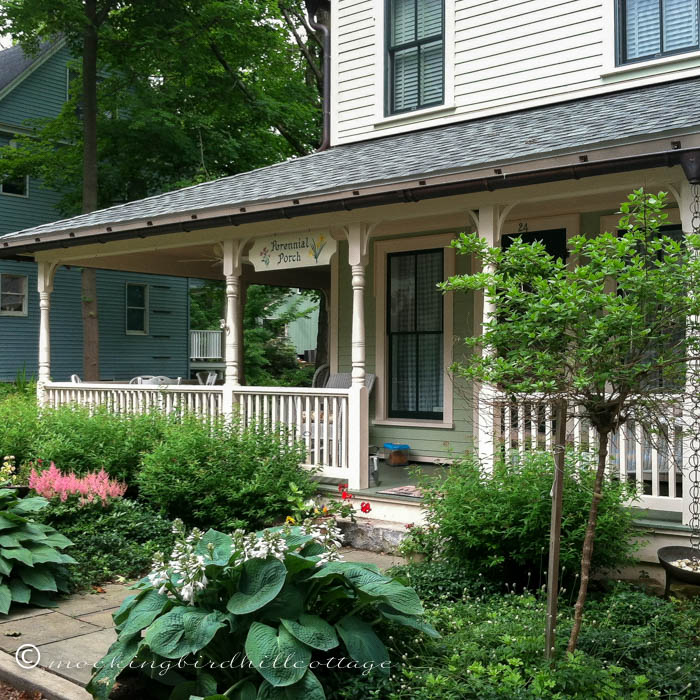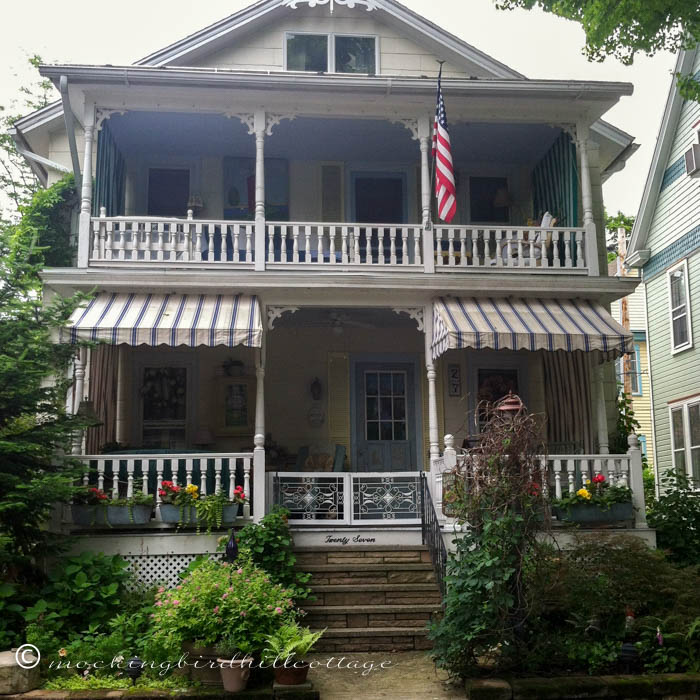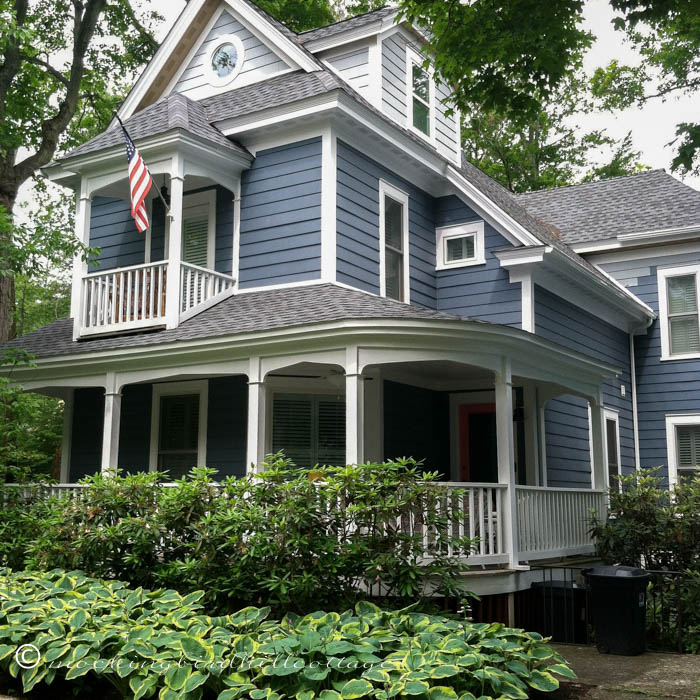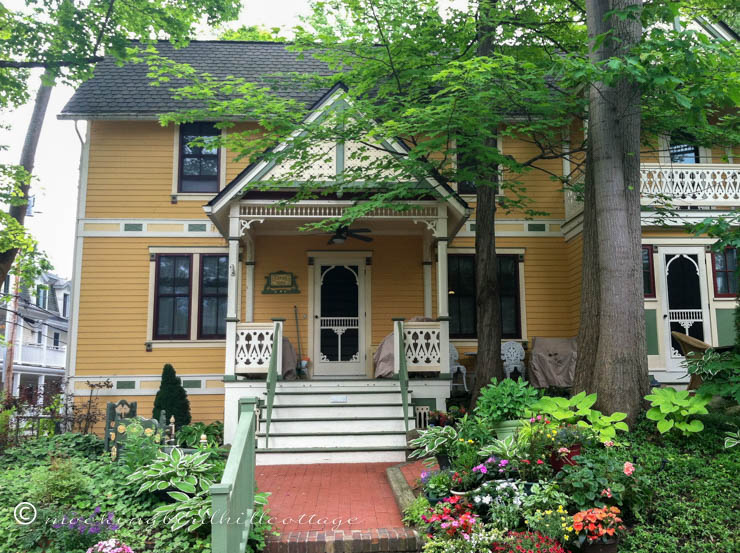 These are on the larger side; my favorites are the smaller, narrower, dollhouse-like Victorian cottages and I'll take some pictures of those while I'm here. Almost all of the cottages in Chautauqua have cottage-style gardens like the one picture above.
Workmen are everywhere right now; fixing, painting, planting, getting houses that were closed for the winter open and ready for the summer. They have to be done with everything by a week from this Sunday, when Chautauqua officially opens for the season.
By the way, a reader alerted me to an article on Chautauqua in this month's Victoria magazine. I don't read that magazine, as a rule, but I bought a copy the other day and the article is very informative.
Happy Thursday.