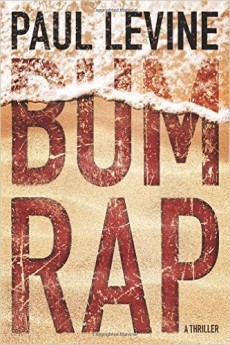 Today I am reviewing Bum Rap  by Paul Levine for TLC Book Tours. As always, I am provided with a copy of the book in exchange for my honest review.
About the book (from the publisher): NFL linebacker-turned-lawyer Jake Lassiter has had it with shifty clients, dirty prosecutors, and a legal system out of whack. It's enough to make a man want to leave Miami and never look back – until he gets a call from Victoria Lord, the better half of hot local legal team Solomon & Lord. Her partner in life and law has been arrested for murder. What's worse: the only person who can clear him has fled the city. Now it's up to Jake and Victoria to track down the witness – a stunning "Bar girl" – before she's roped in by the Feds…or eliminated by the Russian mob.
Jake knows that if he doesn't get to the witness first, his client's case is lost. Luckily, he's got some good advice from his college football coach: "Buckle your chin strap and hit somebody." And sometimes, the only way to win a tough case is to do just that.
My review: There's something about Florida that makes it the stuff of off-beat and funny crime novels. Since I have family living there, I've witnessed enough to understand that its quirkiness is the draw. Miami is the setting here and Levine has made it a character in itself. It's so vividly portrayed that I felt I was there, walking the streets, sitting at the beach and watching a parade of quirky, sometimes crazy, characters walk by.
I love mysteries and thrillers. I especially love that genre written with a dash of humor and this novel fits the bill. Jake Lassiter, the protagonist, has a self-deprecating sense of humor. He's a legal veteran who has seen it all and observes life through a wry, no-nonsense lens. Consequently, the cast of eccentric characters provides a treasure trove of observations as well as fuel for the very well written plot.
Levine is a very good writer. The plot is tight and compelling. He writes a mystery that keeps you reading, all the while weaving in humor and a surprise or two. I wasn't sure how it would end and, as you know by now, that in itself earns this novel a gold star.
Levine, a former lawyer, understands the legal world, the way the courts work, the back and forth between prosecutors, defense attorneys, and the police. That knowledge provides the reader with a detailed, nuanced – and sometimes funny – look at the negotiations and maneuvering that go on in the background.
I found myself charmed by Jake and the cast of eccentric characters. I think you will be, too. The humor is always character-driven, so it comes from a rooted and real place. It's never imposed. It just is. That's what makes it work.
This is my first encounter with a novel by Paul Levine and I really liked it. When I looked at the list of books he has written, I was delighted to see there is a Jake Lassiter series, another series involving Solomon and Lord, as well as several stand-alone novels. I see more reading ahead. Levine has become a new favorite.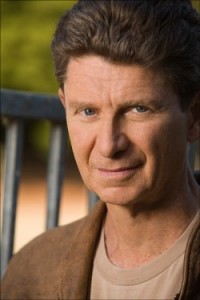 About the author: Paul Levine worked as a newspaper reporter, a law professor and a trial lawyer before becoming a full-time novelist. His books have been translated into 23 languages. Levine has won the John D. MacDonald fiction award and has been nominated for an Edgar Allan Poe award, the Macavity, the International Thriller Writers award, the Shamus award, and the James Thurber humor prize.
One of you will win a copy of Bum Rap. Just leave a comment on this post and I'll pick a winner on Thursday evening. Good luck!
Happy Monday.