Late yesterday afternoon, I received an email from the Editor of American Miniaturist magazine, giving me a link to the article about my dollhouse that will appear in the August 2015 issue. After a scream sent in Don's direction – something on the order of, "Get in here! I have a link to the article about the dollhouse!" – I calmly and serenely clicked on the link.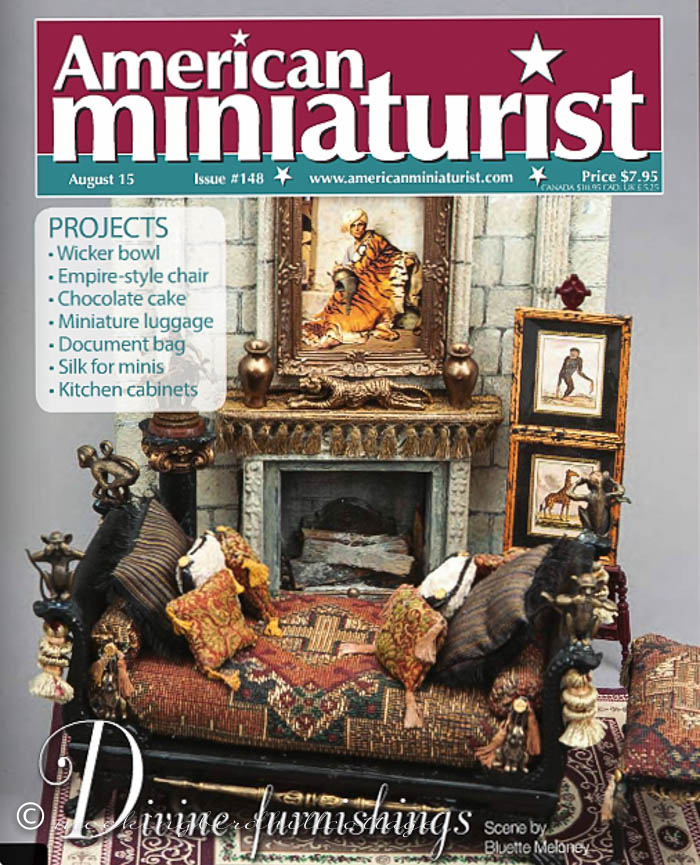 The August cover.
I asked permission to show you a screenshot of the first page of the article. It's a six page spread!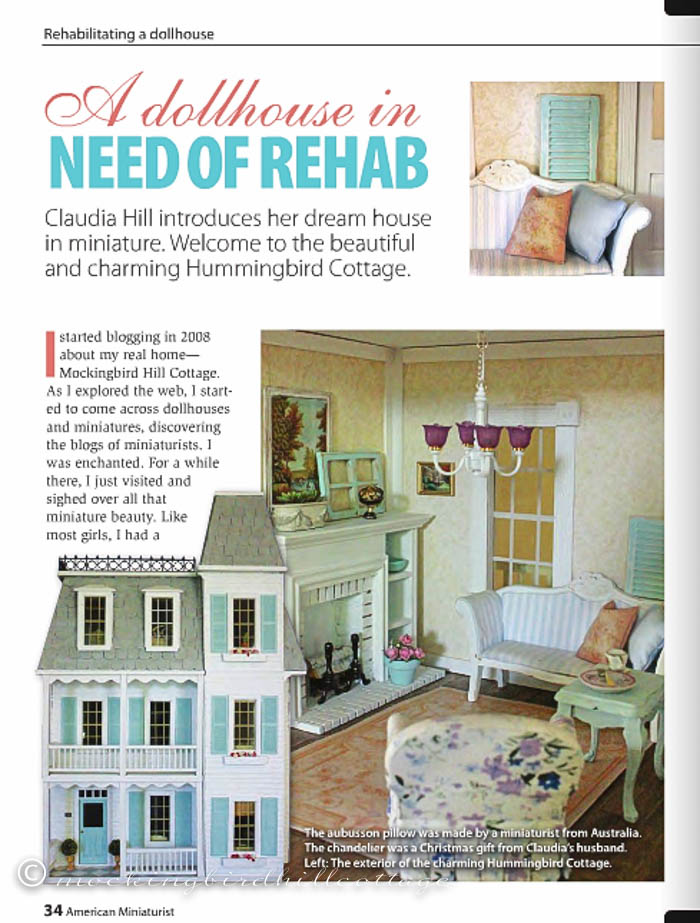 I'm just plain old thrilled. The layout is perfect. Check out the colors they used in the title – are they not me? I wrote the text because the magazine really likes articles written from the miniaturist's point of view. I also took the photos – which look even better on the page/online than they do in this screenshot. (The screenshot distorts things a bit.)
I supplied information to the Editor on everything in each shot and she wrote great captions. I couldn't be happier with the article. It pays tribute to my now six-year-long labor of love. Every room in the house is highlighted. And highlighted beautifully, I might add.
Eeek! I am ordering my print copies today.
Don read the text aloud as we looked at the article. I read the captions. Then we did it all over again. As always, Don is my biggest supporter and he kept referring to the article throughout the evening. Whoo hoo!
This blog has been such a source of joy for me. And, because of it, I've now been featured in three different publications. Amazing.
Hummingbird Cottage is famous now.
If you're at all interested, you can find this magazine at some dollhouse/miniature shops. Chautauqua Miniatures carries it and the ladies that run that shop are already on high alert! I don't know if you can purchase individual copies. But the website link is here.
A big thank you to Auralea Krieger, the Editor of American Miniaturist, and her staff. I'm pleased as punch with the end result.
Staying with the miniature theme, I found one more of Jeannetta Kendall's miniature Roseville Pottery pieces online. It arrived while I was away.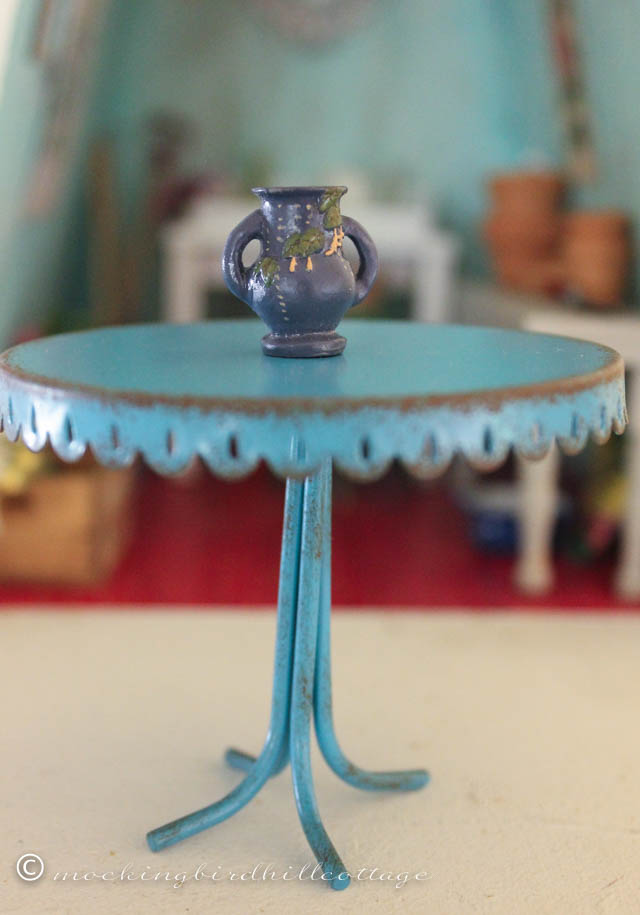 Miniature perfection.
The gardens and potted plants have grown so much! All that rain made everything take off. I did a lot of weeding yesterday. My back has made a formal request to lay off the weeding for 48 hours and I'm complying with the request. Photos will be coming later this week.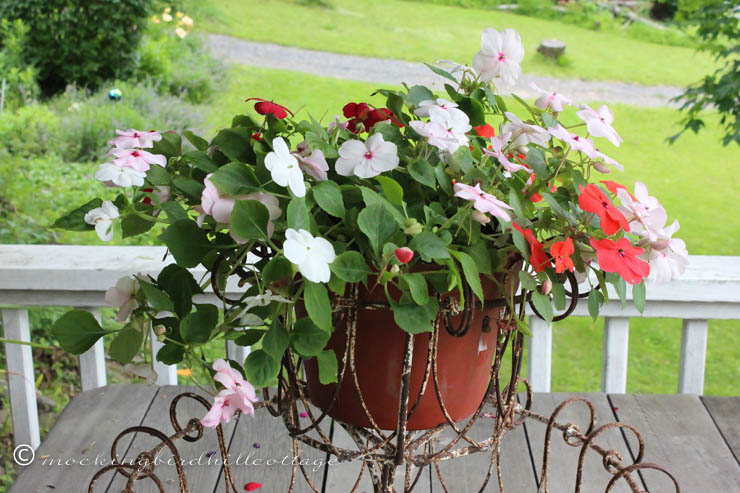 But here's an indication. All of the impatiens are full and lush, including the ones I overwintered, which, just like last year, started blooming while I was away in Chautauqua. Overwintering =  Big savings and big blooms come summer.
Don't forget to leave a comment on Self-Care: Maintaining Balance in order to be eligible to win a $100 Visa Gift Card!
Happy Tuesday.