How can it be already be Friday? The weeks go by so quickly! Goodness.
I know I've said it before, but this is the absolute best time in the garden. The peak of prettiness. I'm trying to remember to get out there and take lots of photos. It's so easy to get caught up in all the things that need to be done and, before I know it, the day has gone by and I haven't really stopped to take it all in.
I'm grateful for moments like the one I just had, when I glanced up and saw our living room and kitchen bathed in shadowy morning light and had a moment of profound gratitude. It was just a split second, but that is enough. Enough to get me rooted and thankful and ready for the rest of the day. And as Don says, when you have a moment like that, try to stay there and expand it as long as possible.
Ahhhh.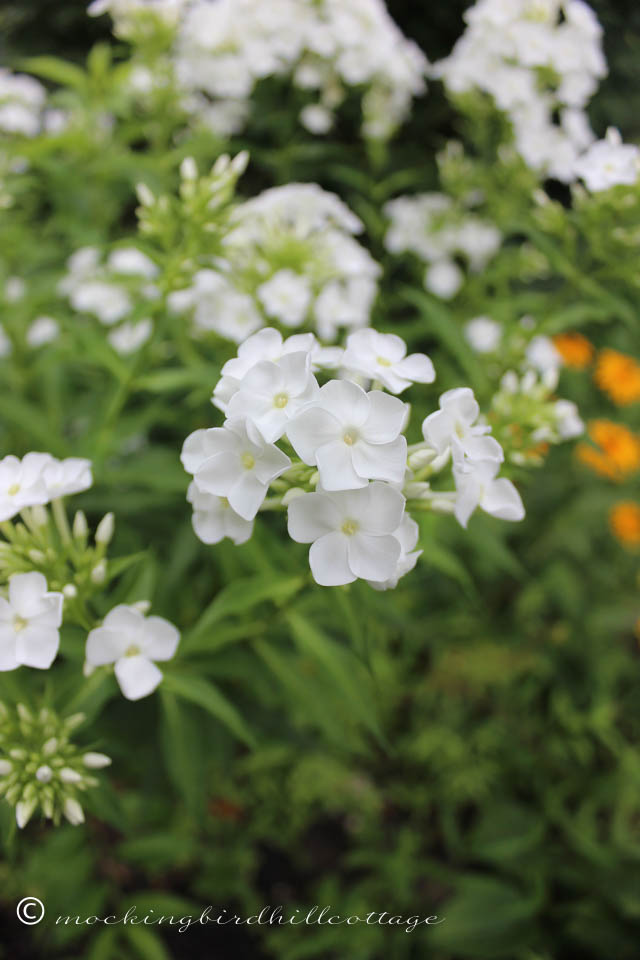 The phlox is blooming. And the scent is heavenly.
Don says it reminds him of night-blooming jasmine, which we loved when we were living in San Diego.
When I planted all of this David Phlox, it was white. And it still is, although some of it is now this lovely shade of purple.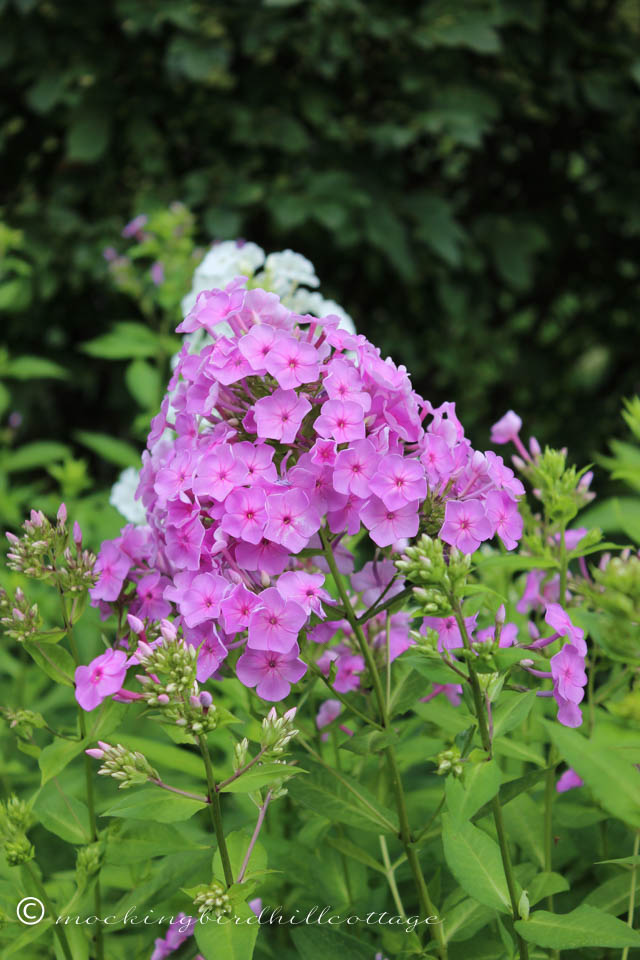 And it has self-seeded and is now springing up all over the big garden bed.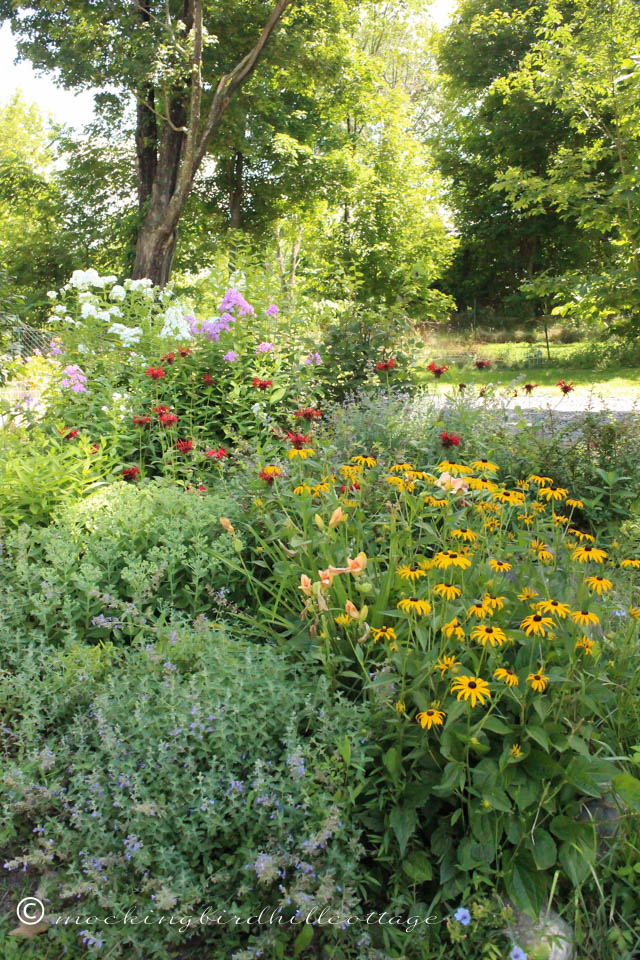 Masses of flowers: catmint, bee balm, rudbeckia, sedum, day lilies and phlox.
Hello, Rudbeckia.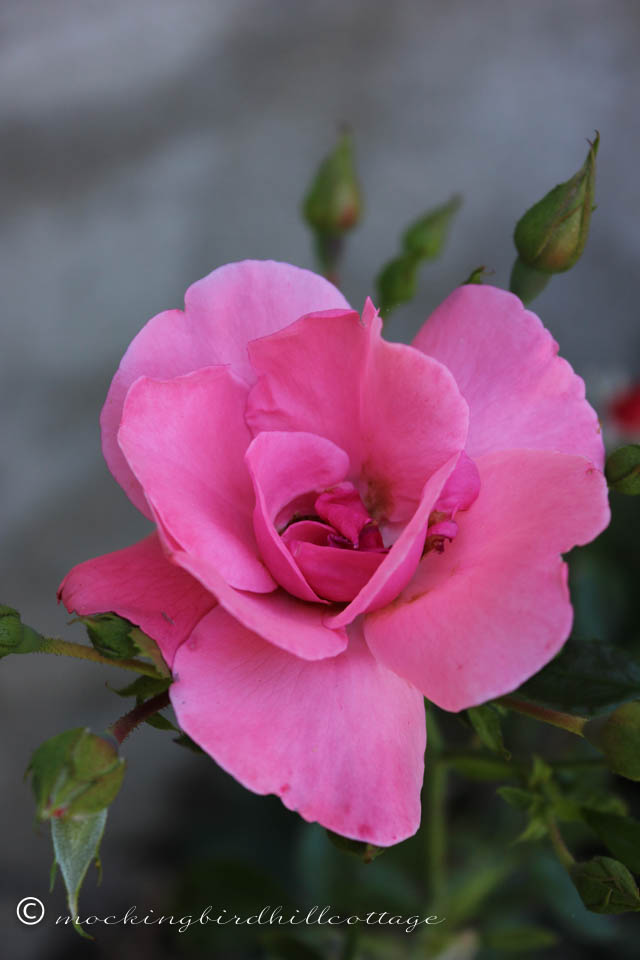 And since the Japanese Beetles seem to be slowing down a bit, a rose.
By the way, I mentioned this the other day, but in case you missed it, it's possible to buy a single online copy of this month's American Miniaturist at Pocket Mags. Unless you're near a miniature/dollhouse/hobby shop, you might not be able to find it.
Here's the link and a big thank you to the readers who tipped me off about this option.
Happy Friday.