The morning glories have been slow in coming. One flower will appear every few days. Only one. While I would love to have a profusion of morning glories, I sort of like this one-at-a-time business. It heightens the pleasure, the beauty.
I was surprised, therefore, to see three  new flowers yesterday. That's a first for this summer.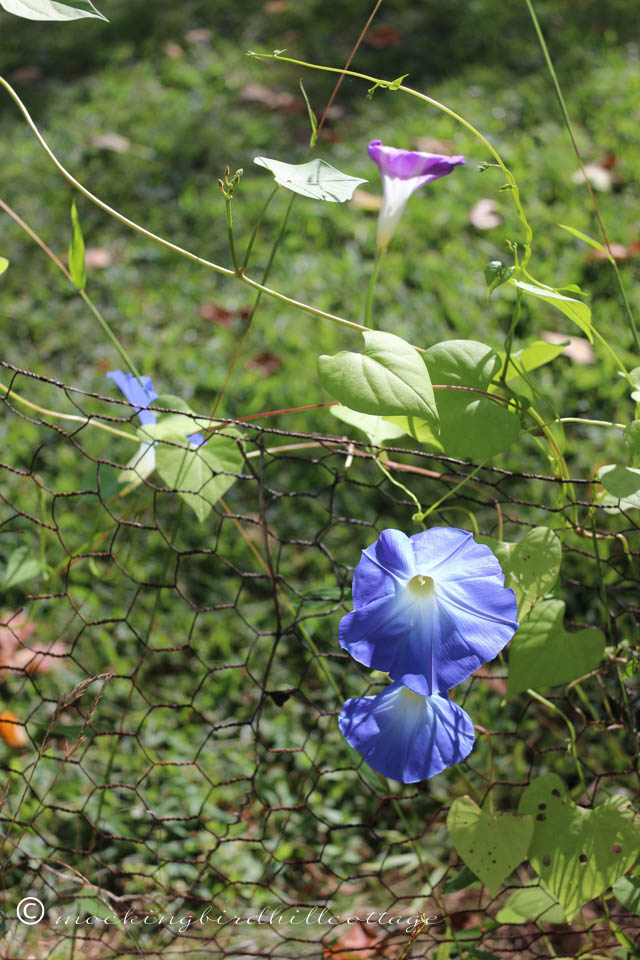 Three new beauties and one from the day before.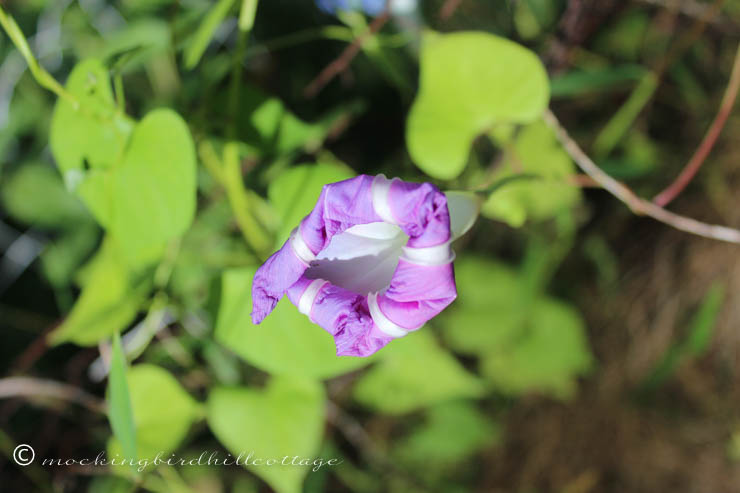 This one. Equally beautiful.
When our friend Adrian was here, he was very charmed by our cottage. When he said, "It's like a dollhouse!" I smiled and thought, well there you go! I never thought of it that way, but it makes perfect sense. We live in a dollhouse. (A dollhouse that contains other, smaller dollhouses.) I have a feeling that if any of you were to stop by for some tea and scones, you'd say the same thing.
I like that. Oh lord, we get so frustrated by lack of storage space, by having no usable basement or attic or garage. We say, "This house is too small!!" And it is. But, then again, it's gosh-darned charming. And after having thoroughly cleaned it in preparation for Adrian's visit, we look on it with fresh eyes and fall in love with it once again.
We really concentrated on the guest room/office/studio which ends up being a catch-all room for everything that doesn't have a 'place'. Don took on that room, as he's the one who uses it the most, especially in the winter months. He did a bang-up job. It looks great.
It's autumn. The nesting instinct has one again hit me smack in the face.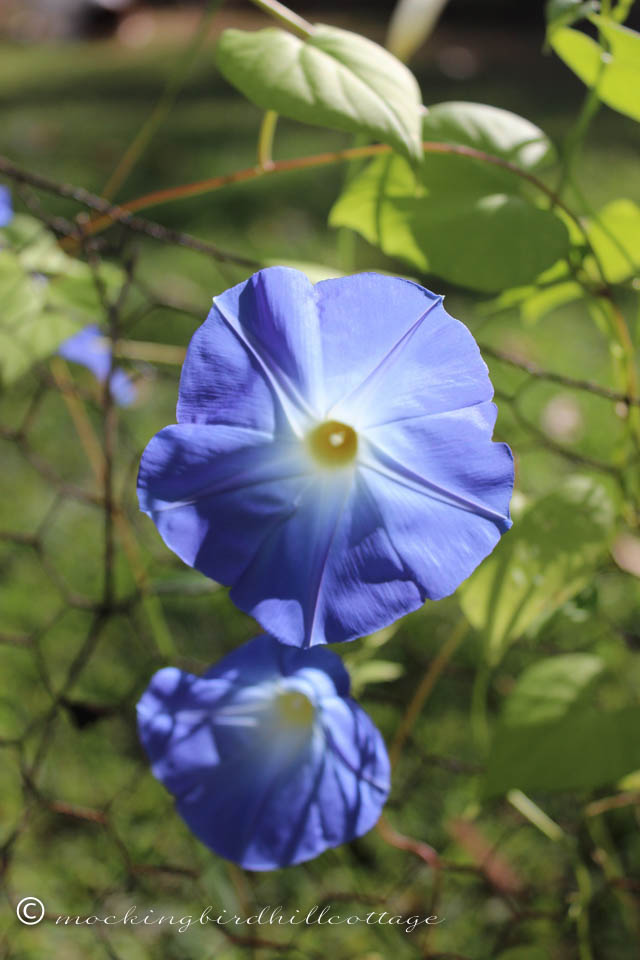 By the way, I've finished Come Rain or Come Shine by Jan Karon (which is being released today) and am now happily immersed in the world of Three Pines via The Nature of the Beast  by Louise Penny.
There's a review of Come Rain or Come Shine  on Just Let Me Finish This Page today.
I'm hoping to get some work done on the Top Secret Project this week. Wish me luck!
Happy Tuesday.