The saga of the dollhouse photos continues. Today is the deadline, so whatever I've come up with will have to do, I guess. When I look at all the photos, including many close-ups, I'm struck by how many things I would do differently, that don't look professionally finished.
The crop tool is a wonderful invention, isn't it? I've sure been appreciating it lately.
I'll be sorting through them this morning and then sending them on to the editor of the magazine.
Fingers crossed.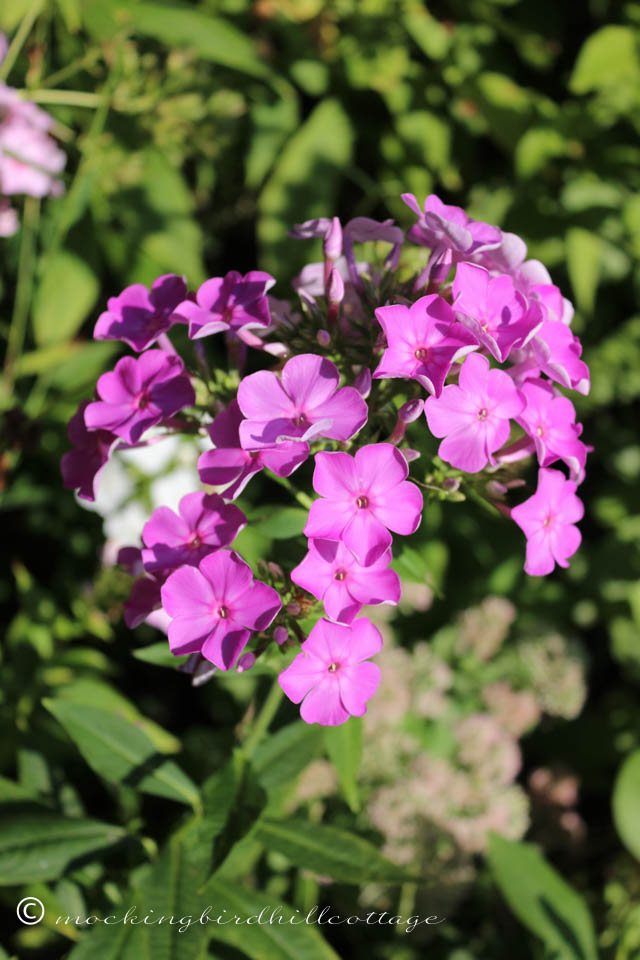 The phlox is still going strong. Not only does it smell heavenly, it's a real workhorse in the garden. And it self-seeds!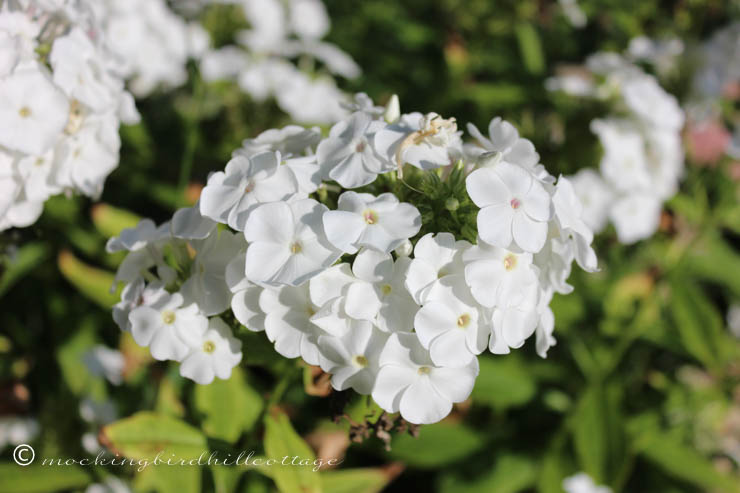 I have to go into NYC on Thursday and on another day (can't remember the date) next week. I'm helping an old friend with a new project he's producing, which is a one-man show about C. S. Lewis. Thank goodness for old friends who extend an offer for some work! Normally, I would be in Hartford right now working on Shakespeare, as early fall is its usual slot in the season. But this year, it's not scheduled to start rehearsals until right after Christmas because the theater is being renovated. Totally understandable.
First of all, that means I have to be in Hartford in the winter. Yuck. But more importantly, I'm missing out on badly needed income that I've come to count on at this time of year and that's been stressful.
Ah well. That'll teach me!
So, my friend's offer of two days of work is very welcome indeed. And I haven't been in the city for a while…I'd say I'll get a cupcake when I'm there, but I'm on a diet. Hopefully, there will not be a Magnolia Bakery nearby to tempt me with its scrumptiousness.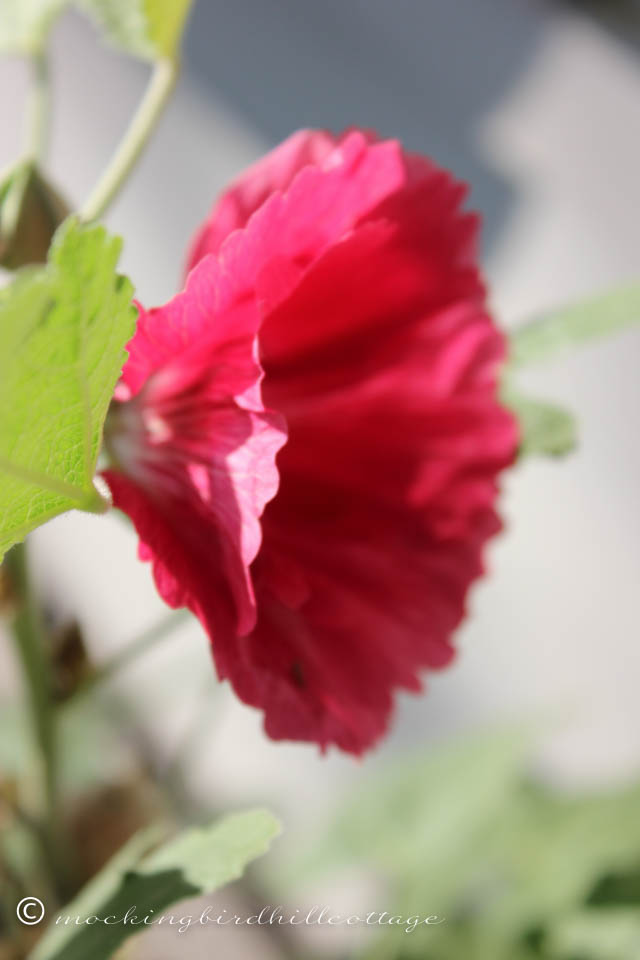 This shot of a hollyhock turned out to be rather Impressionistic in style. The hollyhock is also still blooming.
The newish car has to be inspected this week. The oldish car needs to get two new tires, and then I can renew the registration.
Hopefully, that will be the end of the car chronicles for a while.
Happy Tuesday.