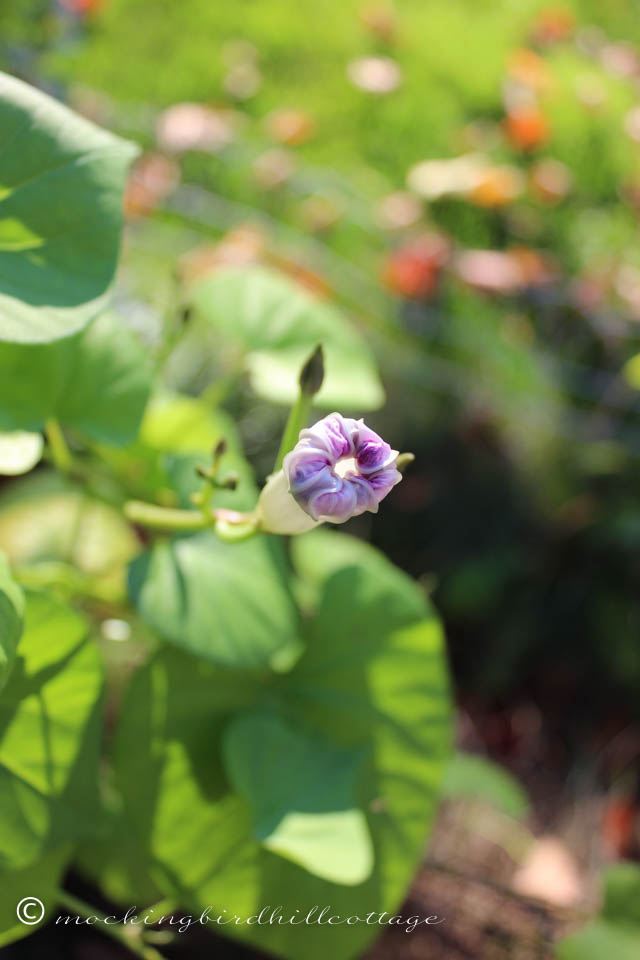 Do you see those little buds? Suddenly, there are morning glory buds everywhere, quite late in the season. I'm sure you will understand when I say I'd like to see them open up and bless us with their beauty.
But…Sunday night the temps are supposed to drop into the twenties. Just for one night. Then it's back to normal. I'm in a little bit of a panic. The porch plants I can bring inside. The zinnias and morning glories? No can do. I'm already making plans to cover everything with a sheet and hope against hope they hang in there.
Otherwise, I'll be in mourning.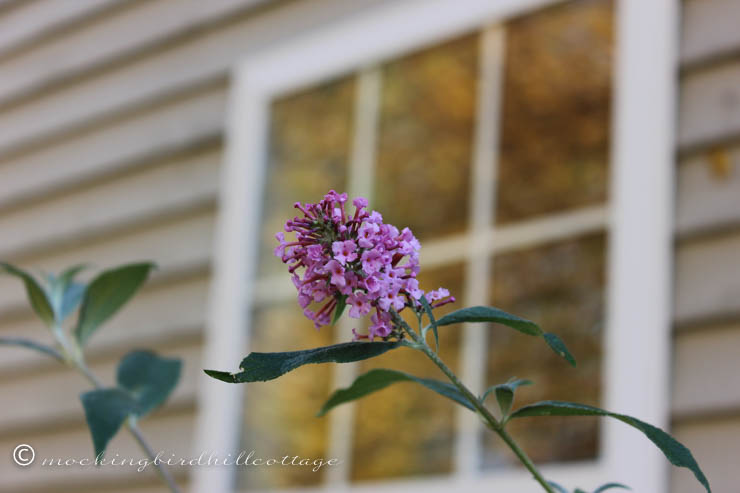 It seems especially cruel when there's a hard freeze for just one night; it's like a tease, but not a good one. I know winter is inevitable, but since the remainder of the nighttime temps are going to stay in the forties or high thirties for a while, it seems a shame not to see my flowers bloom.
Dad is still in a rather cheery mood. Meredith and I suspect that some of that is due to the pain meds he's on. They're mellowing him. As my dad can be rather irascible, to put it mildly, I must say it's nice to hear him sound so happy. He calls me to tell me what he ate for breakfast and lunch. He details his conversations with the nurses. He talks about physical therapy. My dad, by the way, is pretty strong for a 92 year old, so I have no doubt that he'll do well in PT. Tomorrow, they'll assess his progress and decide whether he goes home or to a rehab facility. I'm thinking it will be rehab, but maybe not for as long as predicted.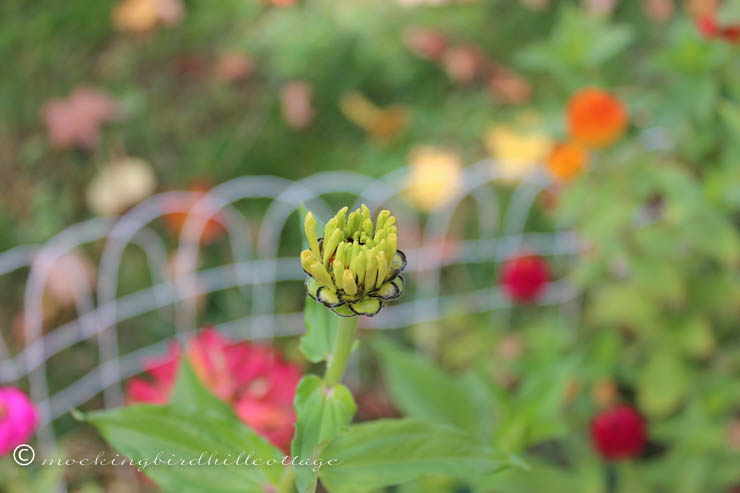 Don't you want to see this flower open? I do. A pox on any hard freezes!
Don and Dan will be on The Front Burner radio show on WIOX on Saturday morning. They'll be playing their music and talking about the new CD from 11 am to 12 pm. The show is hosted by our friends Elly and Dave (who will also be at the CD Release Party later on Saturday.) If you're at all interested in giving it a listen, WIOX, which is a Public Radio station, streams live. You can find it here. Don's going to be on another radio show next Thursday evening and I'll share what I know about that later in the week.
If you have any wise tips as to covering plants during a freeze, I'm all ears – or eyes, in this case. The morning glories and zinnias are right up against and on top of a stretch of the chicken wire fence. Thanks, everyone!
Happy Friday.