I'm back at the ranch after a long day in NYC yesterday. No, I didn't go to the book signing – for a couple of reasons. My morning bus was an hour late getting to our local station. We have no idea why and the reason was never given. This resulted in a couple of panicked phone calls from me to the Stage Manager explaining the problem. I knew yesterday was the only day available for individual sessions and they were to be held in a room that had been rented from 12 – 5 – allowing for 10 straight sessions of 30 minutes each. There was no wiggle room.
By the time I got in the city, I did another 14 block speed walk and, incredibly, I somehow managed to get to the building (with a full bladder), up the stairs, stop in the bathroom, and then alert the stage manager to my arrival by 11:59. I was exhausted already and the day had barely begun.
After my sessions were over, I was tired and I knew that even if I caught the 5:30 bus I wouldn't get home until 7:30. If I had stayed for the book signing, I wouldn't have arrived home until at least 11:00. I also knew how excited Don was about the arrival yesterday morning of a box containing his new CD and I felt I should get home in time to celebrate that event. When something like that happens, you can't wait for your loved one to get home to tell them about it. So I speed walked another 14 blocks and headed home.
And when I walked in the door, what do you suppose was propped up on my table in the den?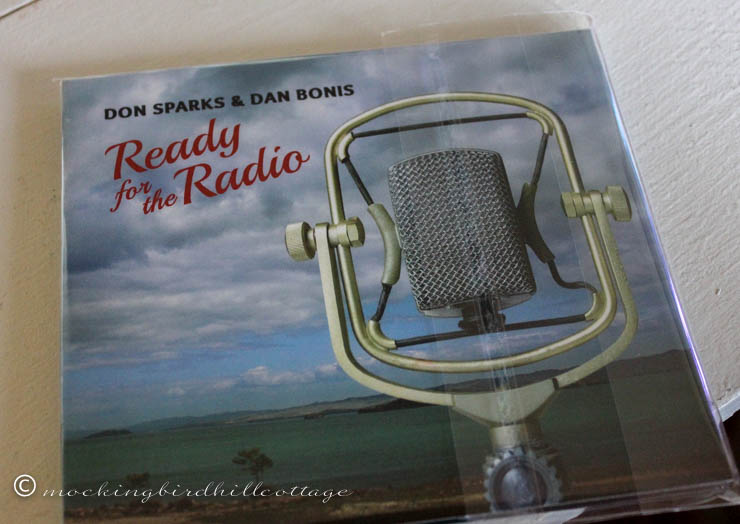 It's so exciting! I'll unveil more of it at a later date, but trust me, it's equally as cool when the sleeve is opened. And the mastered tracks sound fantastic. Huzzah!
(I'm so glad I decided to come home early.)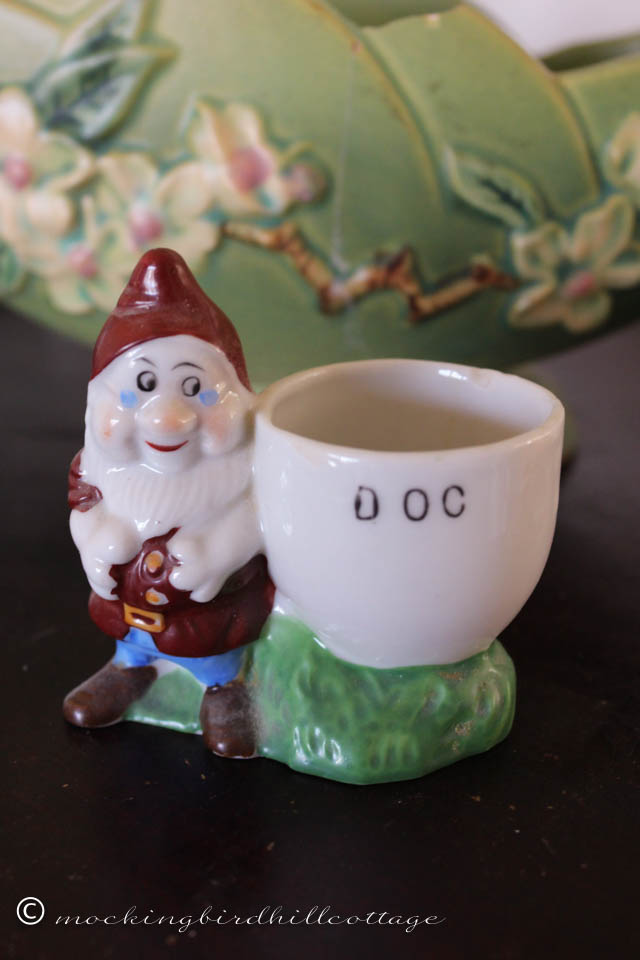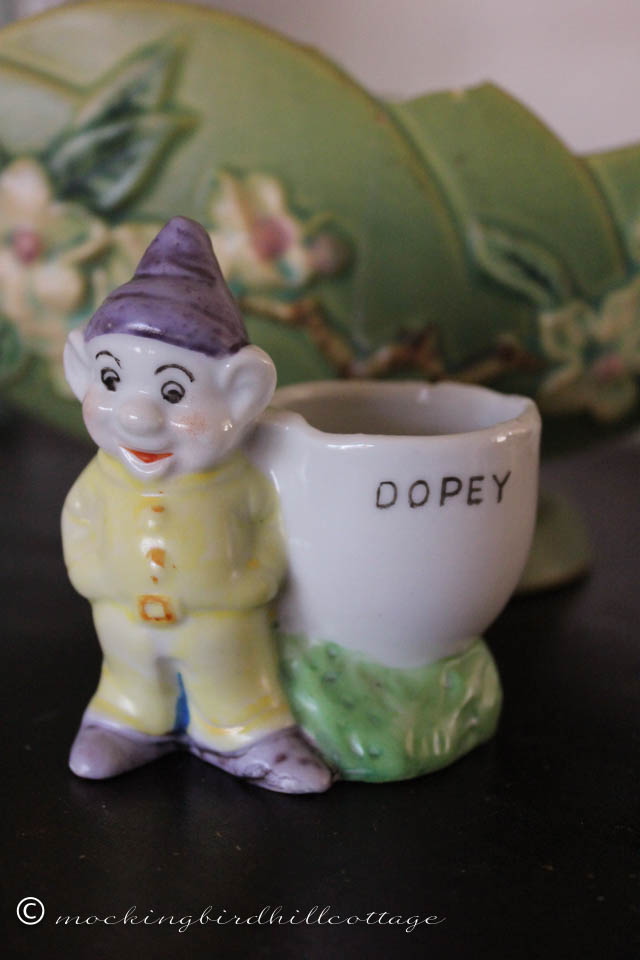 Do you remember these guys? There's a whole set of Snow White and the 7 Dwarfs egg cups that were made for Disney Enterprises in 1937. I've always said I wanted to collect them all. Recently, I saw two separate auctions on eBay for Sleepy and for Snow White herself. I bid on both of them, but kept my bid low because, let's face it, I'm not comfortable spending too much money on anything at the moment. In each case, I was the high bidder for a while, but eventually was outbid. I was sort of heartsick over the whole thing, because they don't come up for auction that often – especially Snow White – and it just wasn't a good time for me to do anything but put in a low bid. Sigh. In the end, they went for what I consider a reasonable price…which makes it all the more frustrating! Ah, well. I hope whoever won them appreciates them. (I know they would have been happier in my cottage. I just know it.)
I've learned it's always a good idea to set a limit on an auction and I always do. It's too easy to get caught up in the excitement of the bidding and you can end up paying far more than you wanted to!
I just finished X  by Sue Grafton this morning. I forgot how much I like the Kinsey Millhone series. I'll write a review tomorrow. Now I have to decide what to read next.
Oh, reading…you keep me sane. You really do.
What are you reading at the moment, dear friends?
Happy Tuesday.