Because miniatures are fun and moving them around is just like playing house when you were a kid: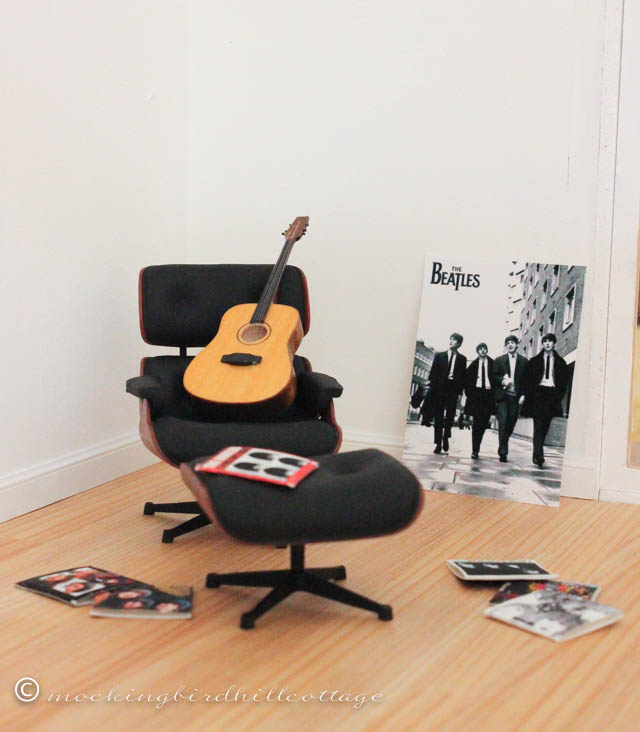 I call this: Don's Very Own Nirvana.
This chair, a guitar, and all things Beatles? Heaven for my husband.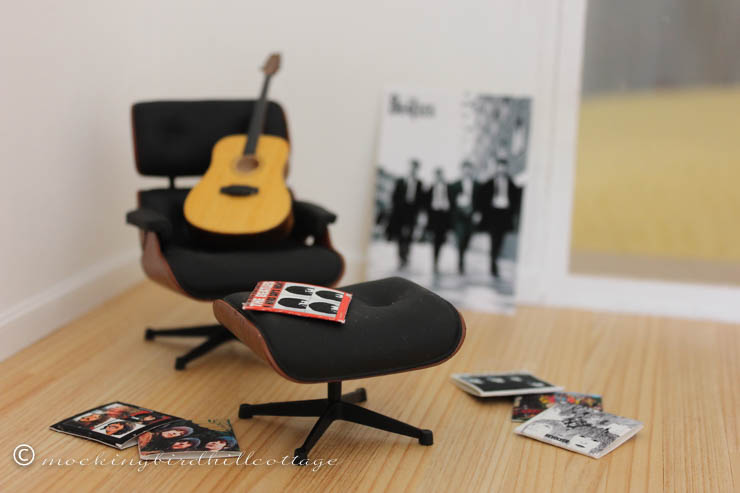 Oooh, setting up this studio is going to be a lot of fun!
Last night, we were watching Frasier  and he remarked on the furniture in Frasier's apartment, saying that he'd read all of the pieces were made by famous designers. I said that the recliner was an Eames chair. He had no idea about the designer's name, but I could tell he liked it.
He also has no idea that he's getting his own Eames chair – albeit, in miniature.
It's been sunny and warmish around here; simply beautiful fall weather.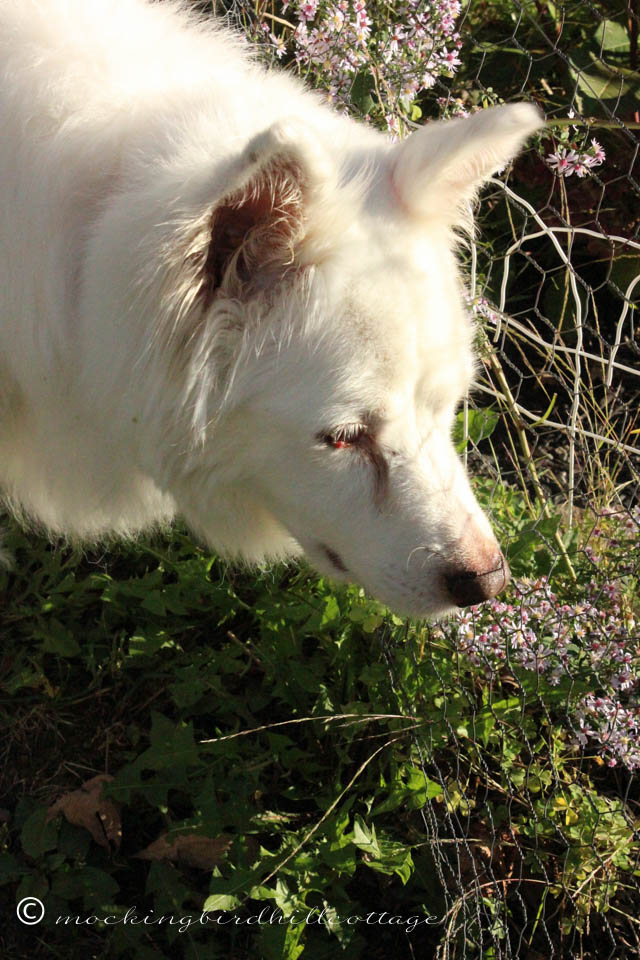 My girl enjoying the sun.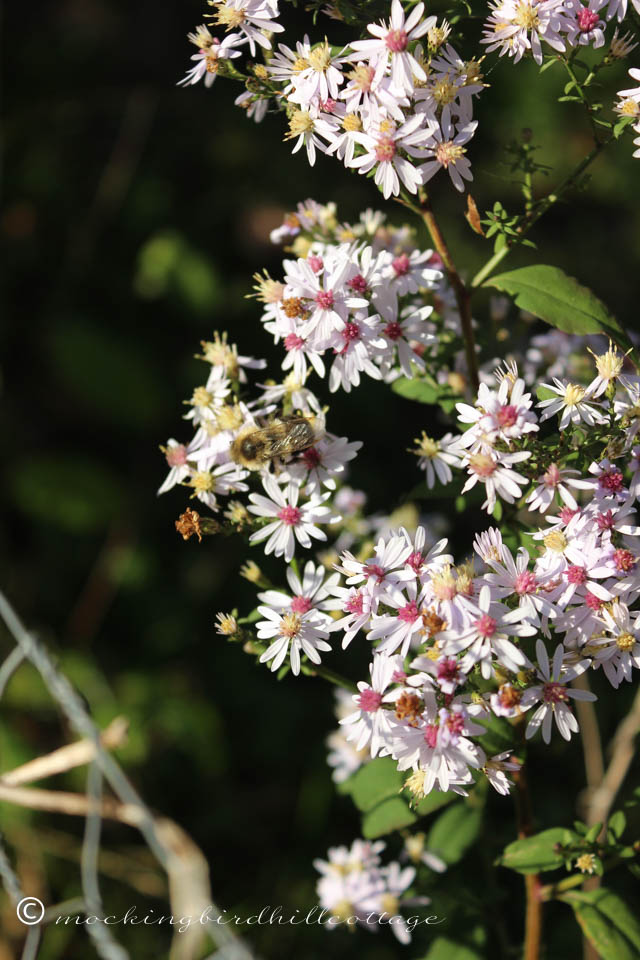 A bee savoring the wildflowers that are all over the property at the moment.
I forgot to share two items that were in the box of minis that Barbara sent to me.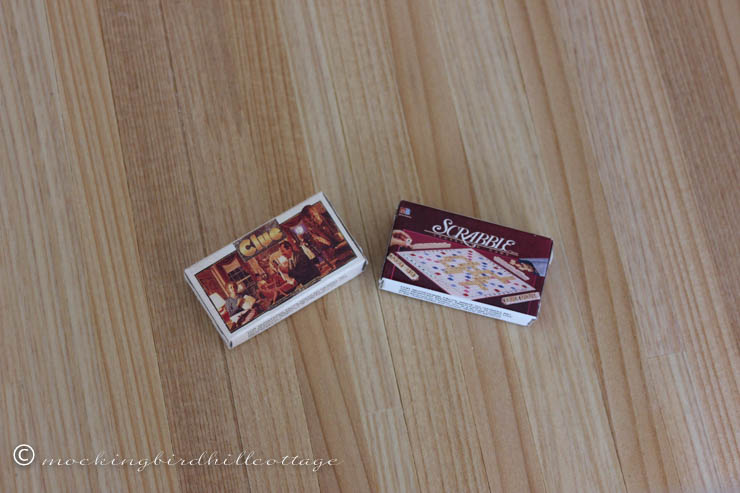 Two games. Aren't they great?
I think some lawn mowing is on the docket for the day. It's grown pretty long from all the rain we had about a week ago. I'm halfway through Her Final Breath  by Robert Dugoni. I reviewed the first book in this excellent series here on the blog. This is the second.
I also stopped by my local library yesterday and brought home four books. There's always a little pressure when I check out library books – especially if they're new and have a limited checkout time. Oh boy. One of them is All the Light We Cannot See  by Anthony Doerr. I've heard nothing but wonderful things about this book, so I figured it was high time I took a stab at it.
Happy Thursday.