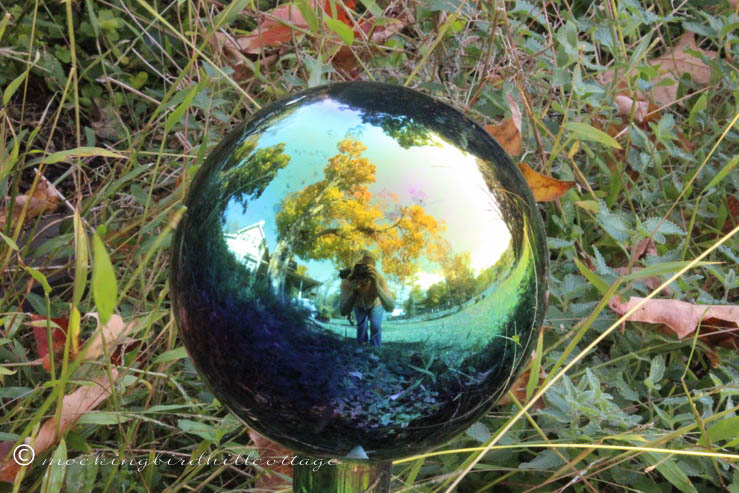 Goodness, we're really in the thick of Autumn. More and more trees are changing color, more and more leaves are on the ground, on the roof, in the gutters. That golden light that comes only in the fall is everywhere.
I like it.
Flannel pajamas? Check.
Shawl? Check.
Reading by lamplight in the early morning? Check.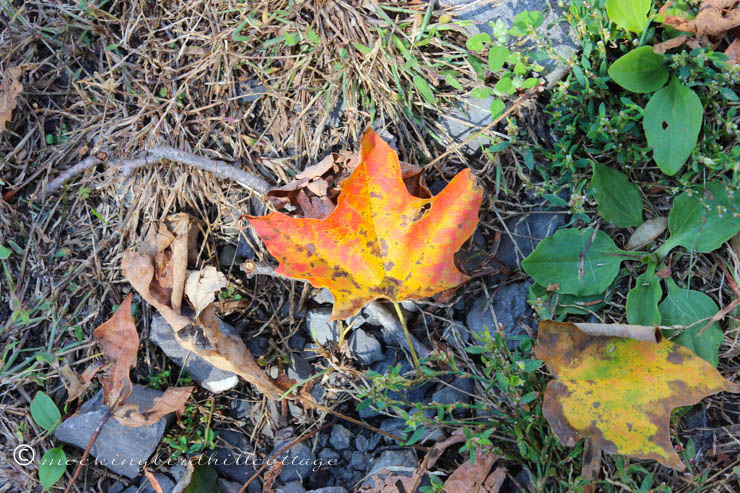 I ran some errands yesterday – very efficiently, I might add. I went to Target, grabbed precisely what I had on my list and got out of there. Same with Michael's. I stopped at the bookstore, just because it was there. But I hadn't planned on buying anything and I didn't.
I have a little project in mind for the TSP. I'm going to work on it this weekend – which is why I stopped at Michael's. Don and Dan have two gigs in Massachusetts this weekend. And they have the CD release party on Saturday night, of course. But while they're in Massachusetts, I can work on something for Don's studio, without worrying about him coming in the door at any minute.
I just finished S is for Silence  by Sue Grafton. Now it's on to T is for Trespass.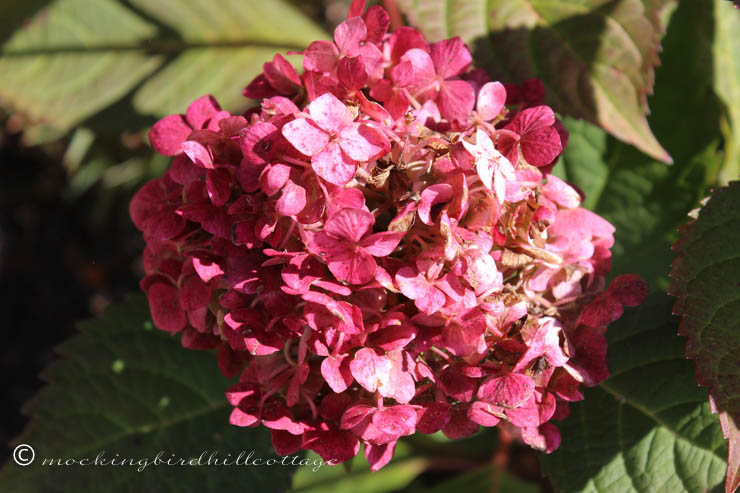 This is the color of the Endless Summer Hydrangea, which is right outside our kitchen door. It's a vivid, bright purply-pink. Between the hydrangeas and the zinnias and morning glories, that part of the property is gorgeous with color.
Scout is getting a bath today. We'll all be tired out after that ordeal.
We've found out that because of my dad's compression fracture, he had to be coded as under observation. We're running into problems concerning just what facility he's going to, and we're determined to eventually get him into the rehab facility nearby. I'll fill you in as we learn more. Suffice to say, Meredith and I have been burning up the phone lines.
Be sure to stop by Just Let Me Finish This Page where I'm asking the burning question: What are you Reading?
Happy Wednesday.